Everton's Moise Kean reveals where he hopes to play next season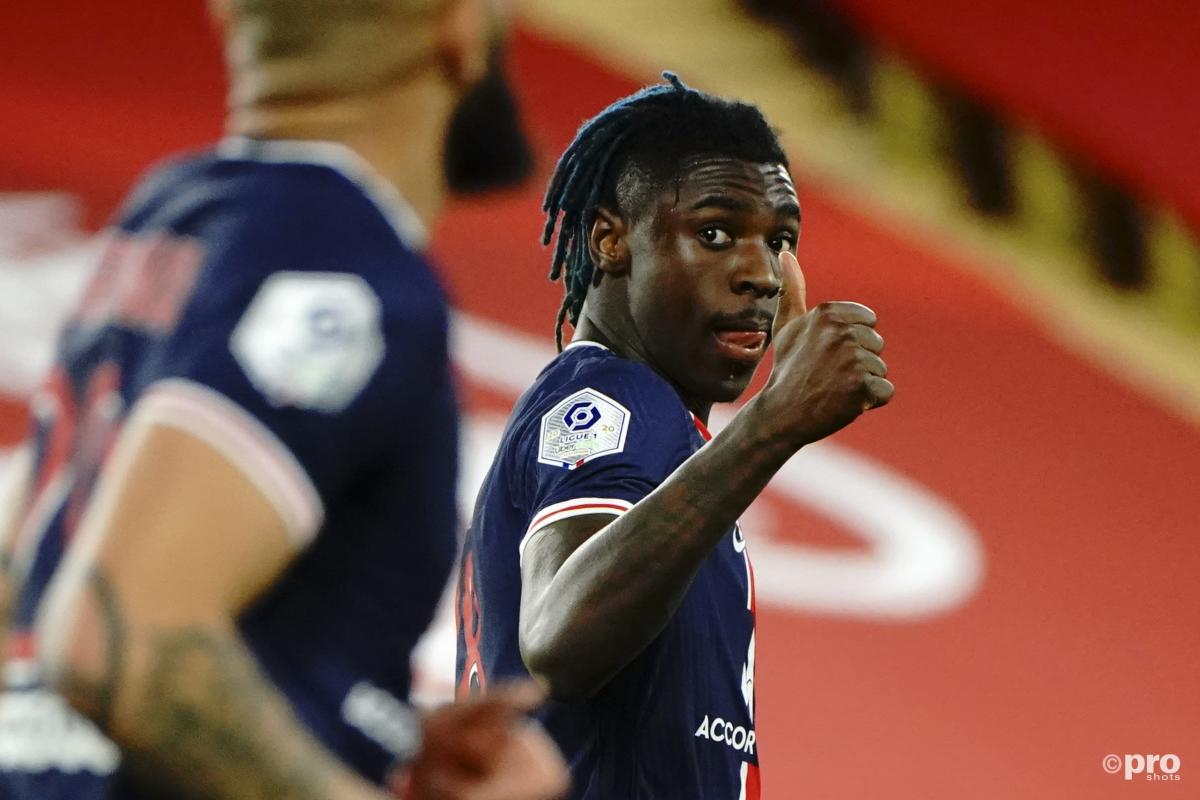 Moise Kean has confirmed where he would like to play his football next season, having spent the present campaign on loan at Paris Saint-Germain from Everton.
Kean was a big-money signing for the Toffees from Juventus in the summer of 2019, but struggled to find his best form with the Premier League club.
READ MORE: The man who turned Mbappe against Madrid
Juventus are one of the clubs that had been linked with a summer move for the 21-year-old Italy international forward in the summer.
The Bianconeri, though, are set to be disappointed.
Where will Moise Kean play next season?
On Instagram, Kean posted: "Happy to score in the last game at Parc des Princes. Hope to see you next season."
He followed his post with a crossed fingers emoji plus the hashtag 'PSG', making abundantly clear that he would like his future to remain in Paris.
This arrived after an opportunist finish to put PSG 4-0 up on Reims on Sunday, a victory that keeps them in the thick of the title race.
Certainly, Kean has seen his career rejuvenated in the French capital. He has played 40 times this season for PSG and has scored 19 goals and added one assist. Although his scoring rate and game time are notably down recently, he is reportedly suffering from the after-effects of a Covid-19 infection that struck him in March and saw him miss four matches.
Now the challenge for PSG will be to secure his signature on a long-term basis.
While it appears probable that they could afford Kean's wages, the difficulty will be negotiating an acceptable transfer fee with Everton, who will be eager to recoup as much as possible of the €27.5 million fee they paid to Juve.
PSG, meanwhile, have a more immediate concern regarding Kylian Mbappe's contract extension, so Kean's hopes of securing a permanent move from Everton will take a back seat for now.