Declan Rice puts pressure on West Ham amid Man Utd and Chelsea interest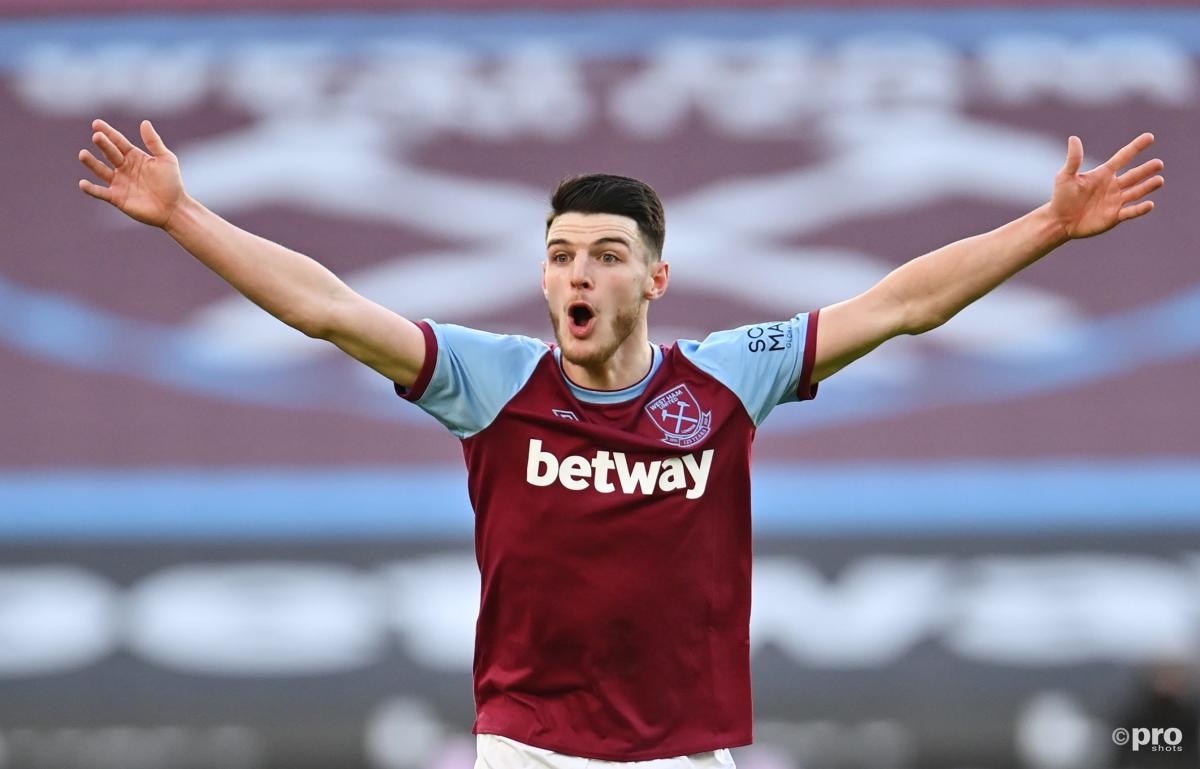 Manchester United transfer target Declan Rice has given West Ham an additional incentive to reach the Champions League next season by suggesting he could look for a move otherwise.
David Moyes' side have enjoyed an exceptional campaign in the Premier League. Having narrowly avoided relegation last season, the Hammers are fifth in the standings, three points behind Chelsea with four matches to play.
READ MORE: Why Chelsea have a notable advantage in Declan Rice pursuit
Rice has been a key component of the team that has performed above expectation more than any other in the league. He has featured 29 times this season, scoring one goal and creating another, and his form has been such that Man Utd and Chelsea are among the big sides to have taken note.
Rice: I want to compete for the Champions League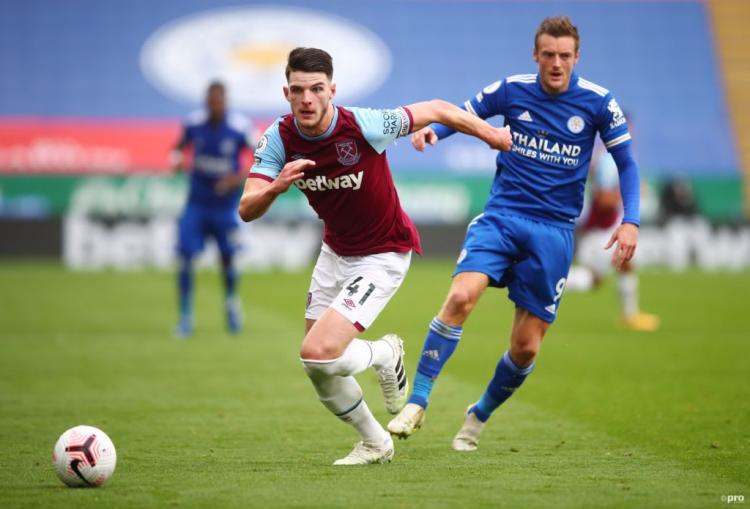 Although Moyes has been stoic over his desire to keep Rice at the London Stadium, the former Old Trafford boss will be aware of the draw of Man Utd and the difficulty West Ham will have in matching his ambition in the long term.
Indeed, Rice hinted at that when he spoke on Friday.
"To have that Champions League music playing, that's where I want to be," Rice told BBC's MOTDx.
"It's special, I can't really describe it to be honest. As a kid it's your dream, first of all to play in the Premier League, but to be competing for the Champions League as well.
"You know West Ham, people say we're a midtable club and last three seasons we've been battling relegation. But this, what we're doing now, has always been there. It was just about when. We're on fire.
"We're on course to have West Ham's best ever season in the Premier League. That in itself is an achievement and the fans are buzzing. There's a great chance that we are going to get some sort of European spot."
While West Ham may remain on course for Europe, it may take a Champions League berth to prevent them from entering a tug-of-war with Man Utd over Rice, however.