Crystal Palace manager not worried about interest in Eze this summer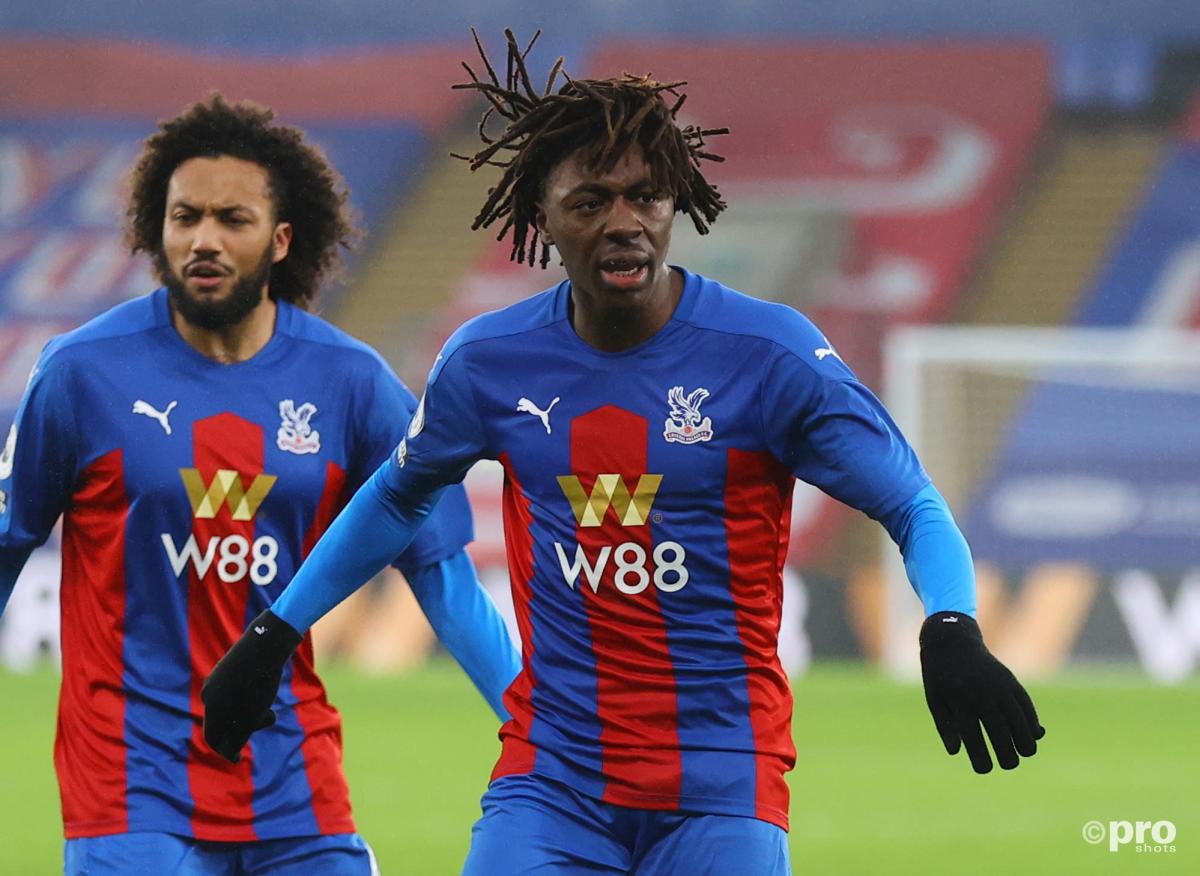 Crystal Palace manager Roy Hodgson is confident that the Premier League side will keep a hold of Eberechi Eze just one year after signing him.
The attacking midfielder has impressed for Palace in his first Premier League season, with no less than four goals and five assists in 32 games.
As such, bigger clubs in England have begun to take notice of the 22-year-old talent and may look to pounce before his reputation and value grows even larger.
However, Hodgson isn't worried about interest in the player this summer and believes Palace will look to keep a hold of Eze so soon after spending a significant sum of money bringing him to the club.
"It has not really occurred to me as we've only just signed him," said Hodgson in a press conference on Sunday.
"It was quite an investment for our club to pay £15 (million pounds) and then five (million pounds) in add-ons – that's quite a big investment for us.
"I wasn't contemplating that it was an investment that would only last one season and then he would move somewhere else, so I hope that is not the case.
"I am pretty sure the club will work very, very hard to make sure any interest in him will be warded off because we bought him into the football club to play for us and to make us better, we didn't bring him into the club to make some small profit on a transfer at the end of the first season.
"It is his first season since coming from the Championship and you expect people to need a bit of time to get fully adjusted to play at this level, and we are delighted with him."
Which clubs could be interested in buying Eze this summer?
While impressive, young English players always seem to peak the interest of Premier League sides more than others, Eze will also be an enticing prospect because he plays on the wing.
At Palace the former Queen's Park Rangers prospect has already shown a capacity to glide by defenders with relative ease, while scoring or setting up goals in equal measure.
As such, a number of bigger clubs in England may shortlist the Palace star as a potential solution to their wing problems ahead of next season.
Perhaps the two obvious contenders are Manchester United and Chelsea, who have both been heavily linked with other wide stars such as Jadon Sancho of Borussia Dortmund.
Eze, in contrast, would not only be a cheaper alternative but would also be a player that has already proved his worth in the English top flight.