Carragher warns that a 'changing of the guard' is required for Liverpool's front three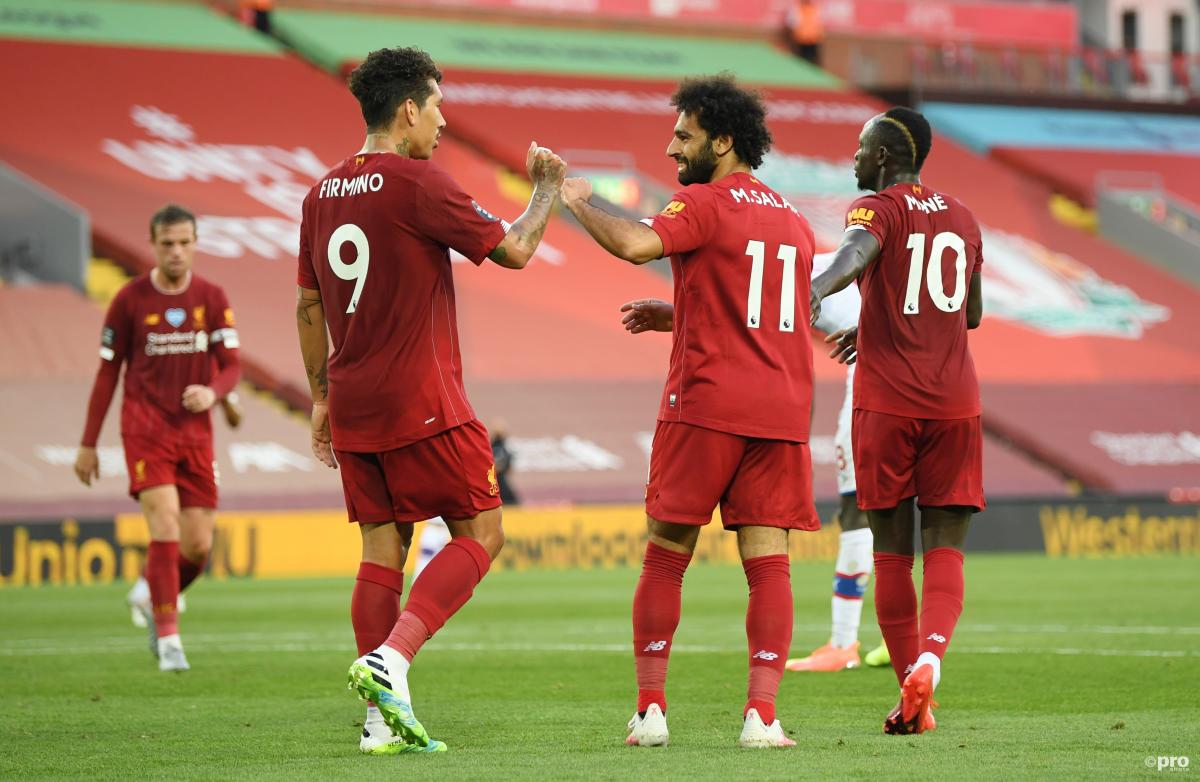 Jamie Carragher believes Liverpool's star front three of Mohamed Salah, Sadio Mane and Roberto Firmino needs to be freshened up ahead of next season.
That trio have fired the Reds to the Champions League title as well as the Premier League, but this season they have lacked the dynamism and relentless goalscoring that has fuelled their previous successes.
READ MORE: Will Naby Keita be sold by Liverpool this summer? Jurgen Klopp has his say…
Liverpool have put up a limp defence of their Premier League crown and are actually facing a tough task to even qualify for the Champions League.
A lot of focus has been put on their defensive issues as a major reason for their struggles, with Virgil van Dijk, Joe Gomez and Joel Matip missing the majority of the campaign.
Carragher believes that the return of these players from injury means that it will be easier for the club to assess the more pressing issue of Liverpool's ineffective performances in the final third.
"They'll certainly improve, there's no doubt about that," Carragher told Sky Sports about the returning injured trio for next season.
"As soon as you bring three centre-backs in who are already at the club right now.
"I think that improves them massively but we keep talking about centre-backs, but the bigger problem for me is at the other end of the pitch because Liverpool haven't had injuries there.
"More often than not, the same front three, with [Diogo] Jota coming in, he's the only one really who's been injured out of the attacking players.
"That's almost a bigger worry because I'm sure the defensive frailties we've seen at times this season will be rectified with the players coming back and also Liverpool signing a player in the summer in that position.
"But I think the big worry is that there's almost a changing of the guard, almost this team, not coming to an end, but it has to be freshened up.
"The centre of the team, centre-backs, central midfield and someone to come into the starting 11 and break that front three up.
"It's been amazing for four or five years but as we've highlighted on shows before, very rarely do we see a front three stay together as long as this one has, the lack of goals this season has been the biggest worry for me.
"Next season, I still think Liverpool will be the strongest challengers, but it all boils down to recruitment in the summer and who you bring in."
Van Dijk return vital
In Carragher's opinion, the return of talismanic defender Van Dijk will be key to any hopes of challenging Manchester City next season, as before his injury he was up there with Kevin De Bruyne as the best player in the country.
"I certainly think with Jurgen Klopp, players who have been there and won the title before and you're bringing Van Dijk back, who possibly, for me, alongside Kevin De Bruyne, were two of the best players in the Premier League for the last sort of two or three years," the former Liverpool defender added.
"So, if you're bringing someone back of that quality and he plays the way he normally does, Liverpool will be a lot stronger. They'll have the edge to challenge Man City next season."
In terms of transfers, Liverpool are believed to be close to agreeing a deal for RB Leipzig defender Ibrahima Konate.
In terms of attacking acquisitions, they have been linked with Rodrigo De Paul, Ismaila Sarr, Yves Bissouma and, in a slightly more fantastical fashion, Kylian Mbappe.