Where Kevin De Bruyne ranks in the Premier League's greatest passers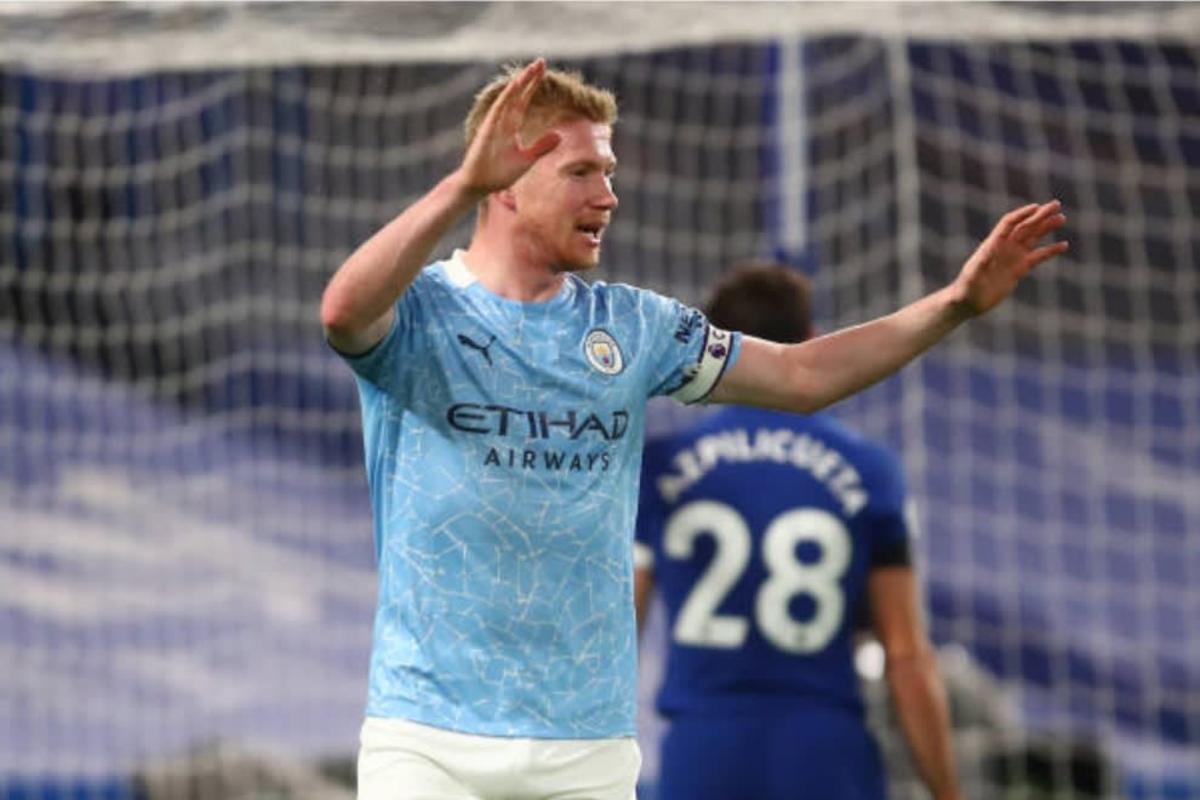 There are have been two reasons for Manchester City to be cheerful over the last day or so as not only did they defeat Borussia Dortmund in the Champions League, but the talismanic Kevin De Bruyne has extended his stay at the club with a new contract until 2025.
It comes a statement from intent from Man City as well as De Bruyne, as the club keep hold of arguably the best midfielder in the world, while the player clearly believes he can win things at the Etihad – maybe even that elusive Champions League medal which has evaded him in his career so far.
The fact that De Bruyne is staying will also allow him to continue to tally up assists though, something which he has made his trademark since signing for the club from Wolfsburg in 2015.
The Belgian still has a long way to go to reach number one on the list of the Premier League's greatest assist-makers, but with at least another four years at Man City, he'll be sure to give it a go.
| Player | Assists |
| --- | --- |
| 1. Ryan Giggs | 162 |
| 2. Cesc Fabregas | 111 |
| 3. Wayne Rooney | 103 |
| 4. Frank Lampard | 102 |
| 5. Dennis Bergkamp | 94 |
| 6. David Silva | 93 |
| 7. Steven Gerrard | 92 |
| 8. James Milner | 85 |
| 9. David Beckham | 80 |
| 10. Kevin De Bruyne | 77 |
| 11. Teddy Sheringham | 76 |
| 12. Thierry Henry | 74 |
| 13. Andy Cole | 73 |
| 14. Ashley Young | 69 |
| 15. Darren Anderton | 68 |
It will take an absolutely ridiculous effort from De Bruyne to catch Manchester United legend Ryan Giggs on 162 assists – a feat from the Welshman that will likely never be beaten, simply due to how long he played in the Premier League.
Giggs played for Man Utd from the first Premier League season in 1992/93 until his retirement in 2014 which makes for a run of 22 years. If you were to average out his assists per season, it would be 7.3.
De Bruyne has played for Man City since the start of the 2015/16 campaign, so if you were to average out his assists per season, including this one, it would be 12.8.
The fact Giggs played for so long at a high level with the Old Trafford side basically puts him out of sight in the standings.
Crucially for De Bruyne, though, only one player above him on the list is actually still playing in the league in James Milner, who has 85 assists to his name.
It is more than likely that the former Chelsea man will become the player with the most assists in Premier League history who is still active, whether that be this season, or more likely next season.
https://t.co/dAbkZANimm pic.twitter.com/gOJloFrrtG

— Marius Fischer (@Gegenpressing91) February 7, 2021
As you can see from the graphic mate by data analyst Marius Fischer(@Gegenpressing91 on Twitter) dated from February 2021, the beauty of De Bruyne's assists is that they can come from anywhere on the pitch.
Though the majority come from his preferred position down the inside right channel in space, there are healthy amounts from further forward, down the left wing – and even inside his own half.
It is De Bruyne's ability to pick out a team-mate from basically anywhere on the pitch for an assist which makes him undisputedly one of the greatest passers in Premier League history, and maybe even the best.