'We have to be quiet and we have to perform' – Arteta on Neville criticism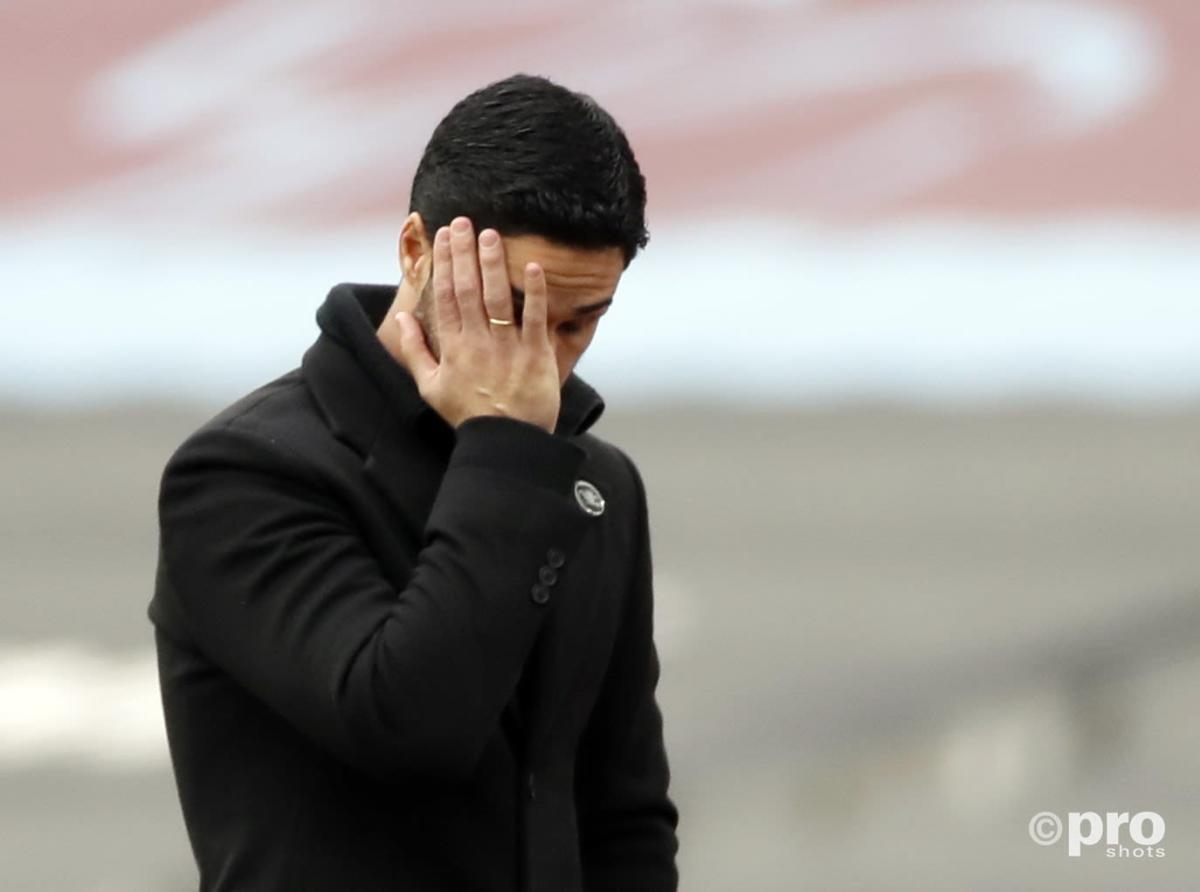 Arsenal manager Mikel Arteta says that his side must offer a response to critics on the field.
The Gunners were easily defeated 3-0 by Liverpool in the Premier League last weekend, leaving them 10th in the league and facing an uphill battle to play any European football next season.
READ MORE: 'Arteta needs to get rid of half the dressing room at Arsenal'
It sparked a wave of criticism aimed at Arteta's side and, inevitably, the manager, whose future is on the line. Gary Neville, particularly, criticised the team.
"Obviously, I need to be aware of what has been said. The only thing I'm saying is where there is the one from Gary Neville or Jamie Carragher or whoever is talking about us, after the performance that we had against Liverpool we have to be mute and we have to perform. That is the only thing that we have to do," he said ahead of a clash against Sparta Prague.
With Arteta's job now on the line, he appreciates that big improvements need to be made – and quickly.
"It's every single area," he said. "We have to do much better. I cannot discuss here the specific things that we need to do better. We need to pick up a result, pick up the best possible performance because that's going to allow us to get the result that we want. That's all I'm interested in in the next six or seven weeks."
What did Gary Neville say about Arsenal?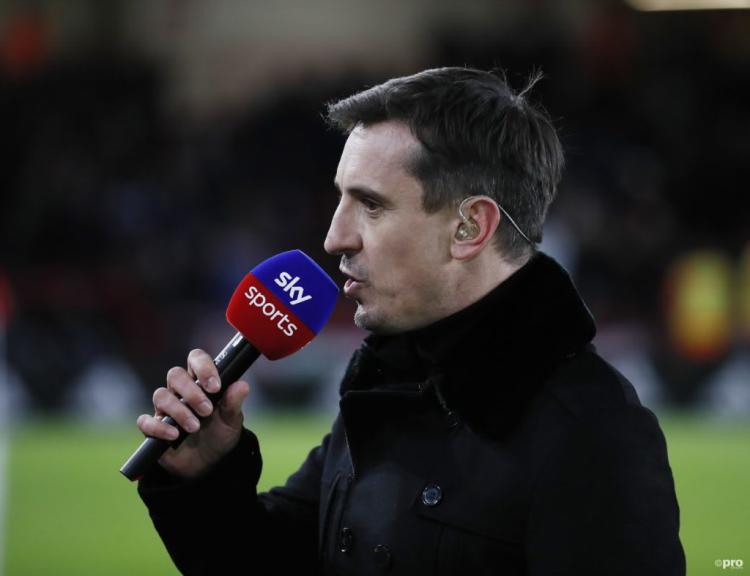 "I was alarmed," Neville told Sky Sports. "Ordinarily on a Monday Night Football you come into this, you plan what you're going to do and we know Arsenal are inconsistent, we know where Arsenal are in their transition under Mikel Arteta.
"You don't ordinarily think it's going to stand out but, I have to say, at half-time on Saturday I was really uncomfortable with what I'd seen.
"At the end of the game I did something I don't ordinarily do, I normally just get straight off as soon as the game finishes, but I sat around for a bit with Martin Tyler and just said: 'What was that?'
"I was really uncomfortable with what I saw. There have been a number of the times in the past few years where we've been doing Monday Night Football that my anger has sort of emerged and grown over the couple of days since the game.
"It happens very rarely. I remember QPR, in the early days of Monday Night Football, had a team I really didn't like. I think it was Sunderland once where I thought, 'there's something not right there', there are a couple of Chelsea performances where I thought they were turning on the manager at a certain point.
"I have to say, coming out of Saturday, we don't know what goes on behind the scenes at Arsenal but there were a few of those players on the front part of the pitch, it looked like a little mafia.
"It looked like a little group of players who weren't comfortable, like there was a disconnect with them and the manager.
"Like the manager looked like he'd had enough of them, like he had that glazed-eye look."