Tuchel casts doubt on Abraham's future by suggesting Chelsea play better without him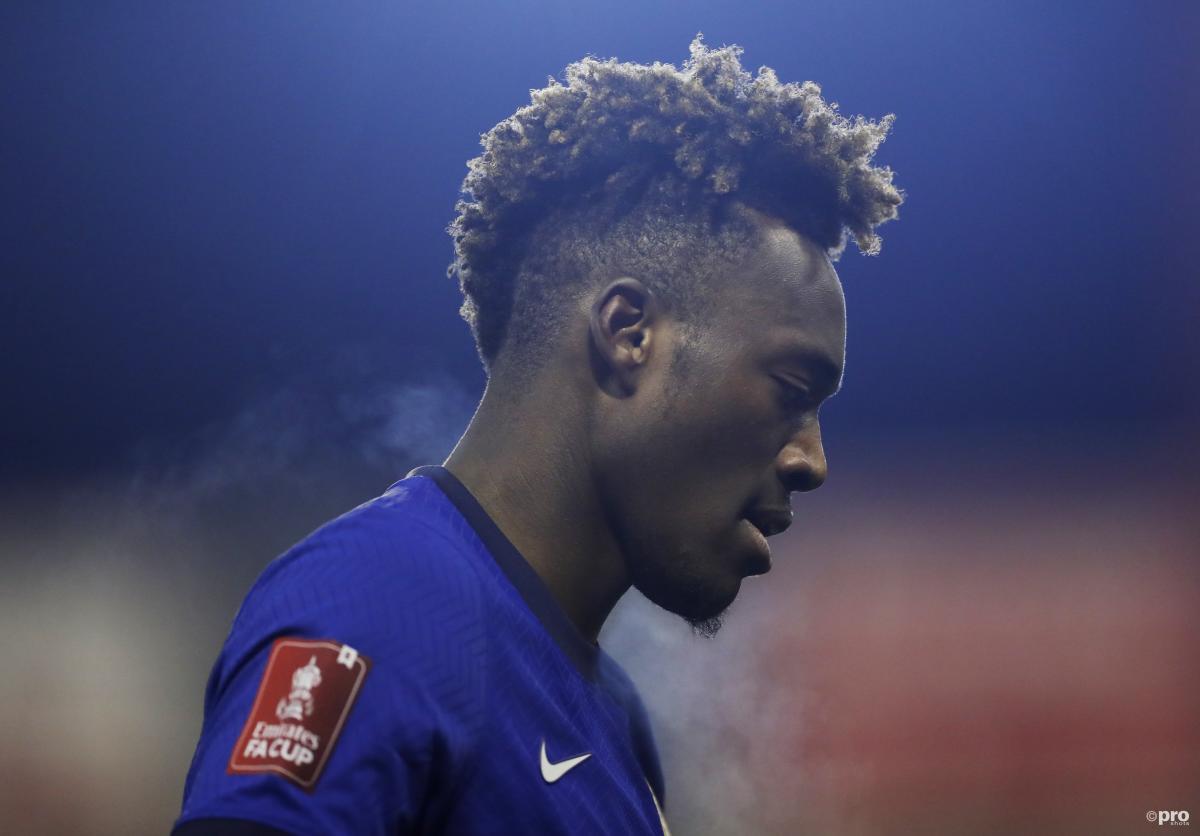 Thomas Tuchel has cast further doubts on Tammy Abraham's future at the club by suggesting that his Chelsea side tend to play better when the England striker isn't in the team.
Despite picking up 15 goals and four assists in the Premier League last season, Abraham has had to deal with far more competition for places this season and has so far struggled to pick up game time under Tuchel.
To date, Abraham has started just two games for Tuchel in the Premier League and on both occasions the Chelsea manager decided to substitute him off at half time.
Ahead of this weekend's clash with Crystal Palace, Tuchel was asked if he would use Saturday's game to reintroduce the striker into his starting XI.
However, the German manager instead decided to point out that Abraham hasn't been up to scratch when he's start for Chelsea and that the team has often played better in his absence. 
READ MORE: Zidane indicates he wants Messi to stay at Barcelona
"Tammy had a bit of a rough time," said Tuchel at a press conference on Friday. He started twice or three times and was twice substituted for tactical reasons at half-time.
"He could not have the impact he demands from himself and we wish from him. Then he was injured and lost a bit the connection and possibility to fight for his place in the squad.
"The squad has played very well without him, we've had a lot of results without him. Now we're in the decisive part of the season where it's not so easy to bring players who are injured into the shape.
"We have only three substitutions, which is a big, big thing. It's a big handicap because three changes most of the time means you only have two because the last one is one you don't want to lose too early.
"So circumstances are not easy but it's on Tammy to do everything possible to let him out. We have a full squad now. We have 22 players on the training pitch and it's very, very hard to select the 18 players for Premier League matches.
"We can only change three times but in the offensive position it is always part to have a huge impact in only some minutes. This is very different to the situation of Kepa.
"Nothing has changed. We demand a lot of Tammy, he demands a lot of himself. And he is using every minute to convince us that he needs to be on the pitch.
"From there we go on and every three days there is a match. Hopefully he stays fit and plays a key role in the end of the season."
Abraham's England ambitions are of no concern to Tuchel
Another reason for Abraham's desire to get back into the starting XI for Chelsea is so the young striker can show his worth in the Premier League and potentially pick up the attention of England manager Gareth Southgate.
After Harry Kane, England's options for traditional strikers are rather limited, with Southgate calling up Dominic Calvert-Lewin and Ollie Watkins for the most recent international break.
As such, a run of games and good form could feasibly see Abraham make a late claim for a spot in this summer's squad for the Euros.
However, when asked if Abraham will play more in a bid to help him get in the England squad, Tuchel seems entirely unmoved by the sentiment.
"Yes and no. No just for the fact I can't make my decisions based on the personal goals of my players," said Tuchel. "Kepa also has the personal goal to go with Spain.
"It's good they have these goals but it never influences my decisions. I'm the coach for Chelsea and I have to do what is good and best for us."