Tottenham loan star Bale having his best ever Premier League campaign statistically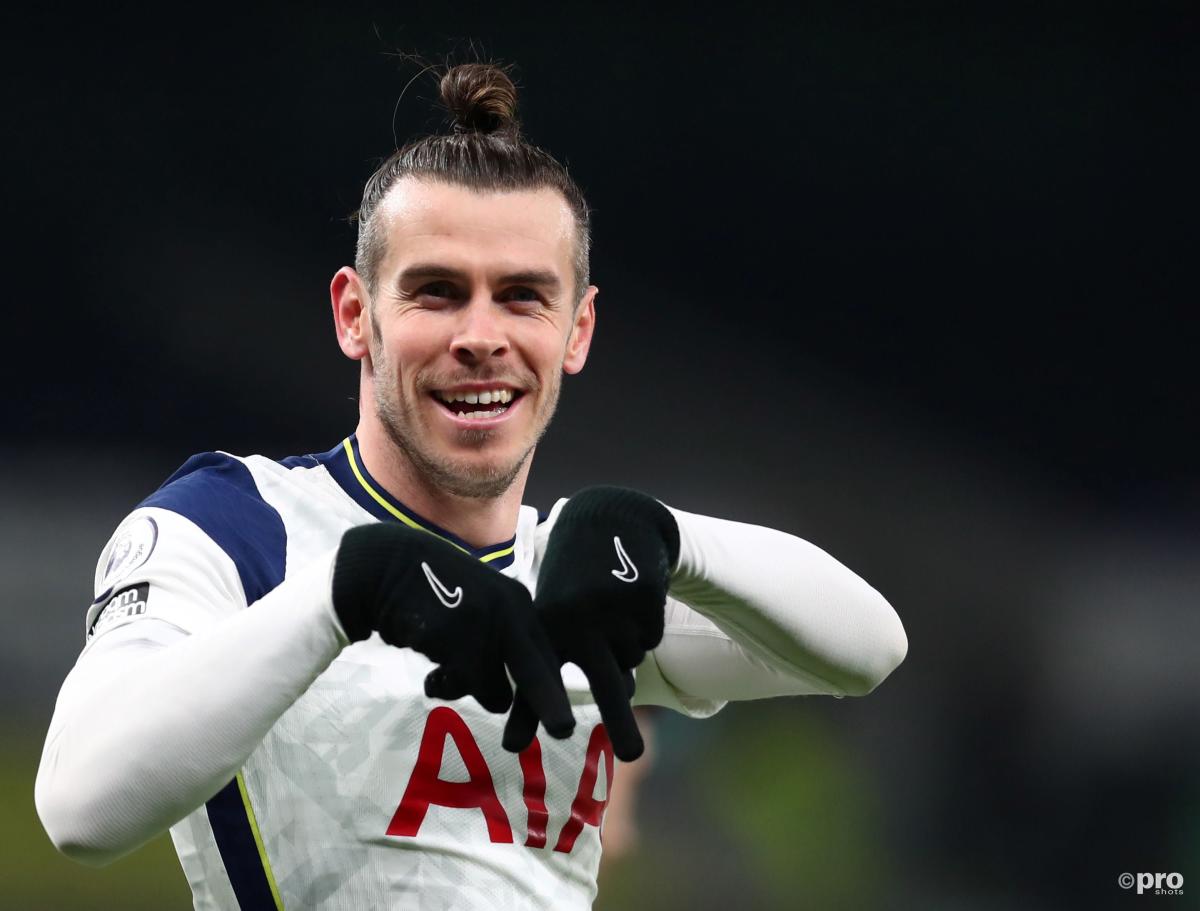 Gareth Bale's loan move from Real Madrid to Tottenham is destined to be a flop.
Having spent much of the campaign on the bench and reduced to a mere bit-part player by manager Jose Mourinho, Bale has been the subject of frustration from Spurs supporters and ridicule from opponents.
READ MORE: Jota, Bale and the top Premier League goal scorers per 90 minutes
And yet the numbers paint a very different story of his campaign.
Based on the raw statistics of goals and assists, Bale has never enjoyed a more productive Premier League season when his contribution is adjusted for minutes played.
Bale nearly as important as Kane
Indeed, he has made a contribution to a goal – either scoring it himself or setting it up for a team-mate – once every 79.7 minutes in the Premier League. This equates to helping his side score more than a goal for every 90 minutes he is on the field.
That is a figure that compares very favourably to everyone else in Spurs' ranks. It far surpasses Son Heung-Min's rate of a goal or assist every 109.3 minutes, while it even stands up impressively against star performer Harry Kane, who boasts a remarkable 19 goals and 13 assists – a scoring contribution every 76.75 minutes. The England captain is the only other player weighing in with more than one goal contributed per 90 minutes.
Indeed, since Bale's second Premier League debut for the club in October, no-one matches him. Kane drops back to contributing every 81.2 minutes, which equates to 1.11 goals per 90.
When it is considered that Bale was not even match fit when he joined up again on a one-year agreement from Real Madrid, his figure is all the more remarkable.
Admittedly, with a relatively few number of minutes, Bale has managed to pad his statistics against mid-table sides Burnley and Crystal Palace. These games have skewed his figures, but the player could argue with some justification that he has rarely otherwise been given the chance to prove himself.
As the above graph shows, this is Bale's most productive season ever with Spurs. He has, admittedly, switched positions, but he effectively abandoned left-back midway through the 2010/11 season, making at least the latest three campaigns comparable.
And all this simply begs the question as to why he has not been used more extensively by Mourinho.
When asked why Bale had been pinned to the bench in January, the Portuguese replied: "The most important thing for him is to be consistent in training, at high intensity without any problems, and when a player is consistent in training then the player is ready, not to be given minutes but to earn minutes. That's a different thing."
Nevertheless, if Tottenham are to qualify for the Champions League next term, they could use a player generating Bale's figures. When he's been on the pitch, at least, the Real Madrid star's campaign has not been the catastrophe it has been portrayed as.