'That's not my label' – Willock sends Arsenal warning shot as he claims he's no super sub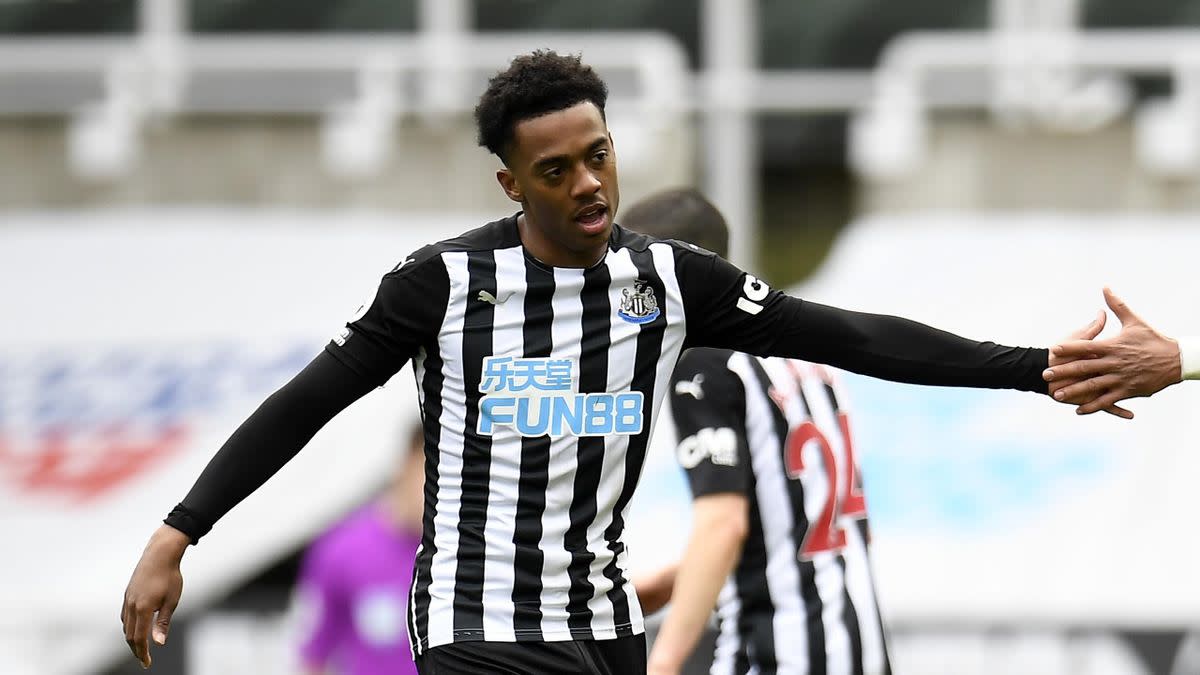 Joe Willock has sent a warning shot to Arsenal by suggesting that he has no intention of being a super sub for any team next season.
The 21-year-old central midfielder may have been exactly that on Saturday when he came on as a second half sub for Newcastle United and ended up scoring a late equaliser for his side in a 1-1 draw with Liverpool.
However, prior to this weekend's super sub performance, Willock had started seven of a possible 10 Premier League games for Steve Bruce's side.
And while he was happy to help his team win a point, Willock was quick to distance himself for the idea of being a super sub.
"That's not my label," said the young midfielder when asked about being a super sub after the game. "I'm just trying to do my best, even if I get 10, 15 minutes or half an hour.
"I'm really enjoying my football at the moment at Newcastle and I'm happy I could help the team again today."
Will Willock leave Arsenal this summer?
Intriguingly, Willock and Newcastle's next opponents will be none other than the player's parent club, Arsenal, who they come up against next Sunday.
Yet while the young midfielder isn't yet sure if his contract with Newcastle allows him to face his parent club, Willock was quick to point out that even if he can't feature in the game he's still thoroughly enjoying the experience and lessons he's learning from playing regularly.
READ MORE: Who is Daniel Ek? The Spotify billionaire who wants to buy Arsenal
"I don't know if I'm allowed to play against them. I'm a Newcastle player at the moment and I'm enjoying every game and every week.
"I'm learning more and I'm getting closer to the boys more, so I'm really enjoying my football at the moment."
With a contract until 2023 at Arsenal, it seems unlikely that the club would feel any great pressure to sell Willock this summer but if the young star keeps making demands to play each and every week then the North London club may not have much choice.