Rashford will 'dominate the future' with Mbappe and Haaland – Berbatov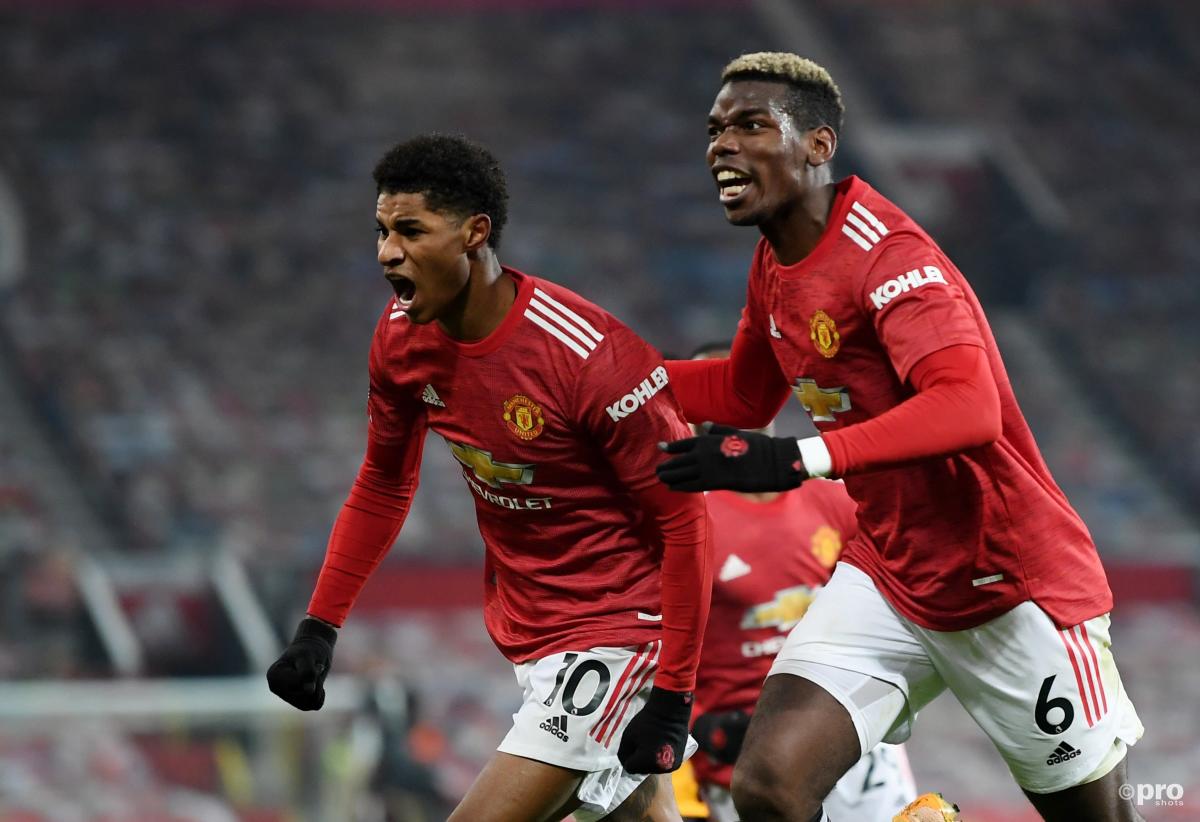 Manchester United striker Marcus Rashford is a player that Manchester United must persist with, according to Dimitar Berbatov, who says the England man will compete with Kylian Mbappe and Erling Haalnd in the future.
Rashford was on target for Man Utd in their 2-0 victory over Granada in the Europa League on Thursday. Making a clear out-to-in run, he latched onto a long pass from Erik Lindelof before taking a brilliant first touch and shooting home.
READ MORE: Why Man Utd should sign Erling Haaland over Harry Kane this summer
It was a moment that ex-Man Utd striker Berbatov would have been proud of, and the former Bulgaria striker has talked up the quality of Rashford, who has been subject to criticism this season.
Nevertheless, Berbatov sees the 23-year-old as a star of the future.
"Marcus Rashford is still a very young player and he is a superstar in world football, he been leading United's attack for a while now too, I think he is getting the credit he deserves and hopefully he is only just getting started," he told Betfair.
"Mbappe, Haaland and Rashford are the players I am looking at to dominate the future.
"Although he's only 23, he's already got lots of experience, he's going into his fifth year of being a senior player and a big part of the team. Not many other players at his age can say they have had that level of experience at a big club.
"Now, it's simple, he must continue to work on his strengths and work on his weaknesses. My view is that he should work on converting every chance he gets, sometimes his concentration isn't 100% when he has a good goal scoring opportunity, so he needs to work on that. If he stays healthy and doesn't have any injuries then he will always be up there and an easy pick for the manager."
Marcus Rashford's Premier League stats
Berbatov tips Rashford for long Man Utd career
| SEASON | GAMES | GOALS |
| --- | --- | --- |
| 2020/21 | 28(2) | 10 |
| 2019/20 | 31 | 17 |
| 2018/19 | 26(7) | 10 |
| 2017/18 | 17(18) | 7 |
| 2016/17 | 16(16) | 5 |
| 2015/16 | 11 | 5 |
While Edinson Cavani's future at Man Utd remains uncertain, Berbatov sees Rashford as a long-time member of the club.
"Marcus Rashford proved again that he is United's main attacking threat," he said of his Granada performance.
"He is living the dream of every United academy player and I hope he keeps it up because United are one of the best clubs in the world and he could stay there for the rest of his career, this is something that I always wanted for myself but wasn't the case. For a player to represent just one club and be the star every year is a great achievement and I'd love to see Rashford do that."
Man Utd, who are second in the Premier League, face Tottenham on Sunday then face Granada at home on Thursday.