Why Man Utd should sign Erling Haaland over Harry Kane this summer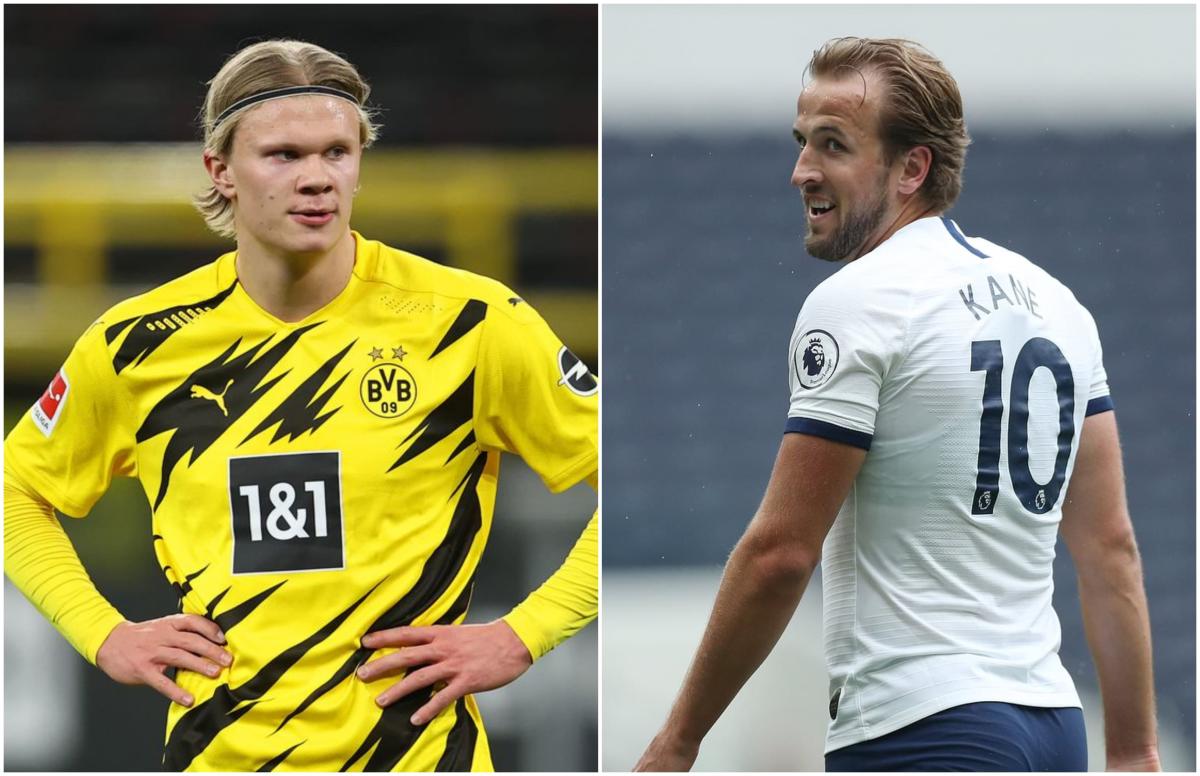 Former Manchester United player Paul Scholes believes the Old Trafford club should prioritise signing Erling Haaland over Harry Kane in the summer transfer window.
Although Ole Gunnar Solskjaer's side have been one of the most prolific in front of goal this season, Man Utd have struggled to fill the traditional No.9 role in their side.
Anthony Martial has seen his form plummet, with just seven goals in 36 appearances, while new signing Edinson Cavani has struggled for game time and is likely to leave at the end of the season when his contract expires.
Man Utd do have dependable goalscorers in the form of Bruno Fernandes and Marcus Rashford, but neither are traditional No.9s.
READ MORE: Haaland to Madrid? The club will do what it wants, claims Zidane
As such, reports in England have continued to suggest that the club will prioritise a new striker in the coming transfer window.
At the moment, the two potential candidates that are dominating the newspaper column inches are Borussia Dortmund striker Haaland and Kane from Tottenham Hotspur.
Both players are on long-term contracts at their respective clubs and would cost a huge amount of money to bring to Old Trafford, but Scholes believes the Norwegian talent should be prioritised over any effort to sign Kane.
Scholes: If I had to choose then I would pick Haaland
"First and foremost, they need a number nine," the former Man Utd midfielder said on the Webby & O'Neill YouTube channel .
"I think the forwards they have are very good, but are any of them really a number nine, are they wide players? You just can't make sense out of it, really.
"When [Edinson] Cavani's played, he's looked alright, but he's picked up a few injuries. He's at that age, it was always going to happen, he was always going to be bit-part.
"They need someone who is more permanent. I know Haaland is talked about a lot, he's going to cost a lot of money. Harry Kane at Spurs, there are rumours that he might want to leave there.
"I think any one of them, you take any one of them, but I think if I had to choose, then Haaland would definitely be the one.
"Purely for his age, his ability, the timing of his career, he's played under Ole [Gunnar Solskjaer] before. I think it would make sense for everyone to do it, but there's going to be other clubs in for him, so it will be difficult.
"I like Kane, I think he's brilliant. When he first came onto the scene, I likened him to Ruud [van Nistelrooy], he's a ruthless finisher, desperate to score goals.
"I just think at the stages of each one's career, then you get more out of Haaland."