Arsenal's 10 worst transfers of all time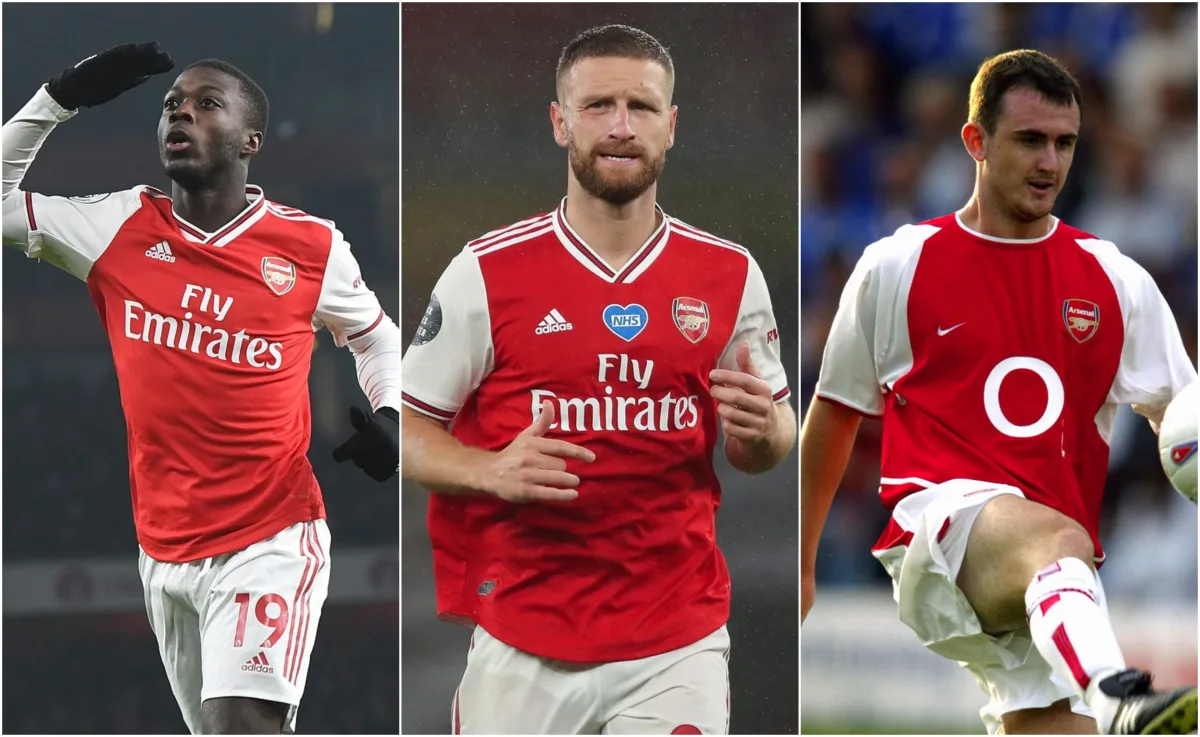 Arsenal have a long and proud history in English football but, like all clubs, have been guilty in the past of some bizarre business in the transfer window.
As such, there have been a long and constant procession of underwhelming signings at the Premier League side that have arrived for huge amounts and promise, only to then fail spectacularly in English football.
So we have put together 10 of the worst signings in the club's history to illustrate just how hard it is to find value in the market. Enjoy.
Park Chu-young – £5 million from Monaco, 2011
In what will go down as one of the strangest deals in Arsenal's history, Arsene Wenger went to former club Monaco to recruit South Korean striker Park Chu-young for around £5 million in August of 2011.
Park was mainly used in cup matches during his time at the Emirates and was limited to mere minutes in the Premier League during his stay.
This was at a time when Arsenal at Lukas Podolski, Marouane Chamakh and Gervinho in their attacking ranks – and Park still couldn't get in the team.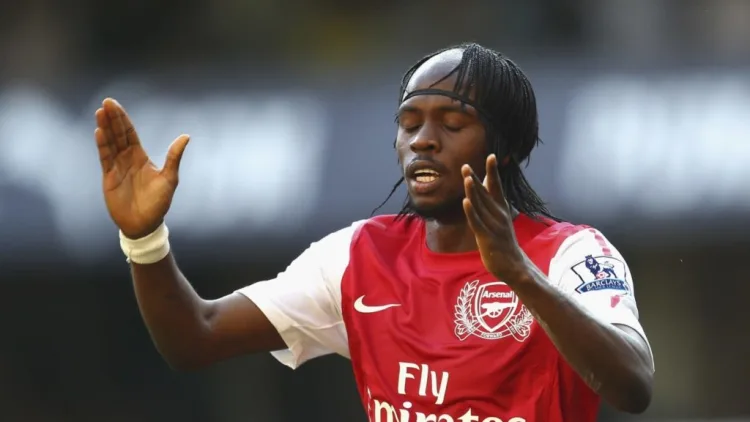 Gervinho – £10.8 million from Lille, 2011
Having signed from Lille for a paltry sum of £10.8m, Ivory Coast forward Gervinho never truly showed the talent that he had promised in French football. 
Despite being blessed with remarkable speed and close control, Gervinho managed just four goals and seven assists in 37 games across all competitions during his first season at the club. 
Any hopes that the forward would do better in the following campaign after settling into life in London were quickly quashed when he picked up just seven goals and five assists in 26 games. 
As such, when an offer from Roma came in that would allow Arsenal to recoup most of the money they had spent on the player in August 2013, the club didn't think twice and happily sold him to the Italian side, where his play improved.
Francis Jeffers – £10 million from Everton, 2001
Francis Jeffers was viewed as one of the next big things in English football when he burst onto the scene with Everton at the turn of the century, making his debut in 1997 and eventually leaving in 2001.
His reputation as a 'fox in the box' caught the eye of Arsene Wenger, who sanctioned a £10m deal in June of 2001 to bring him to Highbury.
The move didn't work out for a variety of reasons including injuries, but it was also the case he was probably out of his depth and was never going to regularly keep the likes of Thierry Henry, Dennis Bergkamp, and Sylvain Wiltord out of the Arsenal side.
He would eventually leave to re-join Everton on loan after two seasons and just eight goals.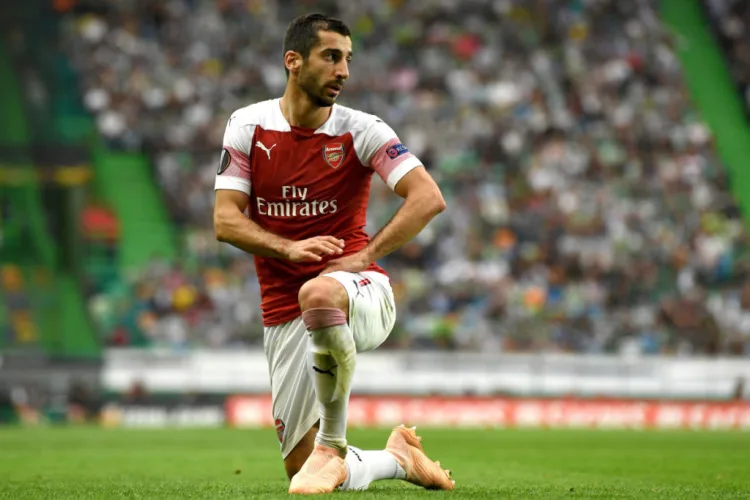 Henrikh Mkhitaryan – swap deal from Manchester United, 2018
The deal surrounding Henrikh Mkhitaryan's move to Arsenal from Manchester United was naturally complicated by Alexis Sanchez going in the other direction.
Neither player was able to find the form required to make the trade worth it, and both soon moved on to pastures new in Serie A with Roma and Inter respectively.
Mkhitaryan did enjoy moments of quality in an Arsenal shirt but was regularly played out of position away from his favoured number 10 role, with the likes of Mesut Ozil (initially) being preferred in the spot directly behind the striker.
Overall, he made 54 appearances for the Gunners in all competitions during his two-and-a-half year stay, scoring nine goals and laying on 12 assists.
Currently enjoying an Indian Summer in his mid-thirties at Inter Milan.
Shkodran Mustafi – £35 million from Valencia, 2016
Having struggled to prove his worth at Everton, Sampdoria and then Valencia over the course of a seven-year spell, it certainly seemed odd when Arsenal decided to take a punt on Shkodran Mustafi in the summer of 2016. What was even more bizarre was the fact that the London club spent no less than £35m bringing him to the Premier League. 
Despite enjoying a bright start to his spell at Arsenal when he played a vital role in the club's 17 game unbeaten streak, the same lapses in concentration and frequent mistakes that plagued his time in Italy and Spain began to show more and more frequently. 
Alongside a downturn in form, Mustafi also began to pick up regular injuries that would routinely take him out of the side and force him to work his way back into first team plans. 
Following the arrival of Mikel Arteta in 2019, Mustafi was immediately downgraded to surplus to requirements and eventually left the club in January 2021 after struggling to pick up regular minutes under the new Arsenal manager. 
Nicolas Pepe – £72 million from Lille, 2019
Much of Arsenal's history in the Premier League has been defined by wide players proving to be the difference makers in key games. So when the club made Nicolas Pepe their record signing in 2019 for a fee of £72m fans were understandably delighted and excited to see what he could do. 
Pepe arrived from Lille with the reputation of being a free-scoring wide player that could create goals just as easily as he could score them. However, the reality of the situation was very different to the hopes and dreams of the Arsenal faithful and the board that had just sanctioned the transfer.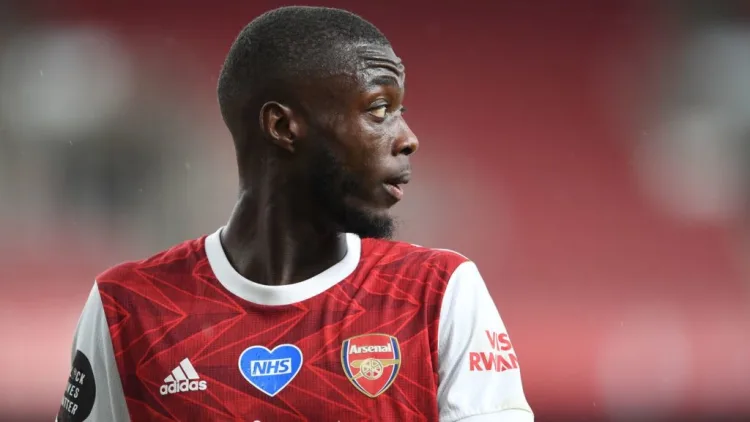 While Pepe had indeed scored 22 goals for Lille in the league the previous season, few had bothered to mention that almost half that tally came from the penalty spot until the player was halfway through his first campaign in the English top flight and looked undoubtedly troubled by the quality he was facing. 
In his first season at Arsenal, Pepe managed just five goals and six assists in 31 league games. He did slightly better in his second campaign.
But he hit just three goals in his third season and Arsenal all but gave up on him, loaning him back to France with Nice. He finally left for good in the summer of 2023.
Lucas Perez – £17 million from Deportivo, 2016
Lucas Perez has admittedly had a very good campaign in 2015/16 as his goals ultimately helped Deportivo escape relegation.
He scored 17 goals in 36 games in La Liga which is certainly not to be sniffed at, but the Spaniard struggled a lot when asked to make the step up in quality to play for a team like Arsenal.
He was quite simply not good enough and the fact that Wenger saw enough to shell out £17m on him after one pretty good season sums up the legendary Frenchman's declining know-how in the transfer market towards the end of his tenure.
Andre Santos – £5 million from Fenerbahce, 2011
After signing for Arsenal in 2011 from Fenerbahce for a fee reported to be around £5m, Andre Santos was tasked with becoming a competent left-back for the club and just never seemed to ever manage that. 
Despite having opportunities to impress, the Brazilian defender struggled to show that he could defend as well as he could bomb down the wing and when an ankle injury ruled him out for two months in the middle of the season there were serious questions as to whether Santos would be able to get his starting position back. 
Indeed, the wing-back spent much of the second season sitting on the bench at Arsenal, followed by another lengthy injury that ruled him out for eight games before a convenient return to Brazil thanks to Gremio cut short this horrendous experiment.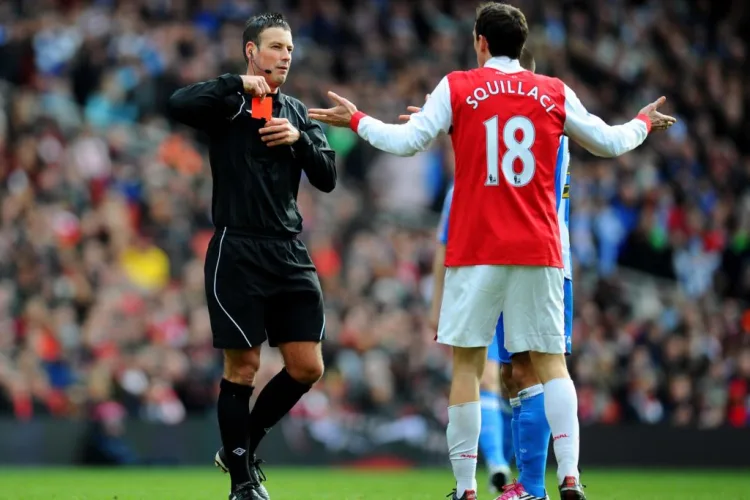 Sebastian Squillaci – £4 million from Sevilla, 2010
Although Sebastian Squillaci technically took the shirt number previously worn by Mikael Silvestre and Pascal Cygan at Arsenal, the French defender arrived as a quick replacement to the injured Thomas Vermaelen and from day one struggled to suggest he was up to the task. 
Partnered alongside the more talented Laurent Koscielny, Squillaci came to characterise a soft underbelly in Arsenal's defence and after just one season the club went back to the transfer market to sign another central defender in the form of German international Per Mertesacker.
Although Squillaci only ended up costing the club around £4m in transfer fees, he made just seven more appearances for Arsenal after that dreadful debut campaign and was quickly shipped off to Bastia in 2013.
Richard Wright – £2 million from Ipswich Town, 2001
Richard Wright was signed by Wenger as a long-term replacement for veteran goalkeeper David Seaman.
The former Ipswich stopper would act as an understudy to Seaman and hopefully impress enough in the game time given to him to eventually gain Wenger's trust to become the club's number one.
The problem was that Wright was poor when given the opportunity. During a three-week spell in which Seaman was injured in 2001, Wright punched the ball into his own net in a loss against Charlton and then was at fault for Tottenham's equalising goal in a crunch North London derby.
When Seaman was given a contract extension that summer, Wright left for first-team football.