Only a matter of time before Tierney leaves Arsenal, claims former Scotland international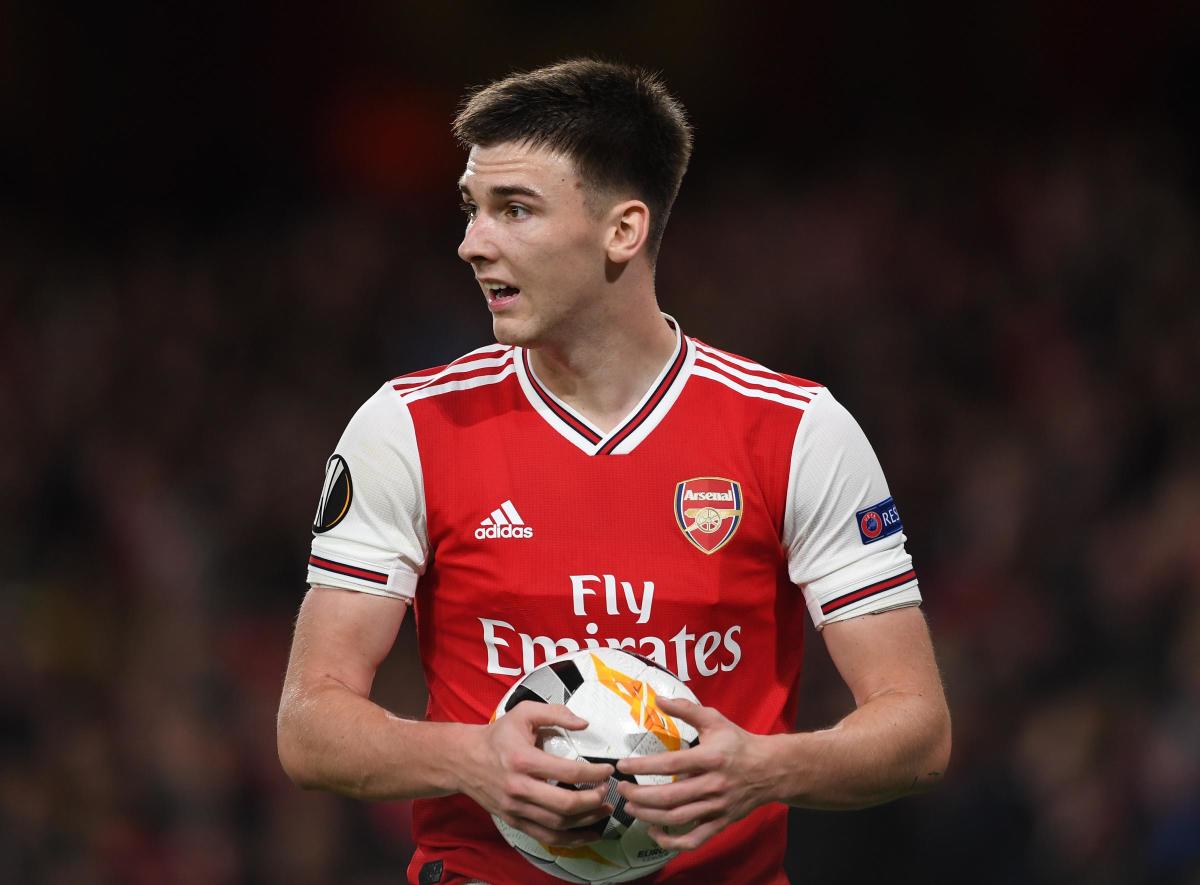 It's only a matter of time before Kieran Tierney uses Arsenal to make his move to a bigger club in Europe, according to former Scotland international Kris Boyd.
Tierney made the move to Arsenal in 2019 when he joined the club from Celtic for a reported fee of £25 million.
Although injuries limited the Scotland international's game time at Arsenal at first, Tierney has developed into one of Mikel Arteta's most trusted defenders.
While he's most comfortable at left-back, Tierney has also been tasked with filling in as a central defender and wing-back for Arsenal this season with relative ease. 
READ MORE: RB Leipzig star Dani Olmo hints at future return to Barcelona
And Boyd, who made his name as a record goalscorer at Kilmarnock and Rangers, believes his compatriot has already proven that he's too good for Arsenal.
"For all Arsenal are a big club, I think Kieran Tierney's got another move in him," said Boyd on Sky Sports News. "I think he's got a move to one of Europe's biggest.
"Once he got himself in the team he's performed to a level that I don't there's many left-sided players in the Premier League are performing at.
"I think he can go again. I think he can go to one of the bigger ones [clubs]."
Could Tierney leave Arsenal this summer?
Whether Tierney has any intentions of leaving Arsenal or not this summer, it does seem to be a simple fact that when a player does well at the London club bigger sides around Europe tend to come calling.
However, Arsenal may be in a strong position to knock back moves for heir cherished defender in the summer.
For a start, having only joined the club about 18 months ago, Tierney still has a long-term contract with Arsenal that is set to run until the summer of 2024.
That means the Premier League club are under no, real pressure to sell the Scotland international until 2023, unless an offer that is too good to refuse comes through on the fax machine.