RB Leipzig star Dani Olmo hints at future return to Barcelona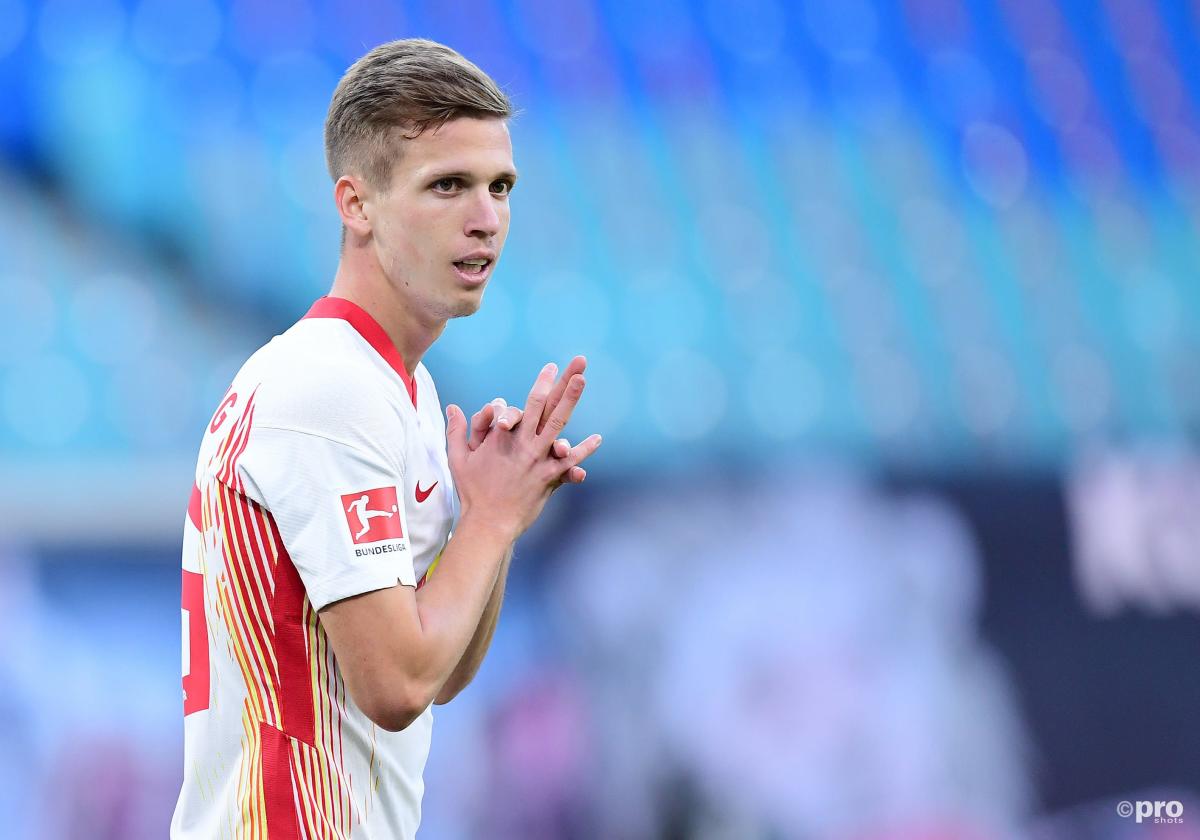 Dani Olmo says Barcelona will always have a place in his heart, but believes he ultimately made the correct decision in leaving the Blaugrana at just 16-years-old for Dinamo Zagreb.
The young Spaniard, now at RB Leipzig after signing last January from the Croatian side, was a member of the famous La Masia academy at Barcelona and grew up with the ethos of the club engrained in him.
However, when turning professional he took the bold step of moving across Europe to Dinamo, where he eventually flourished.
Looking back at his days at Barcelona, Olmo said it was a dream of his to one day play for the club, even if it hasn't happened yet at senior level.
"Barca will always have a special place in my heart," he told The Players Tribune
"It was a privilege to have played there. It is a point of reference for the rest of the football world and any child would give anything to play there, where so many greats have come and learned the trade."
Why did Olmo leave Barcelona?
Olmo's move from Barcelona to Dinamo was almost unprecedented, as players his age do not tend to leave the luxury of La Masia in order to play first-team football in a foreign country, especially in a league that is not considered one of the best in Europe.
But, the 22-year-old insists he made the right call, as it was important for him to step out of his comfort zone.
"Nobody leaves Barcelona for Croatia. Nobody. It just isn't done," he continued.
"But I did. As soon as my father told me about the offer, I said, 'I'm leaving.' As simple as that. I needed to get out of my comfort zone, and this felt like the natural step, even if I was only 16 years old.
"My father told me: 'Dinamo Zagreb want to make you their project. They want to bet everything on you.' That was all I needed to hear. I didn't care where I was, or that I was out of the big five (top leagues). 
"I didn't know anything about Croatia, but I did know that at Barca I was running the risk of losing myself in the system, of becoming just another player, without a clear path to the first team."
After impressing in his five years at Dinamo and becoming the golden boy of the club, he would eventually leave for RB Leipzig in January of 2020 for £17 million (€20m) plus add-ons.
In the 2020/21 campaign he has started 31 matches in all competitions for the German side, scoring four goals and laying on 10 assists.