Jan Oblak refuses to close the door on a move to the Premier League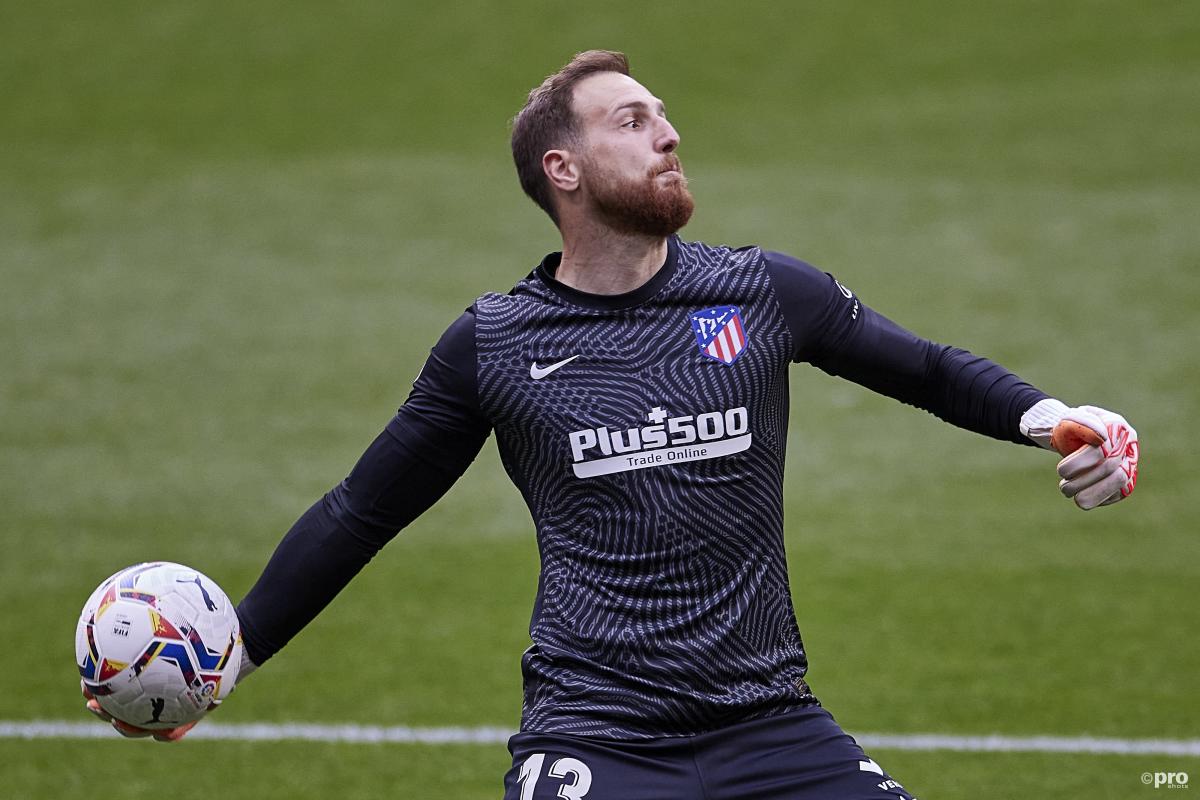 Atletico Madrid goalkeeper Jan Oblak has suggested he would be open to the idea of a move to the Premier League in the future.
The Slovenian is recognised as one of the best goalkeepers in the world and has held that mantle for close to a decade now, having featured for Atletico in La Liga for the last seven years after his stint with Benfica.
READ MORE: Stay or leave? Luis Suarez advises Lionel Messi on Barcelona future
He regularly holds the best defensive and clean sheet record each season in Spain, and his exploits have naturally led to continued speculation about a move away.
When asked by Spanish football expert Guillem Balague if he believed he could succeed in the Premier League, he responded:
"The Premier League has strong teams. Maybe the strongest. But I think in the end it is what the coach is asking of you. You listen to his instructions.
"You are one of the 11, so you do what he asks of you. All the players on the pitch are thinking like that. It doesn't matter if it's the Premier League, Italian league, Spanish league, wherever you go you need to do what the coach is asking you to do."
When pressed by Balague as to whether he could see himself playing in England, Oblak refused to close the door on any potential move.
"I don't know. I don't know what the future will bring, but I am sure that in any league I would play I could play well. You never know what will happen in the future.
"Now I have been in Spain for seven years. Let's see. I'm still young. Not so young anymore, but I still have some years in front of me.
"The most important thing for me is the hope that I do not suffer any injuries. Let's see what the future will bring."
Who could sign Oblak?
Oblak currently has a release clause of around €118 million (£102m) which will provide a significant stumbling block to any potential suitors due to the current financial climate in football caused by the pandemic.
Atletico Madrid could, of course, sell their star keeper for less than the release clause, but due to his aforementioned status as one of the best in the world it is unlikely he would be available for a significantly reduced fee.
The two clubs most credited with an interest in Oblak are Manchester United and Chelsea.
However, Ole Gunnar Solskjaer seems happy with his David de Gea/Dean Henderson double act at the moment, while Chelsea could potentially sign Gianluigi Donnarumma from Milan, who would cost nothing.
The most likely scenario for now is probably Oblak remaining at the Wanda Metropolitano.