How De Bruyne transformed Chelsea's transfer policy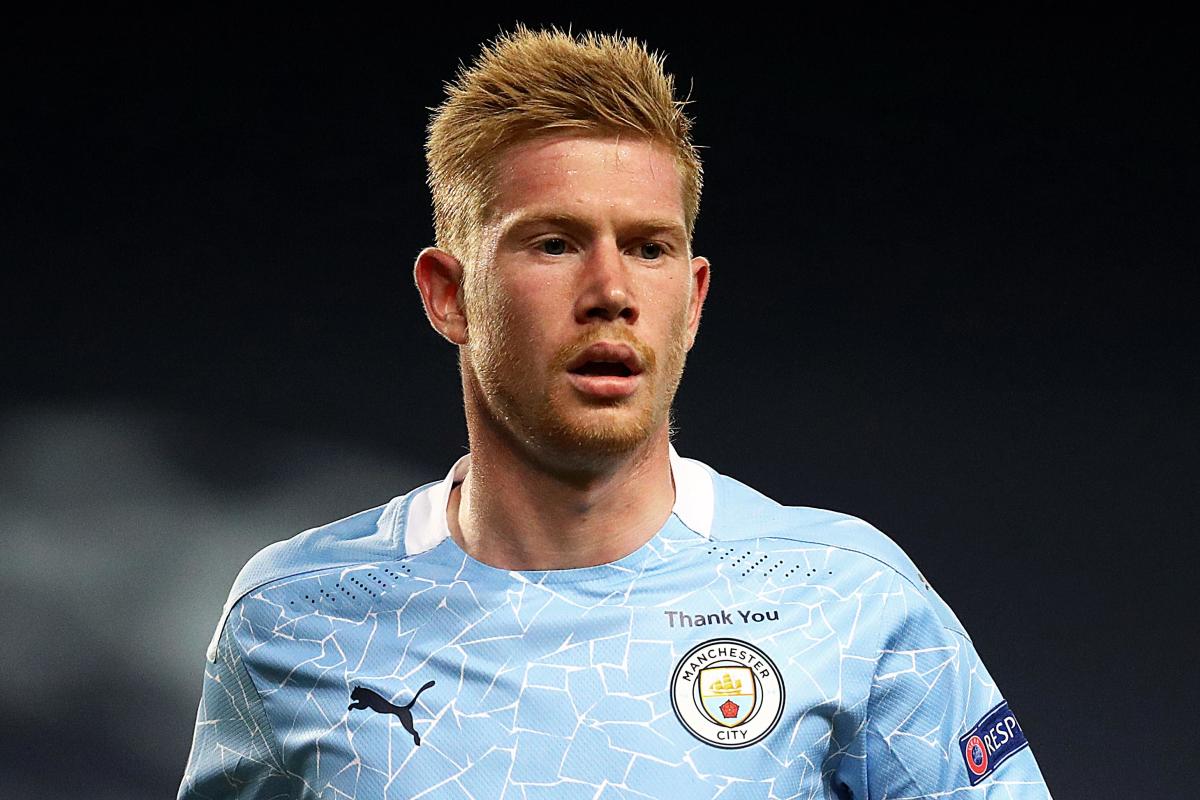 Kevin De Bruyne's Manchester City contract renewal, until 2025, compounds Chelsea fans' transfer misery as the sight of former players excelling elsewhere reaches an unheard-of level of embarrassment.
Among a long list of regrettable sales that includes Mohamed Salah and Romelu Lukaku, the talisman for English football's most competitive side continues to haunt the Blues the most.
So, here at FootballTransfers, we'll take a look at how Chelsea have acted to ensure they never make a similar mistake like they did with De Bruyne.
Chelsea's worst transfer decision?
Now, every club that frequently deals in the transfer market will inevitably get some wrong, but letting go of a future PFA Player's Player of the Year recipient is far from a regular occurrence.
Chelsea have had a few themselves, in fairness, but letting this one slip through their hands will live long in the memory of the Blues board.
De Bruyne has consistently ranked among the Premier League's top performers, and is in the process of guiding Man City to their third title in the last four seasons.
Therefore, it's no coincidence that while the 29-year-old is busy accruing silverware, the West London club have undergone a barren spell in that department. It wouldn't be outlandish to suggest that Chelsea may have fared differently with two elite Belgian playmakers, rather than one.
Blues fans have no doubt been fortunate to witness an all-time great in Eden Hazard but, having been surrounded with mostly far inferior talent, who knows what a tandem of Hazard and De Bruyne could've achieved.
And admittedly, the gap between the two sides is more than just the omittance of a world-class creative midfielder, but had the 29-year-old been plying his trade at Stamford Bridge in recent years, you'd have at least seen Chelsea in the title race.
Start of the loan army?
Every year, Chelsea choose to loan a number of players to clubs across Europe as they postpone the ultimate decision of whether to keep or to sell.
This figure can be upwards of 30 at times, with the reason being the club's indecisiveness on a player's current and potential ability. The player most responsible for this is one Kevin De Bruyne.
See, De Bruyne was loaned out to German club Werder Bremen in the 2012/13 season, scoring 10 goals, but it seems Jose Mourinho had already given up on the youngster, leading to his permanent departure to Wolfsburg the following year.
The Belgian only spent another 18 months in Germany, again performing well, before Manchester City took a £55m punt in the summer of 2015.
This begs the question – would Chelsea have opted to make De Bruyne part of their first-team plans after his spell at Wolfsburg, had they loaned him out rather than sold him? The answer would seem fairly obvious, yes.
So, to prevent a repeat of this disastrous piece of transfer business, Chelsea have since taken the approach of loaning players out for several seasons as they leave no stone unturned in making the judgement of a players' ability.
The most fitting example of this is Brazilian winger Lucas Piazon, who spent a total of nine seasons out on loan to seven different clubs in his time at Chelsea, before his eventual sale to Braga in January of this year.
A rather extreme case of holding on to a player far too long, it must be said, but if the method helps to avoid a repeat of the De Bruyne saga, it will be worth the hassle to the Blues, 10-fold.