Harry Kane needs to 'put his foot down' if he wants to leave Tottenham, says Glenn Hoddle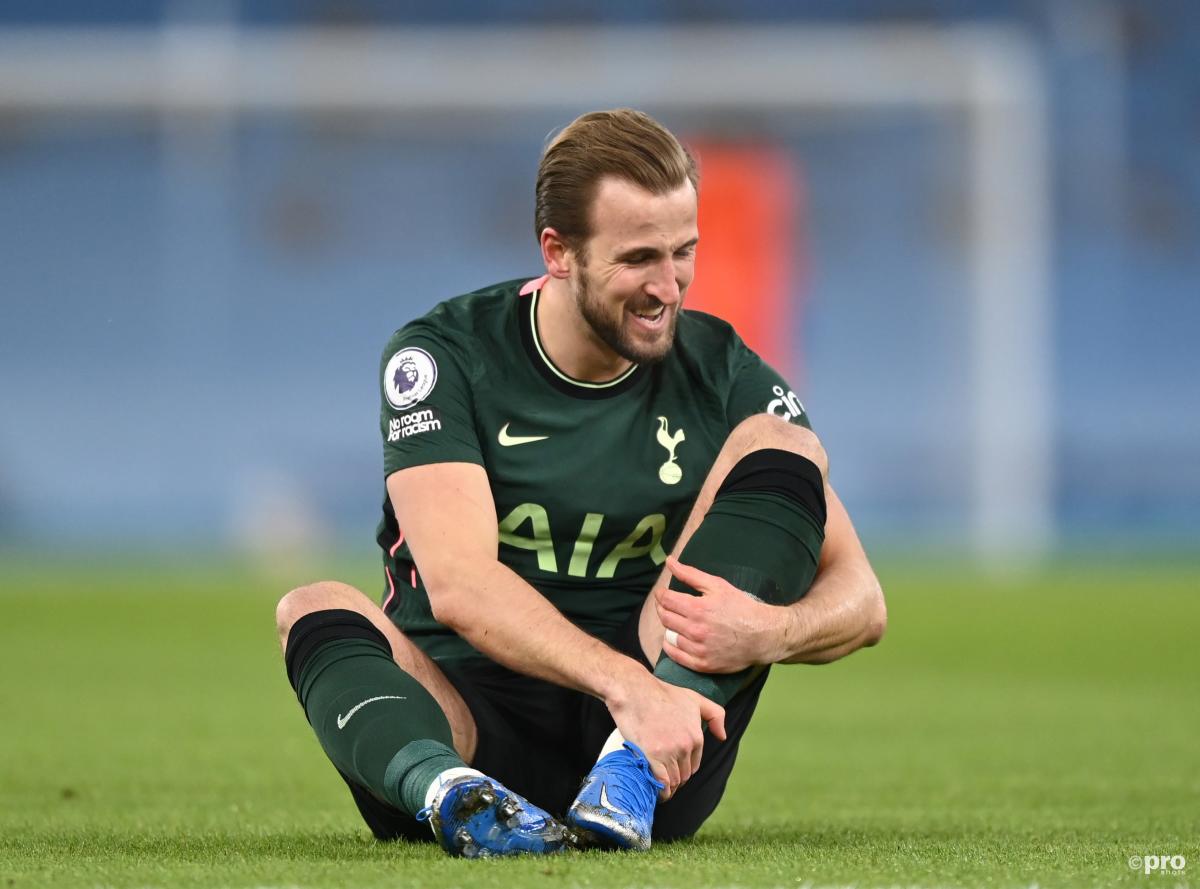 Harry Kane needs to be firm with Tottenham and demand a transfer if he really wants to leave the club, according to former Spurs star Glenn Hoddle.
The England striker remains one of the best players in the Premier League and one of the most prolific centre-forwards in Europe.
READ MORE: Peter Crouch doubts Daniel Levy will allow Harry Kane to leave Tottenham this summer
In the 2020/21 campaign alone he has 29 goals and 16 assists in 36 starts, and within Europe's top five leagues, only Bayern Munich forward Thomas Muller has more assists.
Despite Kane's continued exploits, he is yet to win a major trophy in his career, with many pundits suggesting he will have to leave Tottenham in order to finally gain some winner's medals.
Spurs are in the League Cup final soon, but apart from that they are not fighting for silverware in any competition, and face a real struggle to even qualify for the Champions League next season as they are currently down in seventh in the Premier League.
Many elite clubs have been linked with a move for Kane, though Tottenham are likely demand an enormous transfer fee for their talismanic striker.
If the club play hardball, then Kane will have to make his demands to leave clear, says Hoddle.
"I think he is the one who will make that decision and Spurs will have to get the best deal they can. But it would be a crushing blow," the former England boss said on his podcast.
"Losing a quality player like Kane would be a setback to any club.
"I think it is Harry Kane's decision at the end of the day, to put his foot down and say he wants to go somewhere else and win trophies."
Who could sign Harry Kane?
There could be a transfer merry-go-round this summer which would see Kane's future intrinsically linked with that of Erling Haaland and Kylian Mbappe, two other sought-after forwards in the game.
Hoddle has assessed some of his options, and has admitted he would like the England star to remain in the Premier League.
"There are only a few clubs able to afford him, that's his problem. There could be a little game of chess," he continued.
"If Erling Haaland goes to Manchester City that blocks that, if Kylian Mbappe goes to Real Madrid, maybe there is an opening at Paris Saint-Germain.
"I would not like to see him go to PSG to be honest. I'd prefer him to stay — but I would not blame him if he did look elsewhere.
"In an ideal world, I know Harry loves Tottenham and wants to stay to win trophies."