Former Man Utd and Arsenal attacker Welbeck faces uncertain future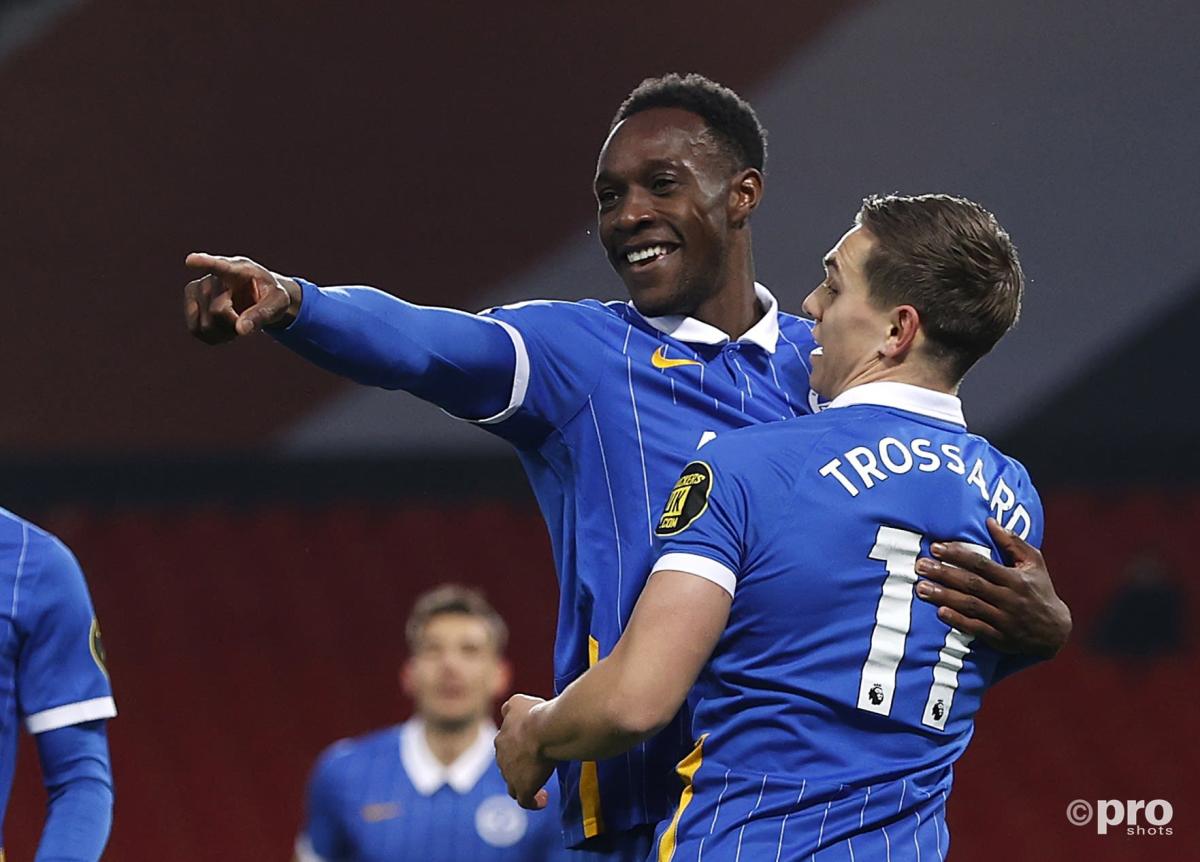 Danny Welbeck spent more than a decade at Manchester United and Arsenal, but the former England striker's future at Brighton is an uncertain one.
Welbeck joined the Seagulls in October as a free agent, having been released by Watford less than a fortnight before.
READ MORE: Why Bayern Munich could beat Man Utd and Real Madrid to Julian Nagelsmann
He signed a one-year deal with the club but has had an injury-hit campaign, and while there have been some signs of promise, including a goal against Man Utd, manager Graham Potter admits that there has been no decision taken over the future of the 30-year-old.
Potter on Welbeck
"I think Welbeck is a player we are of course going to sit down with at the end of the season and find the right solution for everybody," the manager said.
"That's how it is, I think that's how we've always thought about this. But I have been really happy with Danny.
"I think Danny has been really, really good for us.
"Frustrated to lose him in the middle part of the season but regardless of that he's been fantastic around the group.
"He has the respect of everybody in the club and if you look at his goals when he's been on the pitch, his return has been really positive."
Welbeck has four goals in 17 Premier League matches for Brighton this season, which is a figure he has surpassed only once since leaving Man Utd for Arsenal in 2015.
Nevertheless, the non-committal attitude of Potter sounds ominous for Welbeck as Brighton seek to move on from a campaign that has been dogged by their own inefficiency in front of goal.