Five key Super League questions that remain unanswered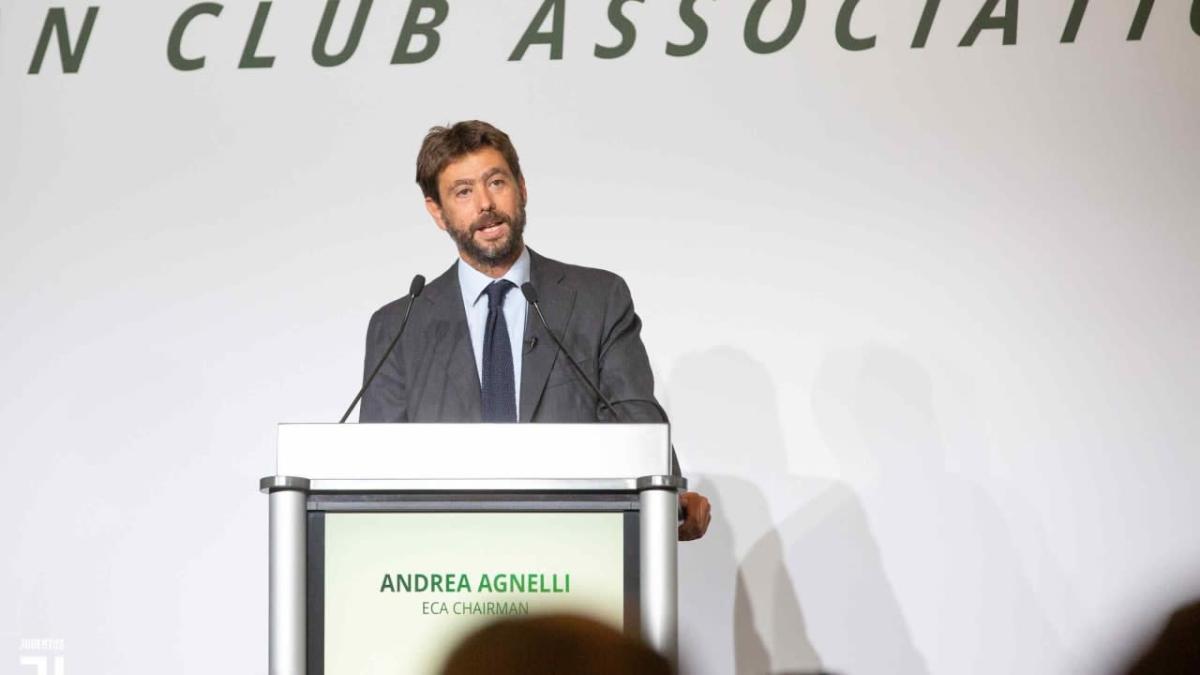 We had to wait until late – very late – on Sunday evening in order to see the fruits of their labour, but after all the years of posturing and threatening a Super League, what we got in terms of format was underwhelming.
And there are so many more questions to be answered that will need clarified in the coming days, to allow fans to get their heads round what exactly this project is – that is, beyond the flagrant cash grab we all know it to be.
1. Why is the Super League plan so rushed?
Andrea Agnelli, in his dual role of chairman of Juventus and the European Club Association, has been banging the drum for this Super League structure since October of last year. Knowing the Champions League rights cycle was due to be announced post-2024, he was positioning the clubs to extract the best possible deal from UEFA. From that perspective, he knew the teams had to move and make their play
READ MORE: Super League players will be banned from World Cup and Euros, warns UEFA president
But… the Super League website. The leaked messages to the press. The logo. The delay in announcing. The dreadful statement. The almost embarrassment in the Tweets from the participating clubs, as if they didn't even want to let the fans know. This is a format, at a time, that people just can't get behind and it's been cobbled together at exactly the worst moment. It makes very little sense in that regard.
2. Why is it so ill-conceived, and utterly boring?
A Super League has been, in many ways, utterly inevitable given the size of the biggest clubs in their domestic leagues relative to those around them. Man Utd versus Burnley, for example, has felt more like an obligation than a desirable watch in recent seasons.
It's boring. It shows no creative drive, no ambition to make something revolutionary. It just means more matches. Give me more. And it is as tedious as it gets.FootballTransfers
But this format is just not how to do it. Twelve founder members, with an additional three to join at a later date, but no-one knows yet who they are or where they will come from. Another five will be allowed to qualify, but again there's no clarity on how or where these clubs will come from, either.
READ MORE: The Super League – how the hell did we get here?
There's to be two leagues of 10, 18 matches home and away in total. The top three from each league will qualify for the quarter-finals, and the teams positioned in fourth and fifth then play off to secure the final two spots in the last eight. From there, the competition will mirror the Champions League in terms of two-legged quarter-finals and semi-finals, plus a one-off final.
18 games. There are dead rubber matches in a four-team group at the moment, let alone across 18 games, and given teams can't get relegated, what's the incentive to win these matches which will be essentially useless and will devalue the watching TV audience?
And what else? It's boring. It shows no creative drive, no ambition to make something revolutionary. It just means more matches. Give me more. And it is as tedious as it gets.
3. What happens to existing TV deals?
In the UK, BT Sport's recently-signed Champions League deal runs until 2024. Does this competition still go ahead without these teams? How can the deal be worth as much when the biggest teams are removed from the equation? Can they sue UEFA for breach of contract? Can they sue the clubs?
READ MORE: What is the European Super League? Formats, teams, earnings
Can everyone try to sue everyone else? Broadcast deals remain the highest revenue driver for all teams and broadcasters themselves don't appreciate being manipulated and outright cheated.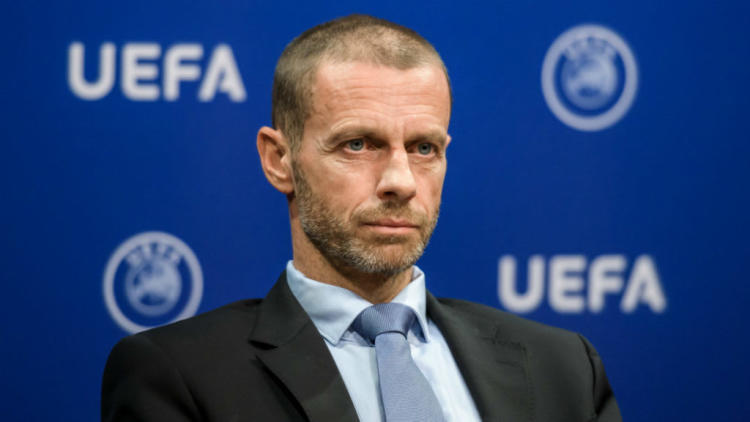 We aren't even close to getting a resolution to this. On Monday, UEFA met to ratify the Swiss Model structure – the very same one that the breakaway 12 had pushed for – and president Aleksandr Ceferin was quick to denounce the Super League and its formation.
For the short term at least, it seems that these competitions have every intention of moving forward but for a huge number of reasons, this plan could change on a daily basis. They cannot continue in their current guises and with the existing TV deals in place. Something has to give.
4. How can they possibly compete in their domestic leagues?
According to lawyers contacted by FootballTransfers, the Super League founders felt that by continuing to commit to their domestic competitions, they could go ahead and create this tournament and not face any reprisals. Clearly, that won't be the case.
Our contact commented: "It is interesting because the statement last night suggested that the founders believed they could create this league without it affecting the domestic leagues, but this letter suggests they regard FIFA and UEFA as the aggressors in seeking to prevent the league forming."
READ MORE: How the Super League plans to treble revenues of the breakaway clubs
So they have underestimated UEFA's response to this, but there's simply no way the Premier League for example can expect to continue as normal with six of its members earning gigantic sums from a separate competition that will take up virtually every single midweek gap. It means domestic cups are in jeopardy, let alone a 38-game Premier League season.
The other 14 teams will retain their voting rights – a vote requires 14 members agreeing to it – and they would be stupid to allow schedules and terms for their league, the primary one they compete in – to be dictated to by the six breakaway teams, who could treat the competition with as much disdain as they have their own fans.
5. Is this still a, now badly executed, ruse?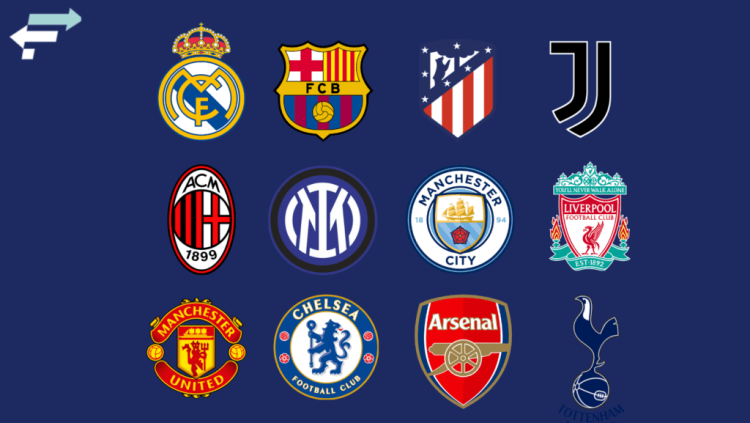 The Super League threats have been around for decades. Granted, they have never reached a stage where a website, logo and tournament structure have been created and 'Founding Clubs' (in capital letters) have been nominated. But there's still an outside chance that the response from UEFA, and even the European Union, could put this concept back in the box for another broadcast cycle.
That's not to say that the owners of the breakaway 12 will show any remorse or backtrack on their plans through appeasement, rather that they may be forced to through legal means. There remains an increasingly outside chance that things will fold back in on themselves and they will all be competing in a revamped Champions League come next season.
Granted, the explosive manner of their announcement has left so many utterly disgusted by their actions that walking back from here, even if forced, would be a monumental comedown. In fact, it might lead to an irreparable fissure between club and fan.
But something has to give. There has to be a concession somewhere. And there's a lot more teams on one side, than the other.