'£2 billion stolen' – Man Utd fans fly #GlazersOut banner over Leeds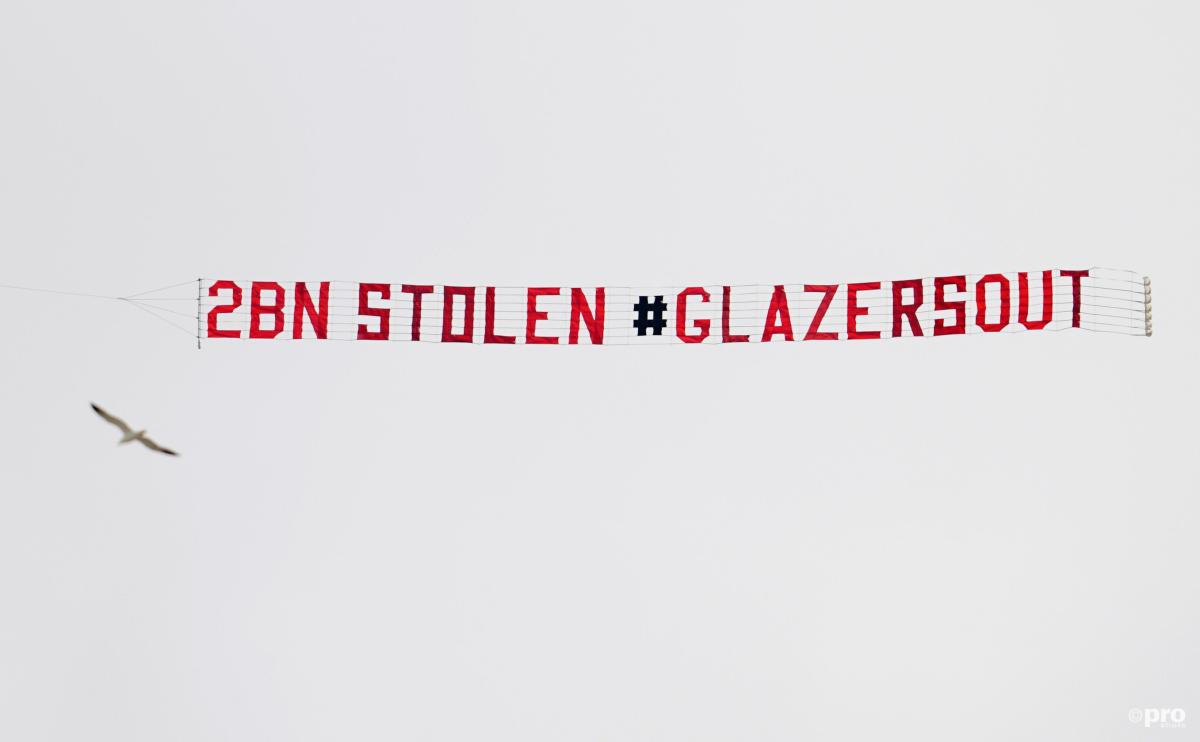 Manchester United fans flew a #GlazersOut banner over Elland Road on Sunday ahead of the Premier League match against Leeds United.
The banner, flown by a small aeroplane, read "2bn stolen #GlazersOut".
READ MORE: The simple way to save European football
It is understood that a number of Man Utd supporter groups joined together to organise the fly-over.
This incident is just the latest in a string of protests that have been arranged this week against the Glazer family, the owners of Man United.
This latest unrest against the Glazers was prompted by the announcement a week ago that Man Utd had agreed to join the European Super League.
United co-chairman Joel Glazer was set to be a vice-chairman of the Super League.
However, amidst a massive fan backlash and anger throughout the whole football community, the Super League project crumbled within 48 hours of its founding.
Man Utd's much-maligned vice-chairman Ed Woodward then announced his resignation, with the 49-year-old officially leaving at the end of the year.
Glazer apologised for Man Utd's decision to join the breakaway league, but this admission was never going to placate the fans who have been against the family's ownership since they bought the club in 2005.
Protests against Glazers this week
On Thursday, Man United fans entered the club's training ground at Carrington carrying banners such as 'Glazers Out' and '51% MUFC'.
And on Saturday, thousands of Man United fans descended on Old Trafford with flares and banners calling for the Glazers to sell the club.
This latest episode will only further pile the pressure on the Glazers to relinquish control.
A report in the Mirror on Sunday claimed that Joel Glazer and his brother Avram would be prepared to sell Man United if they receive a bid of €4 billion.