10 games and no goals – Is it time for Leicester City to finally replace Jamie Vardy?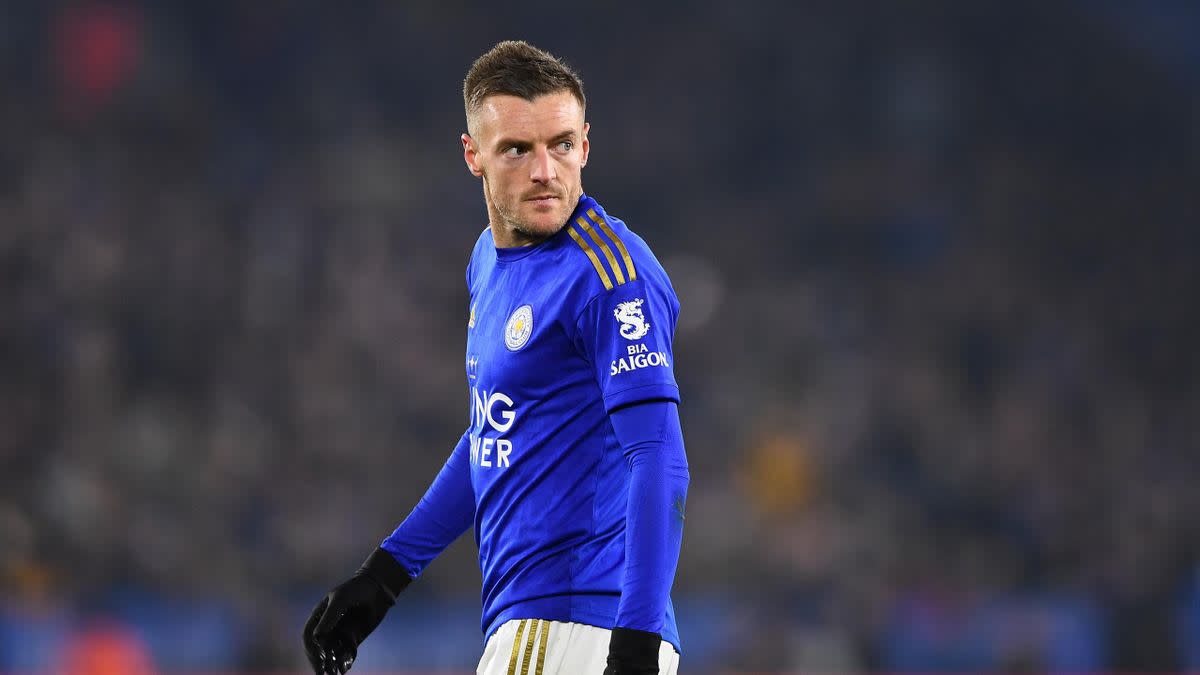 Leicester City will undoubtedly need every player to be at their very best if they are to beat Southampton on Sunday and reach the club's first FA Cup final since 1969.
Although the Foxes currently sit 11 places higher than their coming opponents in the Premier League, Brendan Rodgers will be all too aware of how easily upsets can suddenly spring out of the ground and ruin a perfectly good season.
However, a resurgent Southampton side won't be the Leicester manager's only concern going into Sunday's cup clash.
Jamie Vardy, the team's talisman and main source of goals, hasn't stuck the ball in the back of the net in 10 games and while Leicester have overperformed this season, their striker is beginning to look his age.
Has Vardy slowed down at Leicester this season?
At the age of 34, it'll come as no surprise that Vardy is beginning to show his age – especially after performing for Leicester long after many predicted he would begin to slow down.
Of course, that's not to say that the England striker is performing poorly. With 14 goals and seven assists in 33 games in all competitions, Vardy is not only Leicester's most potent attacking player but is also still picking up an impressive record that most forwards would be proud of.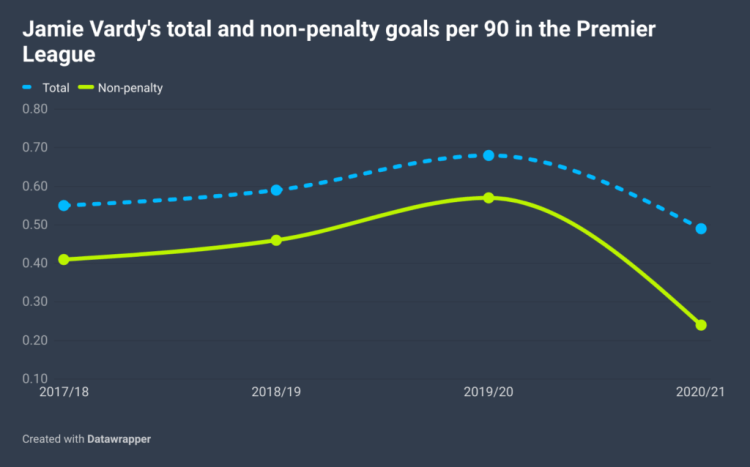 However, the concern for Leicester and their fans is that Vardy isn't quite performing as well as he has done in previous seasons. In fact, he's some way of his best.
For example, while Vardy's goals per 90 minutes average in the Premier League this season stands at an impressive 0.49, when we take out the penalties he's scored in the league for Leicester this season it drops dramatically to just 0.24. 
READ MORE: Ibrahima Konate denies contact with Liverpool over summer move
As we can see in the graph above, that's less than half the striker's average of 0.57 non-penalty goals per 90 last season. While last year's average was a notably high return, the previous two league campaigns show that this season's average is unquestionably a sizable dip in performances. 
With a contract until 2023, there's very little chance of Vardy leaving Leicester next season but Rodgers may want to finally consider what the club have likely been putting off for some time: maybe it's time to find a long-term replacement for the striker.