'Van de Beek isn't a bad footballer, he is being overlooked at Man Utd'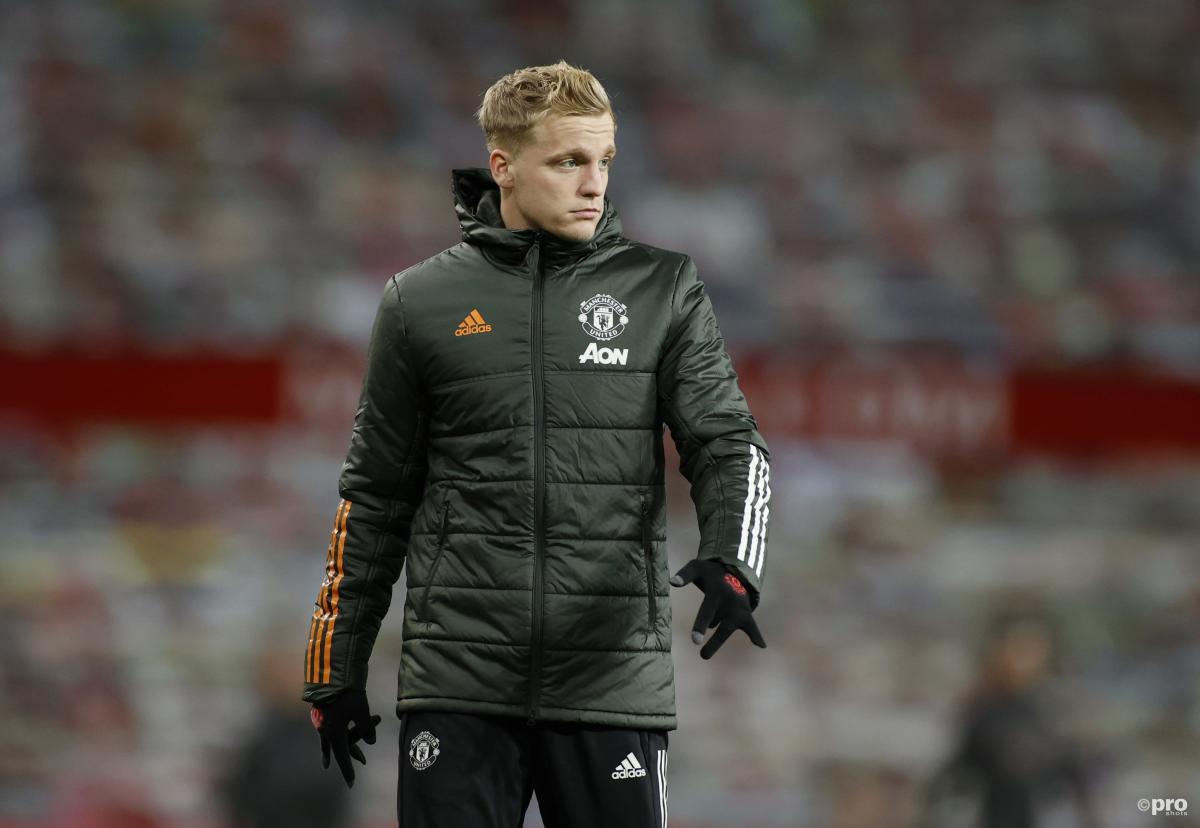 Former Netherlands coach Bert van Marwijk has defended Donny van de Beek from the criticism he has received in his first year at Manchester United, saying the midfielder's team-mates need to do more to help him.
Van de Beek arrived at Old Trafford in the summer as Man Utd's marquee signing from Ajax, but he has failed to make an impact on the team, whether it be due to a lack of form or indeed a lack of opportunities.
Prior to the move he starred for Ajax and came onto the European scene when he was a key figure in the Dutch giants reaching the semi final of the Champions League in 2019.
So far in 2020/21, he has started just 11 games for the Red Devils, with just two coming in the Premier League. He has one goal and one assist to his name.
His average performances have led pundits to question whether he is good enough for Man Utd, but Van Marwijk says Van de Beek hasn't just became a bad footballer overnight.
"I think Donny van den Beek is an excellent football player," he said in his De Telegraaf column.
"He has excellent functional technique and despite his young age, he already has the insight to usually make the right choices. He also has a great running ability.
"So, I understand that Manchester United paid him some £35m last summer. Only he plays far too little. On Sunday he was again on the bench for 90 minutes in the top match against Chelsea.
"How is that possible? Van de Beek is not suddenly a bad football player or someone who could not handle the level. I think that is why it is not a matter of too little quality, but that other things are also involved in a different environment."
Why has Van de Beek struggled at Man Utd?
Van Marwijk also provided a theory as to why Van de Beek hasn't made a strong impression yet, and it comes from his team-mates not recognising how to best use him, within the pockets of space he was influential in at Ajax.
"The same position play that made him so strong at Ajax is not there at Manchester United," Van Marwijk added.
"There, the spaces he is looking for between midfield and defence of the opposing team are missing or his team-mates let the moment pass by. His well-timed runs are not recognised there. So, this is also the problem for him.
"He is an excellent player, but at the same time he is dependent on his team-mates and the position play that brings his team to the pitch.
"In order to succeed and survive abroad, it seems that something else is necessary. Then you will also have to have or develop other qualities.
"If your team-mates overlook you and the game is not aligned with you, you will also need to be able to find your way. Then that good team player will have to think more about themselves and also have the technical and tactical qualities to make the difference on their own."
Several Dutch figures have defended Van de Beek in the past and believe he will come good at Man Utd, including Edwin van der Sar and Dirk Kuyt.