Steven Gerrard urged to remain at Rangers if he wants Liverpool job in the future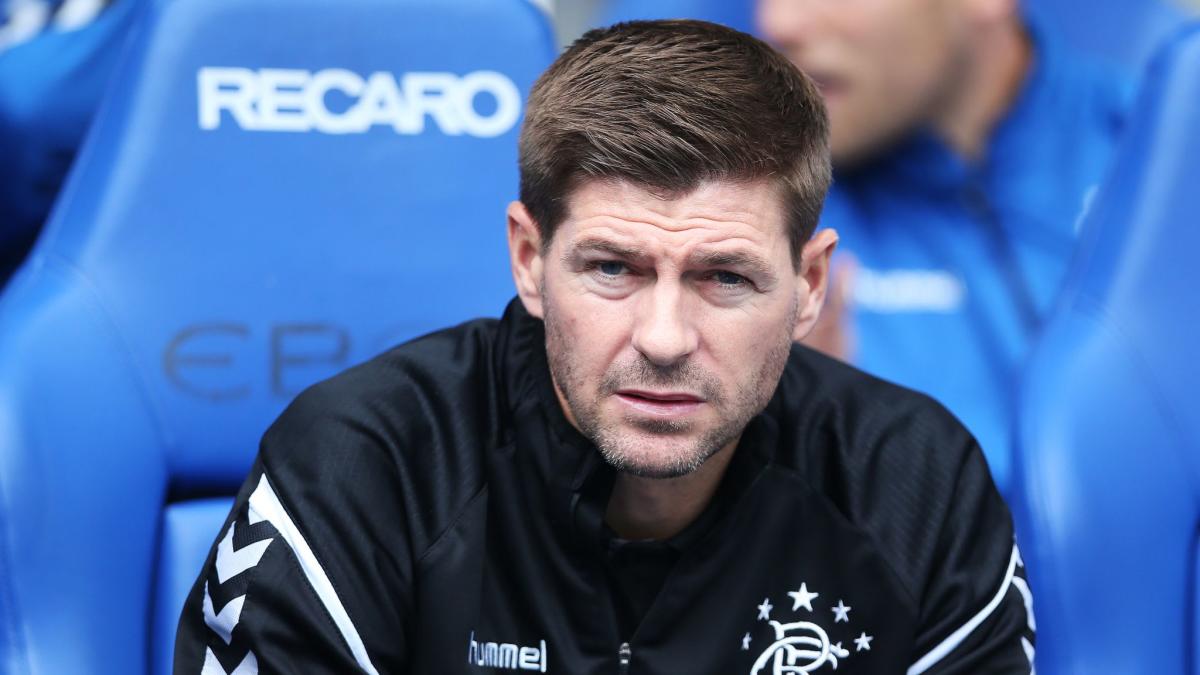 Paul Merson believes Steven Gerrard should ignore suitors from lower down in the Premier League and stay at Rangers if he wants to become Liverpool boss some day.
Gerrard's Rangers side successfully ended Celtic's stranglehold over the Scottish Premiership last week when they won the league for the first time in a decade following the Hoops' 0-0 draw against Dundee United.
The league victory has seen Gerrard's management stock rise in the game, so much so that questions about the Liverpool job are being thrown at him.
He has also been linked with a move back to England either in the Championship or in a team perhaps lower down in the Premier League, but Merson thinks it would be a mistake to leave Rangers at the moment.
"If it was me, I'd stay at Rangers,' Merson told Sky Sports.
"If I want the Liverpool job, I stay at Ibrox. He's taken this club forward; they play good football and they are all singing off the same hymn sheet. They are a good team.
"In football, things can change very quickly. If you take a job at a bottom half Premier League side and all of a sudden you start losing games, and then the Liverpool job comes up, you only get that job if you are rolling.
"You don't get it on what you did the year before. It doesn't work like that. It's all about timing and if Gerrard wants the Liverpool job, I think he should stay at Rangers.
"He's at a massive football club. He's a winner and they are winners. Also, throw in the fact he'll get some Champions League experience next season too."
What has Gerrard said about the Liverpool job?
Gerrard has openly stated that it is his "dream" to return to Anfield to manage the Reds one day, but for now he believes Jurgen Klopp is still the man to take the team forward despite their struggles this season.
Liverpool won the Premier League for the first time in their history and their first top division title in 30 years in 2019/20, but have put up a limp defence of their championship.
After 28 games, they are a massive 25 points adrift of league leaders Manchester City, though do have a game in hand.
They have performed much better in the Champions League, and on Wednesday successfully progressed to the quarter-final stage after a comfortable 4-0 aggregate defeat of RB Leipzig.