Liverpool's on-field woes playing into Real Madrid's hands in Mbappe race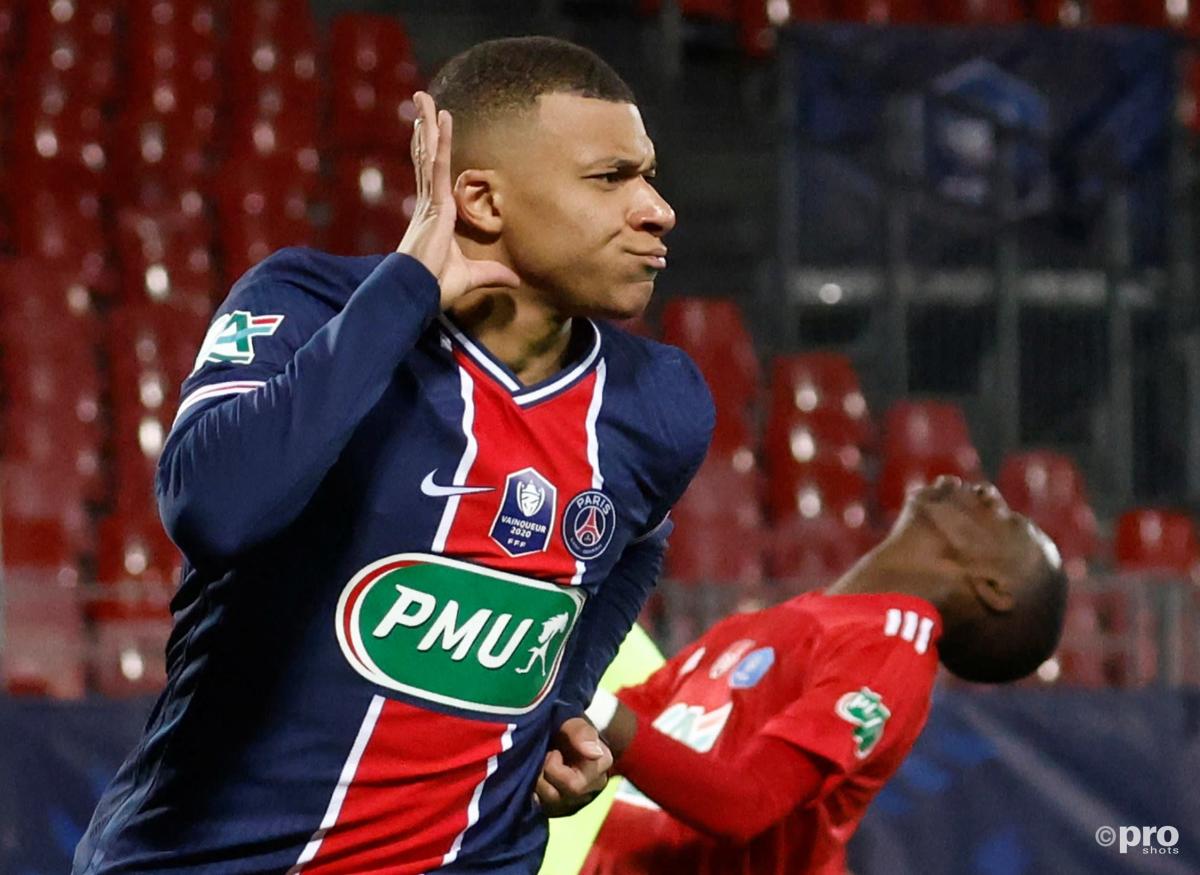 Events in the Premier League are playing into Real Madrid's hands with regards the future of Paris Saint-Germain forward Kylian Mbappe.
Should the World Cup winner elect to leave PSG in the summer, which is possible given that his deal is up in 2022, the odds are increasingly swinging in the favour of Los Blancos.
Liverpool had widely been credited as their main rivals for the signature of Mbappe, yet the implosion of Jurgen Klopp's side over the past couple of months is making it increasingly hard to see him at Anfield.
Mbappe might have spoken of his admiration of Klopp and the Liverpool brand of football, but make no mistake: he will not move to the Reds in order to play Europa League or Europa Conference football.
Liverpool now find themselves seven points short of the Champions League spots – the minimum that Mbappe would require if he were to trade the City of Lights of Merseyside over the summer months.
With 10 games of the Premier League season left, it will take a run of form the type of which saw the Reds charge to the title last term if they are to overhaul Chelsea, West Ham and Tottenham.
Given they are presently on a run of six home defeats on the spin, that looks unlikely.
And where else could Mbappe go in England?
Pep Guardiola's possession-based approach does not suit the striker in the way Liverpool's rock 'n' roll style might, Mbappe's relationship with Chelsea boss Thomas Tuchel is damaged and Manchester United have other priorities.
Those other clubs challenging for the top four – Leicester, West Ham, Everton and Tottenham – cannot possibly hope to sign such a player.
Premier League standings (8 March)
| | Played | Points |
| --- | --- | --- |
| Man City | 28 | 65 |
| Man Utd | 28 | 54 |
| Leicester | 28 | 53 |
| Chelsea | 28 | 50 |
| West Ham | 27 | 48 |
| Everton | 27 | 46 |
| Tottenham | 27 | 45 |
| Liverpool | 28 | 43 |
And so that leaves Real Madrid standing out on their own as the sole serious candidates to sign one of the most prodigiously talented players in the game today.
Of course, depending on the availability of Borussia Dortmund's Erling Haaland, they may choose to take their business elsewhere.
And so Liverpool's present on-field woes could have lasting repercussions. Either Mbappe ties himself to PSG for the next four or five years or signs a deal with Real Madrid for a similar period. It could be 2024 before he is available again.