How much would Arsenal need to pay to sign Martin Odegaard permanently?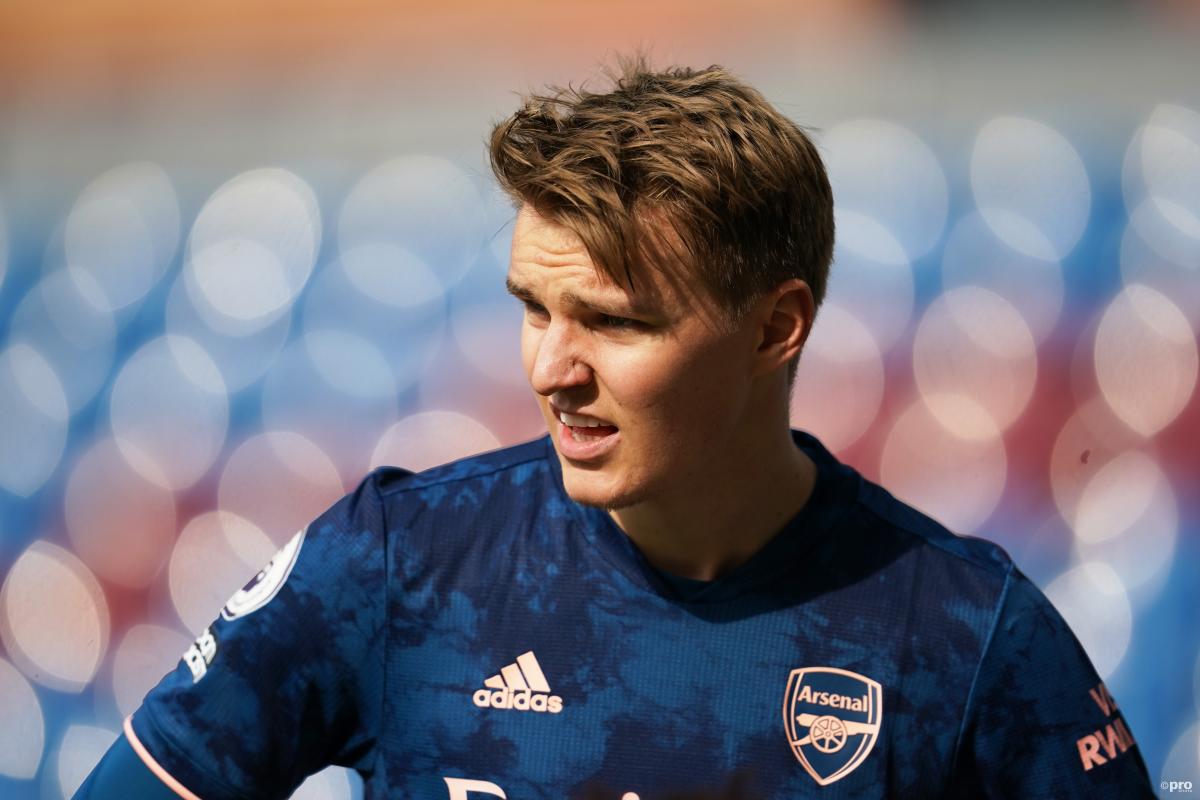 Martin Odegaard will leave Real Madrid at the end of this season and join Arsenal on a permanent deal. At least that seems to be the noise coming out of the English press at the moment.
It seems a week doesn't go by without Arsenal, Mikel Arteta and the wider world of English football purring away at Odegaard's latest exploits in an Arsenal shirt.
On Sunday afternoon the Norwegian midfielder was once again pulling the strings for his adopted Premier League side in a 3-3 draw with West Ham. Following the match, Arteta struggled to hide his admiration for the January signing.
"I think we've all been a bit surprised because he looks really shy and humble, but when he steps on that pitch he's a real character and he loves to play football," admitted the Arsenal manager.
However, while Odegaard may be exactly what Arsenal needed in January, there's still no assurances that the London club would be able to extend the midfielder's stay beyond this current season.
Which, naturally, then poses a very simple question: Could Arsenal sign Odegaard permanently this summer? 
READ MORE: 'Rodgers should reject Tottenham if Mourinho is sacked'
How good is Odegaard?
Although the only reason Arsenal could pick up Odegaard on loan was because he was deemed surplus to requirement at Madrid, that shouldn't overshadow just how good the midfielder currently is.
Last season the Norwegian international bagged seven goals and nine assists for La Liga side Real Sociedad and would have likely enjoyed an even more impressive campaign with the Basque side had he returned to the Anoeta Stadium this season.
Instead, Odegaard decided to try his luck in the Premier League and despite the English top flight often being billed as the toughest division in European football, Odegaard has taken to it like a duck to water. Not bad for a 22-year old talent with just 11 senior appearances for Madrid to his name. 
How much would he cost to sign in the summer?
The main obstacle to Arsenal signing Odegaard permanently in a few months time comes down to whether or not Madrid want to keep the player. Although Zinedine Zidane seemed resistant to relying on the midfielder this season, he may change his tune when the Spanish giants are in need of a replacement for 31-year-old Toni Kroos or 35-year-old Luka Modric next season.
Indeed, Odegaard still has a long-term contract with Madrid that is due to run until the summer of 2023, which realistically means Zidane & Co. are in no real need to indulge any efforts by the player to leave the club this summer.
However, Madrid have shown in previous seasons that they can be willing to negotiate over back-up players if a fair price is presented.
For example, the club sold Achraf Hakimi to Inter and Sergio Reguilon to Tottenham Hotspur this season for a reported £36 million and £27 million respectively. And last season they sold Mateo Kovacic to Chelsea (£41m), Marcos Llorente to Atletico Madrid (£27m) and Theo Hernandez to Milan (£20m). So Madrid can certainly cash in on unwanted stars when the price is right.
Of course, the big difference with regards to Odegaard is that the Norwegian talent is much more than an extra left-back or a midfielder that didn't live up to the hype: the 22-year-old is still extremely well regarded and has the potential to become a world star.
As such, it seems unlikely that Madrid would be willing to let Odegaard go for good unless they got an incredible offer from Arsenal that they simply couldn't turn down. Which, in today's market, could be anything over £50 million, plus the inevitable additional clauses and fees. And that would be a tall order for the English side to match.