Garcia denies Barcelona deal but admits re-joining club would be 'special'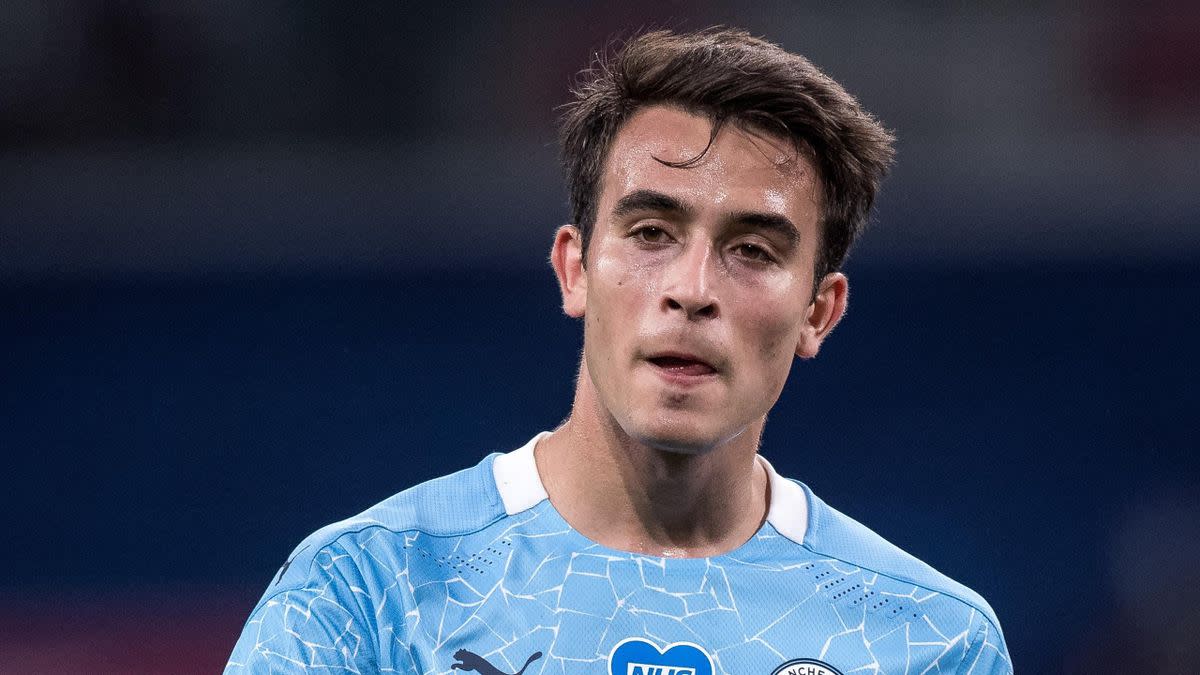 Manchester City defender Eric Garcia has denied that he has spoken to Barcelona's president about a potential move but admits it would be "special" to re-join the club.
Garcia came through the Catalan club's youth academy as a young defender, before making the move to Man City in 2017.
Despite captaining the Premier League club's Under-18 side, Garcia has struggled to break into Pep Guardiola's first team and has made just 17 first team appearances in the last four years.
At 20 years of age, Garcia still has plenty of time to prove his worth in England but with his contract set to expire at the end of the season it seems as though the young defender will instead opt to leave the club.
READ MORE: Could Man City sign midfielder enforcer Zakaria in the summer?
Garcia: 'It would be special for anyone to play alongside Messi'
As such, reports in England and Spain have heavily linked Garcia with a return to Barcelona and when asked about the potential move the defender didn't exactly shy away from the prospect.
At a press conference ahead of Spain's first qualifying match for the 2022 World Cup, Garcia was asked if he had held any talks with Barcelona's newly-elected president, Joan Laporta, and said:
"No, neither Laporta nor anyone else has contacted me. I made the decision not to renew [with City] – and what I will do, I don't know. The only option I have right now is to focus on the present."
When asked about making a move to Barcelona in the summer, Garcia answered in a coy fashion and instead suggested that no player could deny themselves the prospect of playing alongside Lionel Messi.
"Everyone knows that Messi is the best player in the world, it would be special for anyone [to play alongside him], week after week what he does is incredible."
It now seems as though Garcia's move to Barcelona at the end of the season is inevitable, with the player confirming that he would not be renewing his deal with City.