'Ambitious' Tottenham can keep hold of Harry Kane, says Wenger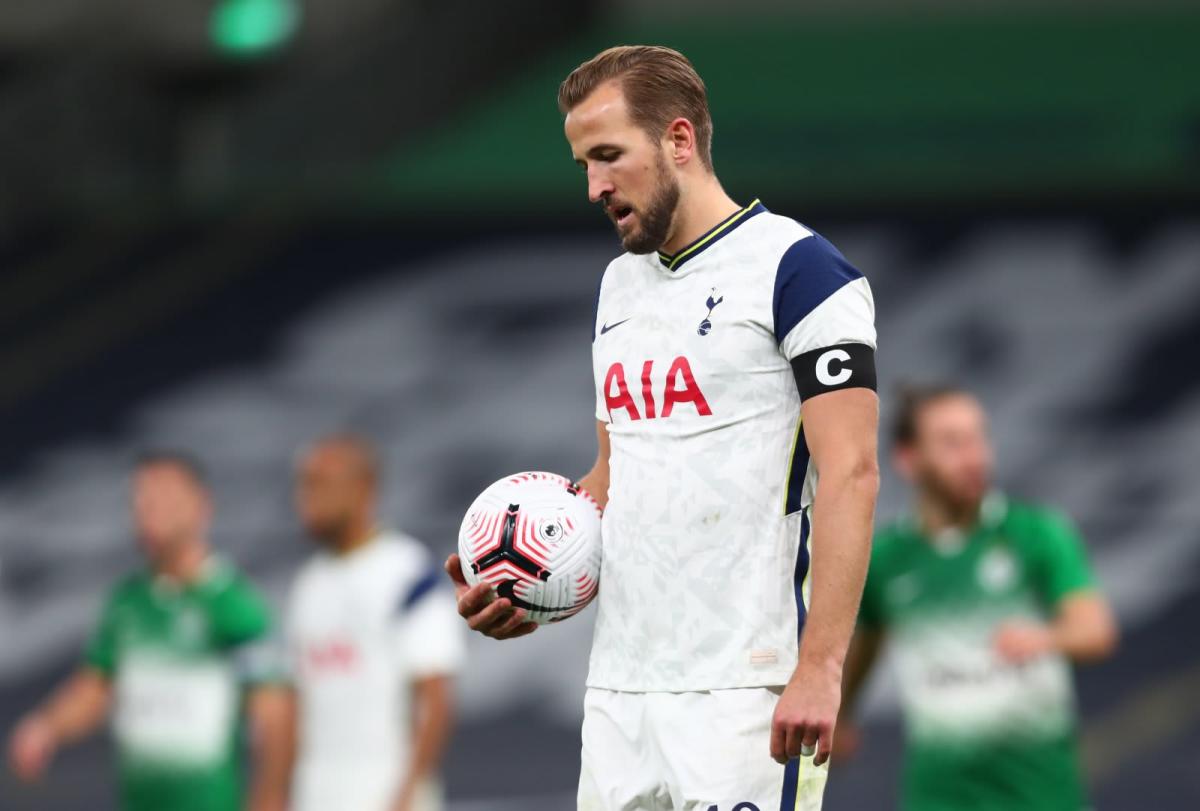 Harry Kane should think carefully when deciding if he should move on from Tottenham as the club have ambitions to match his, according to former Arsenal manager Arsene Wenger.
The 27-year-old continues to excel and has once again been one of the top performers in the Premier League this season, scoring 17 goals and laying on 13 assists in 27 games so far.
READ MORE: Harry Kane must leave if Tottenham can't win trophies, says ex-Spurs star
However, as a whole Tottenham have struggled and once again have a real fight on their hands to qualify for the Champions League, while a couple of weeks ago they were eliminated from the Europa League after an extra-time loss to Dinamo Zagreb.
Despite Kane's excellence, he has never won a major trophy with the club, and with that fact comes speculation that he could ask to move on in order to start earning some medals.
Manchester United and Manchester City are the two clubs thought to be most interested in a deal should Kane make it clear he wants to leave.
Wenger believes Spurs may just be going through a bad period, though, and has urged Kane to exercise caution when considering his next career move.
"Tottenham are in a position where they can be ambitious and we should maybe not judge only today's situation," the former Arsenal boss told beIN Sports.
"Tottenham was top of the league in December. There were a few times when they were top of the league when I was still at Arsenal.
"He is the only one who can assess the situation. A player like that is always solicited by other clubs and always has to assess his situation."
Wenger praises Kane
Wenger went on to praise the talents of Kane, though, and stated his appreciation at how the England international has changed his game this campaign to become a provider as well as a goalscorer.
"He was until now a real top leader at Tottenham. He's a top leader in the English national team. I respect highly his commitment and his quality," Wenger continued.
"What I like today is he could play basically as a number 10 because the quality of his assists and the speed of his vision, and the execution of his speed on long balls is exceptional."
Kane's ability to drop deep and introduce team-mates into the game has seem him record more assists than any other player in Europe's top five leagues this season with 13.
Only Kevin De Bruyne comes close on 11, though there are a flurry of players on 10 assists for the campaign.