Mourinho sends ominous message to Bale after Tottenham's Chelsea loss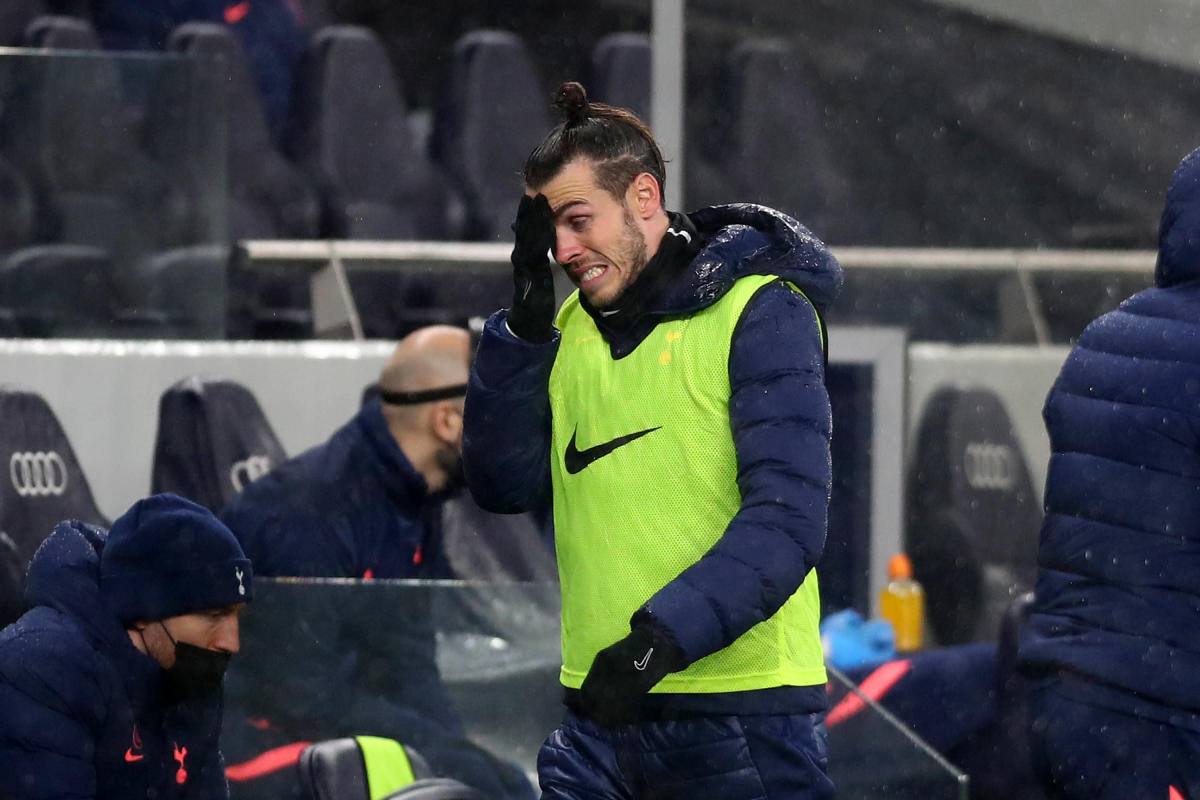 Jose Mourinho sent a damning message towards on-loan Real Madrid attacker Gareth Bale following Tottenham's 1-0 loss to Chelsea on Thursday.
Spurs went down to a first-half penalty from Jorginho in the opening half of the game and carried little attacking threat over the course of the match.
Aside from a Carlos Vinicius header that went wide late on, Tottenham did not significantly threaten Chelsea's goal.
Bale, meanwhile, was sent to warm up but was never called upon to take the field. With leading forward Harry Kane out due to an ankle injury, he might have expected a greater role, despite Mourinho recently indicating that he does not think of the 31-year-old as a centre forward.
With Tottenham struggling, it was a slap in the face for the Wales international, whose future prospects of game time seem scant.
When Mourinho was asked about his decision not to put Bale on during the encounter, he offered what appeared to be a damning response.
"I'm doing my best," he said before a long pause. "He's doing his best. We're all doing our best."
Bale's best is clearly not sufficient for the Tottenham boss.
The Real Madrid-owned attacker has made only six appearances in Premier League play this season and has contributed only a single goal. Indeed, Bale has now been an unused substitute on more occasions than he has played, while he has accumulated only 230 league minutes plus a single goal. He has primarily been used for cup competitions.
He is currently enduring the most difficult spell of his career, having been given the cold shoulder by Blancos boss Zinedine Zidane at the Bernabeu.
Bale's return to Tottenham was expected to prompt a revival in his fortunes, yet he is finding life just as tough under Jose Mourinho as he was at Real Madrid.