Man Utd will live to regret not sacking Solskjaer for Pochettino when they had the chance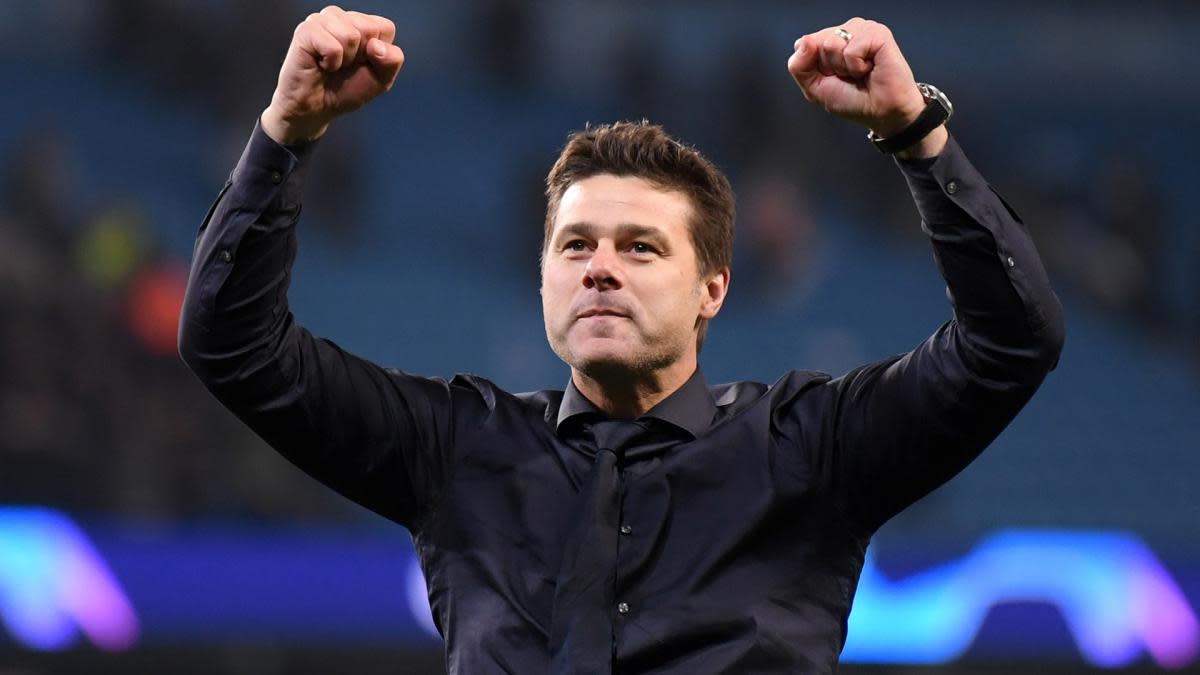 With Man Utd falling away from Premier League leaders Man City and having to watch the Champions League from their own homes, it's time to raise the question of Solskjaer's reign once more. And a case of what could've been with PSG manager Mauricio Pochettino at the helm.
Now, this isn't to take away from the Norwegian bosses' accomplishments thus far, as a top four finish last season and another on the cards this, are not to be sniffed at. But, there are few who will be convinced that United will ever compete for the biggest titles under his leadership.
Solskjaer's Man Utd failings
On the whole, the Man Utd have improved massively in Solskjaer's time at the club. Indeed, had he departed in the summer, they would have been in better shape than when he took over. However, his side have shown an uncharacteristic trait of failing to live up to the history-making successes' of previous eras, instead 'bottling it' on the biggest occasions.
The most alarming of these collapses came in the Champions League group stage earlier this season. After an impressive start to the campaign, beating both PSG and RB Leipzig, United travelled to Istanbul Basaksehir knowing that a win would leave them just a further win away from qualification with three matches left to play.
A 2-1 defeat left them disappointed not to capitalise on their strong start, but they remained strong favourites to progress, especially after dispatching Istanbul 4-1 in the return fixture.
A home tie against 2020 runners-up PSG always promised to be difficult, so defeat could be excused. A trip to Leipzig in search of a point, however, was an achievable mission to complete. A dismal defensive display saw them defeated 3-2. It was not a display worthy of the Manchester United brand.
As a result, Solskjaer's job came under serious threat as the calls for Pochettino grew louder, but these fell on the deaf ears of the board.
What might have been…
In five seasons at Tottenham, Pochettino took the club from the outskirts of European football to a Champions League final, where they eventually succumbed to Jurgen Klopp's superior Liverpool side. They also pushed Antonio Conte's Chelsea all the way in the 2016/17 Premier League season, amassing a remarkable 86 points, enough to win the title in many years gone by.
In fact, the easiest way to describe Pochettino's tenure at White Hart Lane is 'hope'. A club that hadn't won a trophy since 2008 truly believed in it's ability to win the two biggest competitions, which with limited resources in comparison to their opponents, is a feat that simply cannot be overlooked.
Critics could argue that both Solskjaer and Pochettino are trophyless, but the difference is simply in that word: hope. Manchester United have conquered football's greatest on several occasions and the pride of those achievements run deep throughout the club. Solskjaer doesn't have to overcome huge odds, he just has to keep up the traditions of English football's most successful club, and yet you still don't fancy his chances at doing it.
On the other hand, Pochettino inspired a group of players and fans, at a club known for glorious failure. He made them believe they could win it all.
When he eventually departed a matter of months after the run to the Champions League final, there was a sense he was a victim of his own overachievement.
Give the Argentine United's already talented squad and he could rebuild a legacy worthy of the 'Theatre of Dreams', restoring them to the pinnacle of European football.
Ultimately, the decision to back Solskjaer may have been applauded at the time, and reflects well on the club for showing faith in a young manager unlike Frank Lampard at Chelsea, for example. But, when Solskjaer's reign comes to an end and Pochettino is still occupied at PSG, Manchester United will live to regret the day they decided not to employ one of the elite managers in today's game.