'Man Utd can't win Premier league with De Gea' – Neville calls for new goalkeeper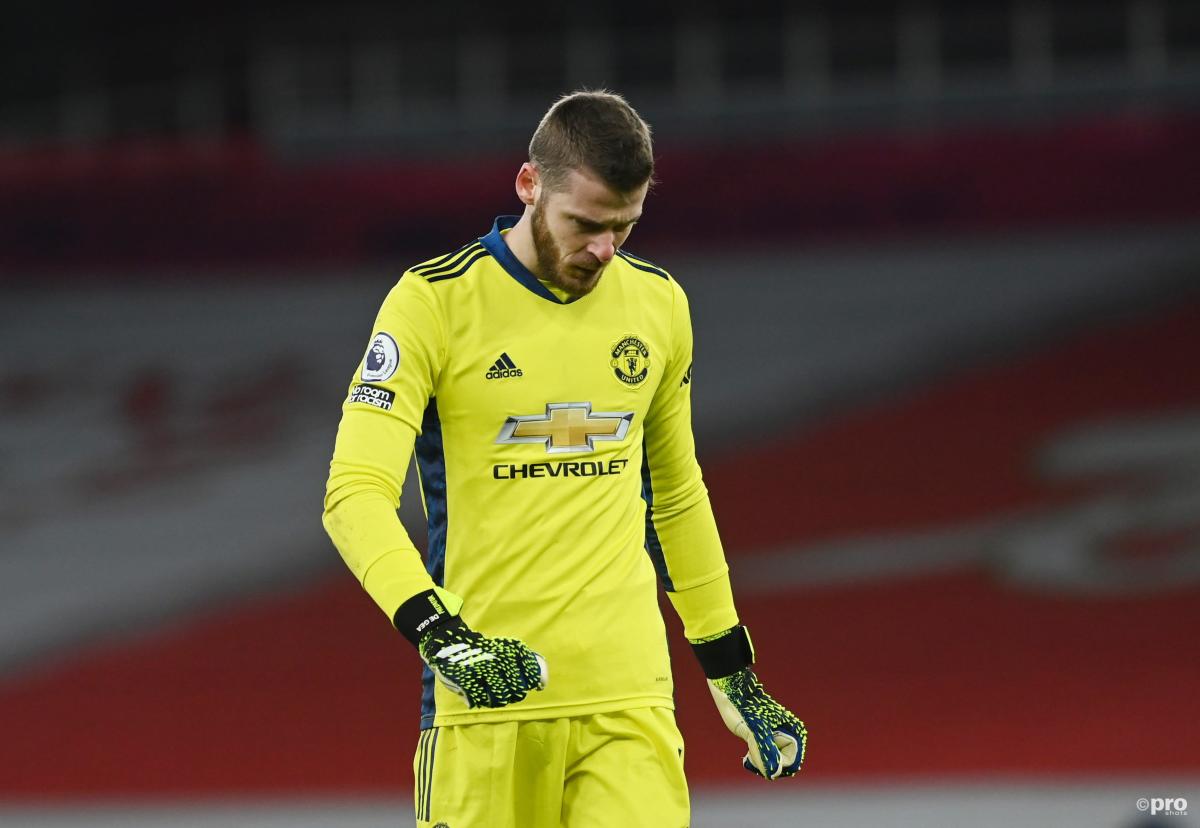 Gary Neville has hit out at struggling goalkeeper David de Gea and says that Manchester United must sign a new shot-stopper if they want to win the Premier League.
De Gea was once considered one of the best goalkeepers in the world but he has suffered an alarming drop in form over recent seasons.
This campaign his performances have also been questioned and he was at fault for two goals during Man United's 3-3 draw with Everton last week.
That result means Man Utd now find themselves eight points behind league leaders Manchester City and Neville believes that Ole Gunnar Solskjaer's men have no chance of winning the title while De Gea is their No.1.
"Your goalkeeper, to win a league, has got to be exceptional," Neville told Webby & O'Neill.
"I said three or four years ago, Jurgen Klopp took me on publicly, but you're not going to win a league with [Loris] Karius and [Simon] Mignolet.
"That's not to say they're not good goalkeepers, or decent goalkeepers, but all title-winning teams usually have great goalkeepers, or goalkeepers that have had a great season.
"Ederson is a great goalkeeper, Petr Cech, [Peter] Schmeichel, [Edwin] Van der Sar, even Kasper Schmeichel for Leicester, David Seaman, Alisson, you've got to have a great goalkeeper.
"We have to start asking questions about David de Gea. The mistakes are coming more regularly now and they cost points.
"The game-winning saves are coming less, the one-on-one saves are coming less. I think that has to be a question that Ole [Gunnar Solskjaer] has to answer.
"Then there's the question of Henderson, are we saying that Henderson is going to be the number one for Manchester United?
"What I would say is if Pep Guardiola or Klopp came into Man Utd in six months' time, they'd bring a new goalkeeper in.
"That might be tough on Henderson, but to chance it – do you gamble with winning the league? That's the first question, is the 'keeper right? That's number one, deal with the 'keeper situation.
"Your goalkeeper, to win a league, has got to be exceptional."
Man Utd are next in action on Sunday afternoon against West Brom, with De Gea named in the starting XI.