Lampard, Howe, and the contenders to replace Neil Lennon as Celtic manager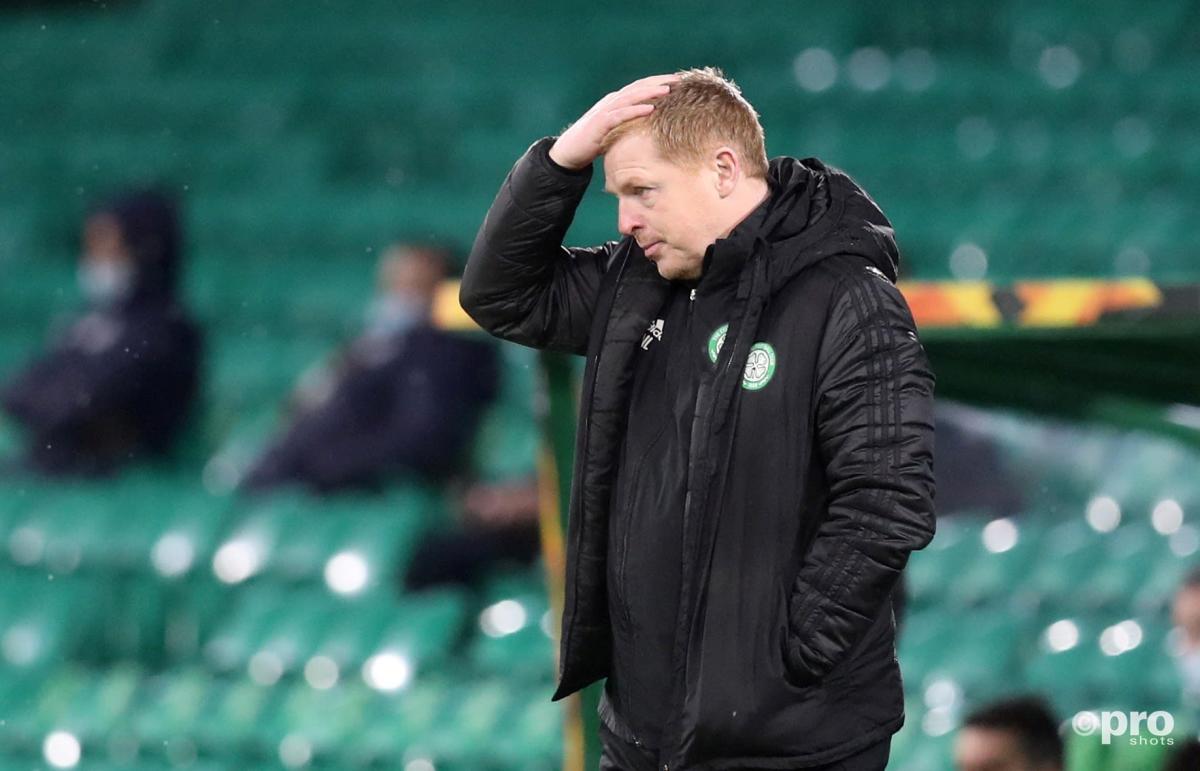 This week Neil Lennon resigned as the manager of Celtic following a season that has seen the nine-in-a-row Scottish champions fall 18 points adrift of arch rivals Rangers in the Premiership.
The Hoops were going for an unprecedented 10th title in a row in 2020/21, but under Lennon they failed to take advantage of the opportunity to make history, with Rangers now only a few wins away from winning the league.
For the vast majority of Celtic fans, Lennon's resignation had been a long time coming, with the general feeling among the supporters that the decision from the Irishman came too little, too late, and that the call should have been taken out of his hands a long, long time before now.
With the Glasgow giants now in need of a major squad rebuild, the new manager will have their work cut out to show the door to players who don't want to be there, and bring in enough quality to wrestle the title back from champions-elect Rangers.
Who is on Celtic's managerial shortlist?
Frank Lampard
Now that Lennon has left, the speculation surrounding the hotseat at Celtic Park has intensified.
On the day it was announced, former Celtic defender Mark Wilson described ex-Chelsea boss Frank Lampard as an "interesting option" for the club.
Prior to his appointment at Chelsea which ultimately ended with him being sacked after a dramatic drop down the table, Lampard developed a reputation for being a solid young manager from his time with Derby.
There are definite echoes to what happened to Brendan Rodgers at Liverpool, as the job was perhaps too big for Rodgers when he was appointed. Thereafter, he went to Celtic, rebuilt his reputation and brought the club huge success, before eventually returning to England with Leicester.
Rodgers is now viewed as one of the best managers in the Premier League.
There's also the small matter of Lampard's former international team-mate and club rival Steven Gerrard currently about to win the league with Rangers.
The prospect of locking horns with Gerrard within the Glasgow goldfish bowl might be one that appeals to Lampard, especially if he looks at the example of Rodgers to rebuild his reputation within the game.
Verdict: Unlikely
Rafa Benitez
When Rafa Benitez left Newcastle he was reportedly considered by Celtic as a potential future manager, but the Spaniard's move to China scuppered pretty much any hope that he could make his way to Glasgow.
In the Chinese Super League with Dalian, he was earning a reported  €13 million euros per season.
The former Liverpool and Chelsea boss would have to take an enormous salary cut to even entertain the idea of coming to Scotland.
Verdict: Highly unlikely
Eddie Howe
One of the favourites for the job remains former Bournemouth manager Eddie Howe, who has been out of work since leaving the Cherries by mutual agreement following their relegation to the Championship.
Before his status in the game declined a bit, he was tipped to be a future England manager due to his modern vision of how the football is played and the job he had previously done win Bournemouth to initially bring them to the Premier League.
Whenever a Championship manager loses his job, Howe is one of the first names to be shortlisted as a potential replacement.
However, he has already paid his dues in the second tier and would likely be open to something different.
Again, Rodgers can give him hope that he can return to England one day after a successful spell in the Scottish Premiership.
Verdict: Likely
Steve Clarke
Steve Clarke recently guided Scotland to their first major international tournament since 1998, and so has seen his stock rise in the country even more following the excellent job he did with Kilmarnock.
He will, then, manage the national team in the European Championships this summer and will no doubt be preparing for the tournament already.
Celtic, however, need somebody in right away, not for the current season which is lost, but for their preparations for the Champions League qualifiers which come early for teams in Scotland.
There is simply no way that Clarke could do both jobs, and after making history with in the national set-up, would he really want to give up the opportunity to manage in a major tournament?
Verdict: Unlikely
Roberto Martinez
Roberto Martinez is an unlikely one for the role, too, and for the same reason as Clarke as he will also manage a team at the Euros, leaving no time to take over as Celtic boss before the start of next season.
It is up to Celtic whether they would want to wait for either Clarke or Martinez and leave new caretaker boss John Kennedy in charge for Champions League qualifiers, but having missed out on the group stage two seasons in a row, the club hierarchy are risking further tens of millions by not preparing for the vital fixtures sooner.
If they are willing to wait for Martinez, it could prove to be an appealing position for the Spaniard as his wife is actually from the town of Motherwell just a few miles from Celtic Park.
Verdict: Unlikely