'I thought we'd seen the last of him' – Neville astonished Kepa was given another Chelsea chance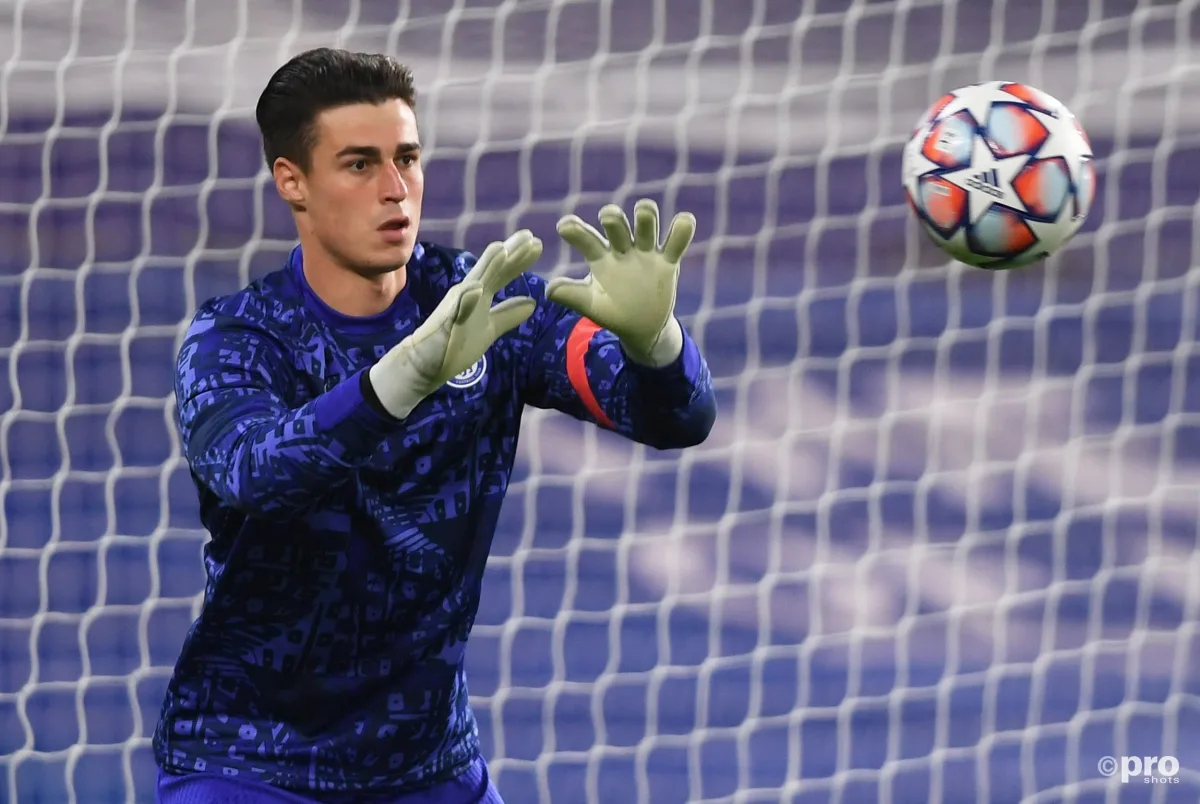 Kepa Arrizabalaga's recall for Chelsea has come as a shock to Manchester United defender Gary Neville, who thought the Spaniard would be gone for good at Stamford Bridge.
Kepa lost his place in the Blues side to Edouard Mendy earlier this season when Frank Lampard was in charge and prior to Monday's clash with Newcastle had not started a Premier League match since October.
Neville admits that he thought the keeper was destined for the scrapheap. Indeed, Lampard had hinted that Kepa might have been offloaded in January.
"I thought we'd seen the last of him. I think that since Thomas Tuchel came in has restricted shots on his goal. And I think he'll need to do that with Kepa in goal, particularly when we've seen his form in previous games," he told Sky Sports.
"But managers when they come in, particularly top managers, they believe they can improve players. He maybe believes he can get a tune out of Kepa.
"I have to say that he looked well short of what a top goalkeeper would be. I thought he would be replaced and gone forever."
Neville believes that Tuchel could be under pressure from the club to turn around the fortunes of Kepa, who was the world's most expensive goalkeeper when he arrived from Athletic Club in 2018 for £71.6 million.
Asked about the 26-year-old's recall, he said: "I think there are a number of things. I think the club will say: 'We want you to get the best out of this player we paid a fortune for.' Secondly, he's giving everyone a chance. And thirdly is probably the arrogance of a new manager thinking they can improve everyone and that the last manager couldn't get the best out of him.
"I'd be surprised if we see Kepa turn around his fortunes. He looked not what I think a goalkeeper should be: dominant in every single area, dominant in his box, dominant with his presence – and he's just not."
Kepa has played 102 times for Chelsea in all competitions, but despite arriving with a big reputation is surely on his last chance with the Stamford Bridge side.