Former Man Utd star on why Rashford will never be as prolific as Cavani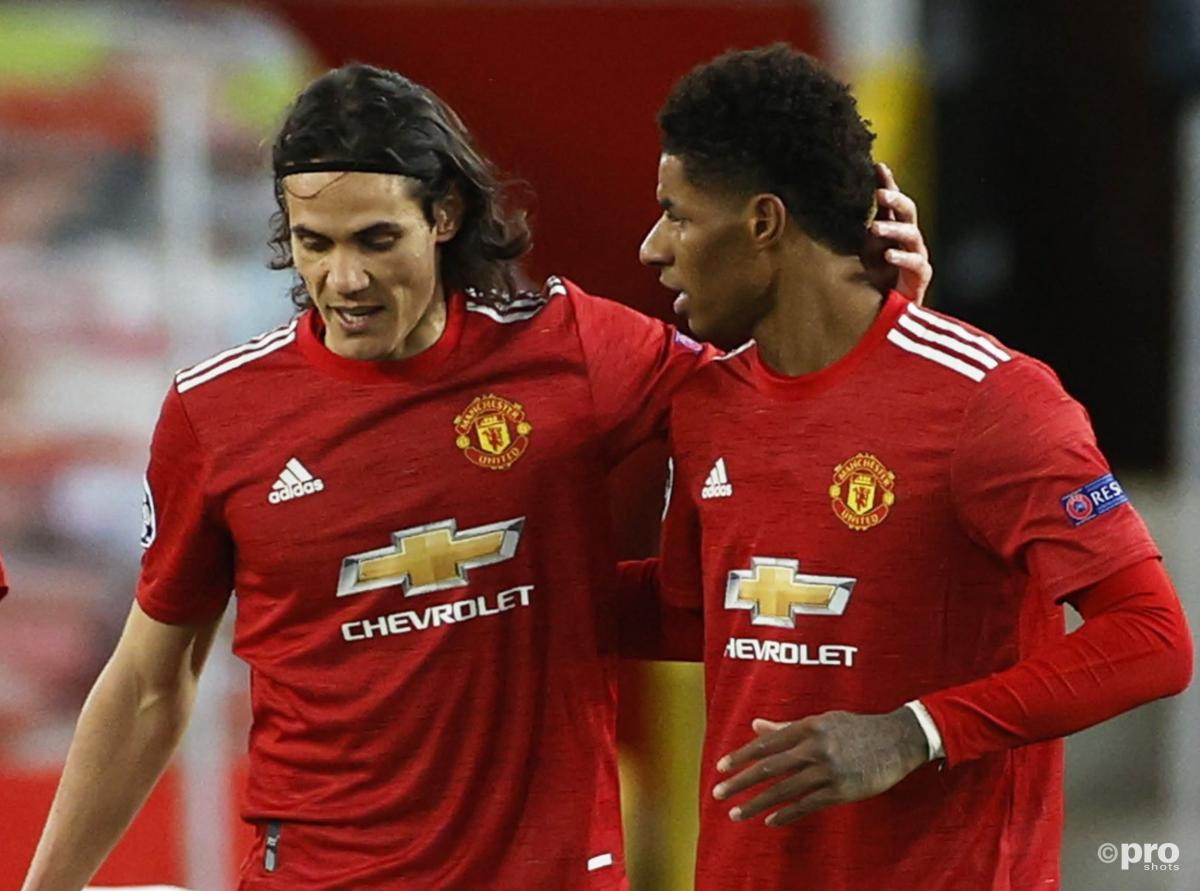 Former Man Utd striker Andy Cole insists Marcus Rashford will never be able to emulate the goalscoring exploits of Edinson Cavani as he lacks the Uruguayan's predatory instincts in front of goal.
Rashford has scored eight goals in 21 starts for the Red Devils this season for a goals-to-minutes ratio of one goal every 232 minutes, while Cavani has six in seven starts for a ratio of a goal once every 125 minutes.
Despite playing much less football in the Premier League this season, Cavani is just two goals behind Rashford, and scored again at the weekend as Man Utd drew 3-3 at home to Everton.
The England forward, meanwhile, has scored just two in his last 11 games in all competitions.
Cole, who was a prolific goalscorer himself with Newcastle and Man Utd, doesn't believe Rashford has the clinical nature of someone like Cavani.
"Marcus is not going to be a clinical centre-forward like a Cavani," Cole explained to talkSPORT.
"Marcus will nick himself a certain amount of goals season in, season out, but he won't be that individual you're looking for to score 20/25 goals.
"I don't think Marcus has got that clinical side in him.
Cavani v Rashford
| 2020/21 Stats | Cavani | Rasford |
| --- | --- | --- |
| Starts | 7 | 21 |
| Goals | 6 | 8 |
| Assists | 2 | 6 |
| Shots On Target P90 | 2.9 | 2.5 |
| Touches In Box P90 | 5.3 | 5.6 |
Premier League, via FootballCritic
"If you look at what Man United have now with Cavani; you know what you're going to get [with him], it's as simple as that."
During the coverage for Man Utd's draw with Everton, Sky Sports pundit Gary Neville waxed lyrical about Cavani when comparing him to Rashford, saying his movement is another thing that separates him from the other forwards at Old Trafford.
"I have to say he's been a revelation," Neville admitted.
"His attitude, which is the only real question about him because his quality is fantastic, is spot on.
"His out of possession work is far better than Martial, Rashford and Greenwood.
"They've got a lot to learn those young players in terms of how he operates when Manchester United haven't got the ball and I think ultimately, those young three I've named, haven't grabbed that No.9 spot.
"He's come in, off the bench to start with, then you see his movement when he's started playing, they look more physical up front when he's there and he's done brilliantly for United in this last month or so."