Arsenal criticised for taking 'unnecessary' Willian risk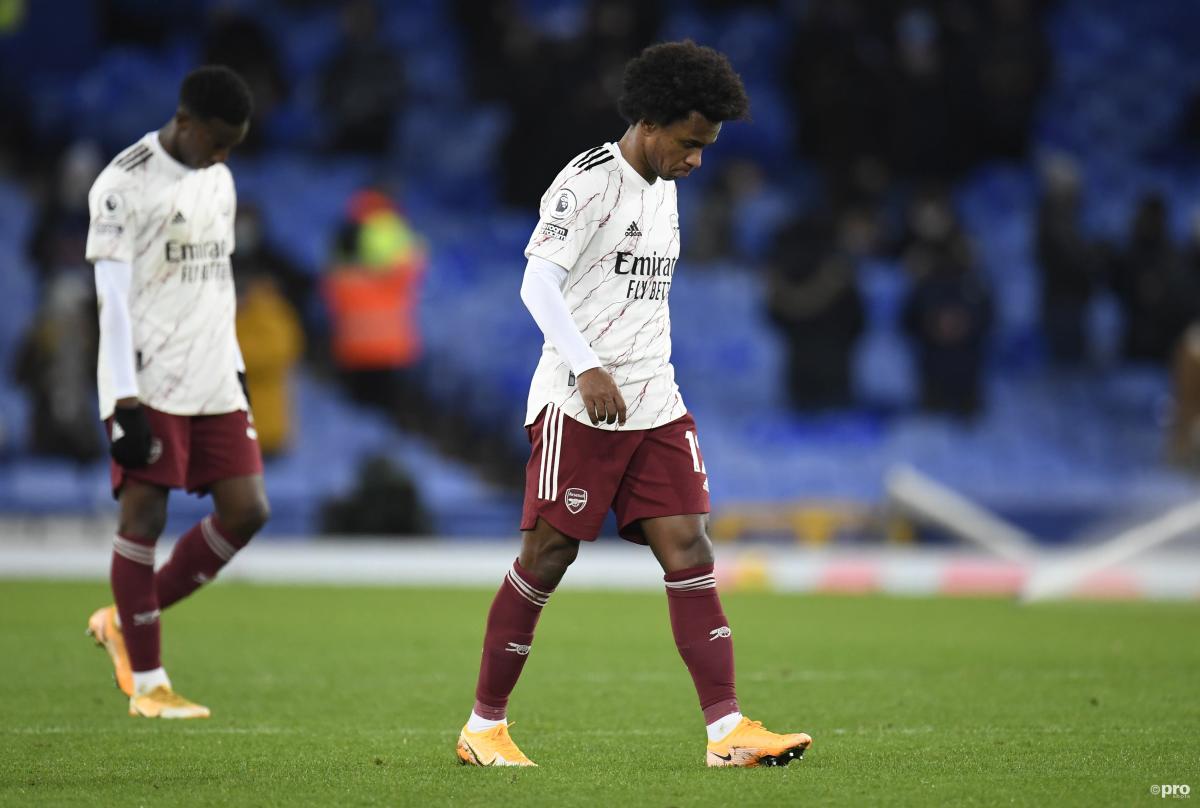 Arsenal have been slammed for taking an "unnecessary" risk over signing Willian to a three-year deal.
Gunners legend Winterburn, who won the Premier League with the club back in 1998, was optimistic about the addition of the Chelsea star on a free transfer but says that it is a deal that simply has not worked.
Willian has played 24 times for Arsenal to date but only has three assists to his credit. He has not scored.
Talking to Goal, Winterburn said: "Willian has underperformed in an Arsenal shirt so far.
"You can't hide away from the fact that most of the supporters expected a lot more than what we've seen so far.
"There's no doubt in my mind the ability he has, especially watching him play at Chelsea, but he hasn't delivered that for Arsenal.
"The problem that he has now is with the emergence of some of the young players, it's looking like his chances are going to be limited because the younger players are the players that Mikel Arteta simply cannot leave out of the team.
"Initially, I thought Willian was a good signing, I did also worry that I didn't want it to interfere with the progression of some of the younger players, but also that experience from a player Willian, can help guide the younger players. Willian is simply not performing at the same level for Arsenal as he was for Chelsea.
"At this moment in time, you'd have to say that giving him a three-year contract was unnecessary, but if we offered him a one-year contract, then I don't think he would've joined Arsenal.
"I understand the logistics of what the club was trying to achieve when they brought him in at that period of time. However, given the way the club has developed this season with their younger players, I'm sure the club will look back and think it was a transfer they didn't need to make."
Willian is yet to score and has assisted just three in 24 appearances for Arsenal this season; a poor return for someone with such vast experience of the Premier League, especially considering how well Bukayo Saka and Emile Smith-Rowe have played this campaign.
Willian never hit double digits for Premier League goals for Chelsea, and his downturn of form at Arsenal suggests the club's recruitment needs drastic improvement.