Why Gareth Bale's loan to Tottenham hasn't worked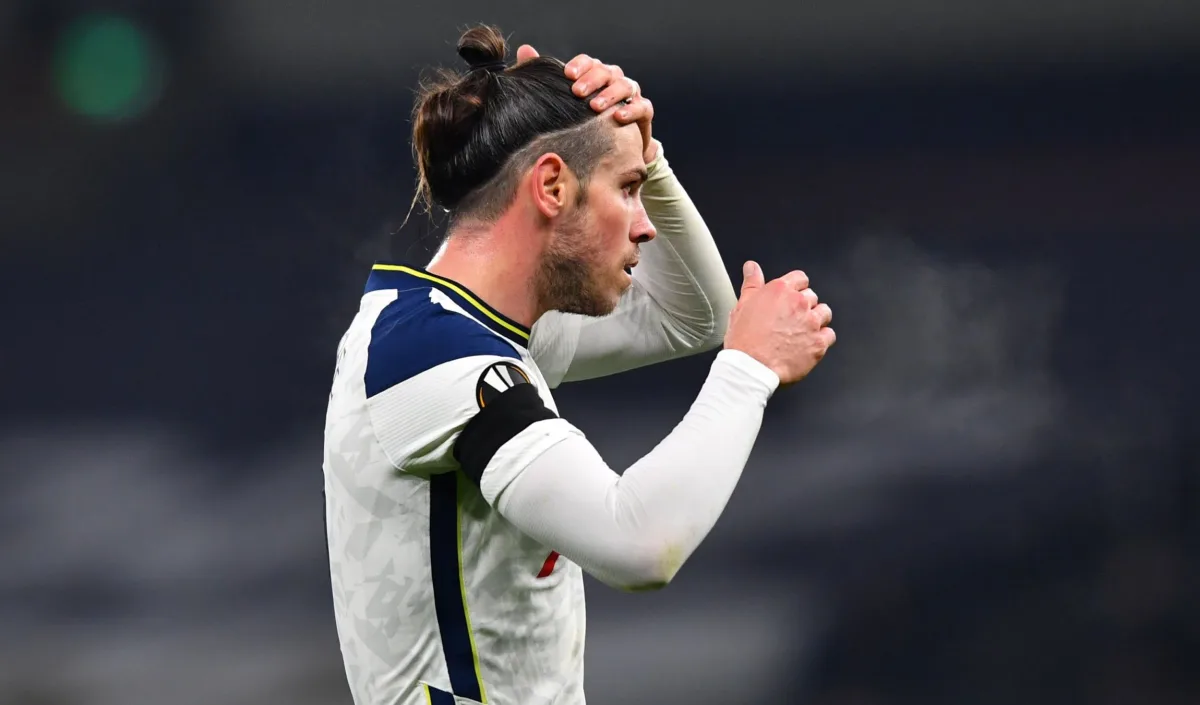 Gareth Bale's sensational return to Tottenham this summer was meant to be a statement of intent from the club, signing one of the world's best players of the last decade to boost their Premier League challenge credentials.
The return of the prodigal son.
But, it hasn't worked out that way.
| 2020/21 Statistics | Value |
| --- | --- |
| Starts | 8 |
| Goals | 3 |
| Assists | 1 |
| Shots P90 | 3.9 |
| Dribbles P90 | 2.3 |
| Crosses P90 | 2.6 |
Via FootballCritic
When looking at Bale's performances, it would be slightly hyperbolic to call his return a disaster. However, when looking at Tottenham's financial outlay on the deal, reporting picking up around £220,000 per week of Bale's £600,000 per week wages at Real Madrid, combined with a reported £9m loan fee, then it certainly could be viewed as a disaster.
Due to how much Bale has been utilised by manager Jose Mourinho, there is a distinct feeling that the Portuguese boss probably didn't want to sign the superstar Welshman in the first place.
A permanent deal has, of course, been mentioned, and had been mentioned as soon as the loan was completed, but now the Times are reporting that Spurs have no intention of completing a deal for Bale this summer.
Therefore, a return to Real Madrid to once again be on the periphery of the side seems likely.
How has Bale actually played?
As you can see from the above, Bale is averaging a goal contribution via a goal scored himself or an assist once every two starts, which definitely isn't terrible.
His last goal for the club came in a low profile League Cup match versus Stoke, and although it was the opening goal, Tottenham would go on to win 3-1 relatively comfortably – and be eliminated from the competition in a later round anyway.
Overall, he has scored one Premier League goal, one League Cup goal, and one Europa League goal since his return.
His only Premier League goal of the season was a vital one, as he came off the bench to score the winner in a 2-1 victory against Brighton back at the start of November.
In his first half-season back with the club, Bale has played just 624 minutes of football.
As well as a lack of form, Bale's recent career has been ravaged by injuries and unfortunately he has suffered from a few at Spurs, too, which has hampered any hope to gain momentum in his performances.
He was injured for 37 days due to a knee problem from September into October, and has only recently recovered from a calf issue which saw him absent for 16 days.
Furthermore, there are suggestions that Bale and Mourinho simply aren't a good fit, with the player's maverick dribbles and tendency to play a free role not in keeping with his Portuguese manager's pragmatic style.
Yes, Harry Kane and Heung-min Son are flair players, too, but also work their socks off in the final third, with their relentless pressing and work further back.
Unless Mourinho gives Bale much more game time in the second half of the campaign, and the Welshman takes advantage to power Spurs to a potential meaningful title challenge, then a return to the shadows at the Santiago Bernabeu is in his immediate future.