Odegaard faces fight to usurp Smith Rowe for Arsenal place, says Ray Parlour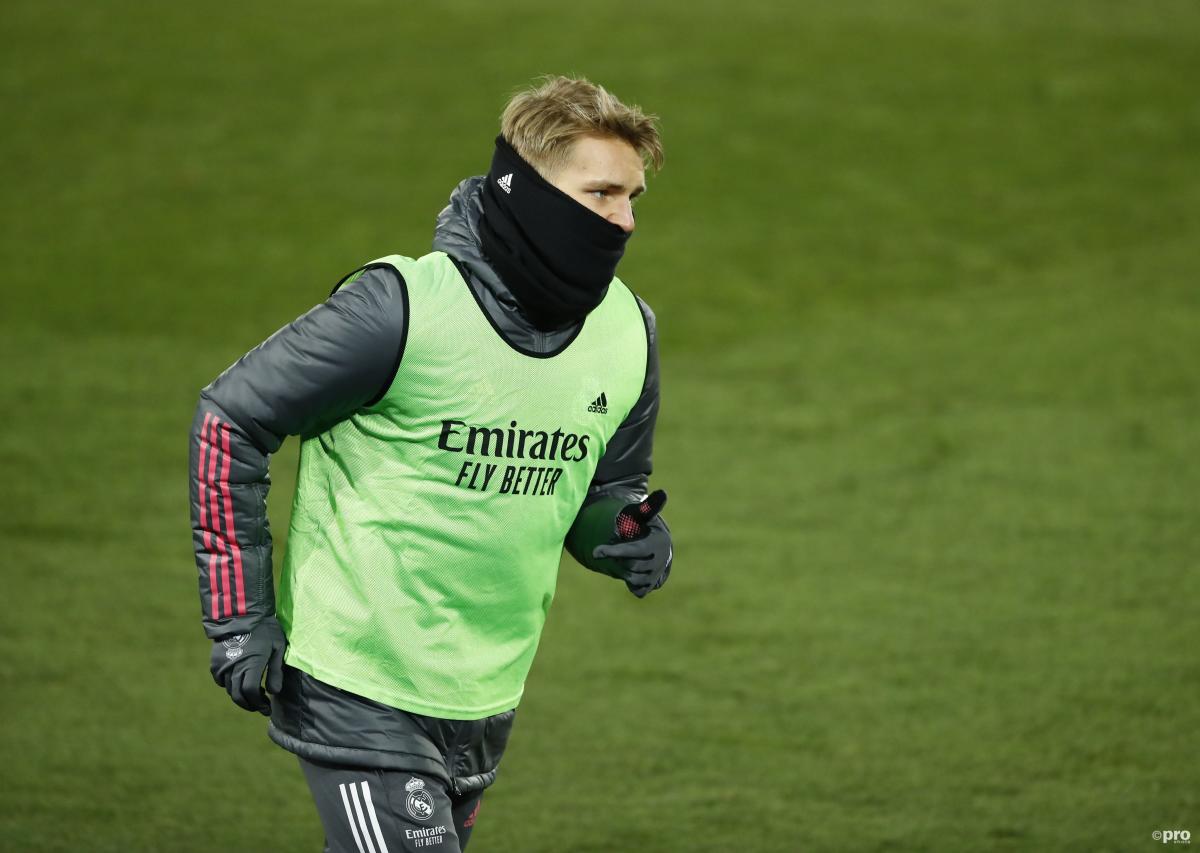 Former Arsenal midfielder Ray Parlour believes the club signing Martin Odegaard from Real Madrid is a good piece of business, but reckons the Norwegian faces a fight to usurp the in-form Emile Smith Rowe for a place in the starting line-up.
Odegaard impressed on loan at Real Sociedad last season in which he enjoyed probably the best season of his senior career, emerging as one of the best players of the campaign in La Liga.
At the request of Real Madrid head coach Zinedine Zidane, his two-year loan was cut short at the midway point, with him returning to the Santiago Bernabeu for the start of the 2020/21 campaign.
However, despite starting the first two games of the season, he fell out of favour with Zidane, and has subsequently been allowed to leave on loan to the Emirates.
While Odegaard has been fighting just for minutes in the Spanish capital, Smith Rowe has emerged on to the scene at Arsenal, his place in the team coinciding with an extreme upturn in form for the Gunners.
With the Norwegian arriving, some pundits suggested that could mean Smith Rowe's development being hampered, but Parlour thinks it is Odegaard who will have to prove himself ahead of Smith Rowe and not the other way around.
"I imagine he's looking at him as a No.10," Parlour explained to talkSPORT, in reference to Mikel Arteta.
Odegaard: Snapshot
"Smith Rowe is well in front of him at the moment because he is playing so well, but it's another option from the bench.
"Sixteen years old, signing for Real Madrid, the next [Lionel] Messi, there has been a lot of pressure on the young man. 'He's gone out last year on loan and played really well. I think Mikel Arteta has looked at that and thought we can nurture him a little bit more, improve him a bit more."
Parlour is of the opinion that Arsenal will try and make the loan deal for Odegaard permanent in the summer if the 22-year-old shows enough promise in his short spell at the Emirates.
"They have got some good youngsters, Arsenal. You look at [Bukayo] Saka, Smith Rowe, [Gabriel] Martinelli – that is the future for Arsenal," he said.
"If he does well when he gets his opportunity then I'm sure at the end of the season they are trying to get a deal done with Real Madrid to sign him. 'He could be another good youngster going forward."
Odegaard is in line to make his debut for Arsenal this weekend in a huge Premier League clash against rivals Man Utd.