Fernandes on Van de Beek: If I was him I wouldn't be happy with Man Utd role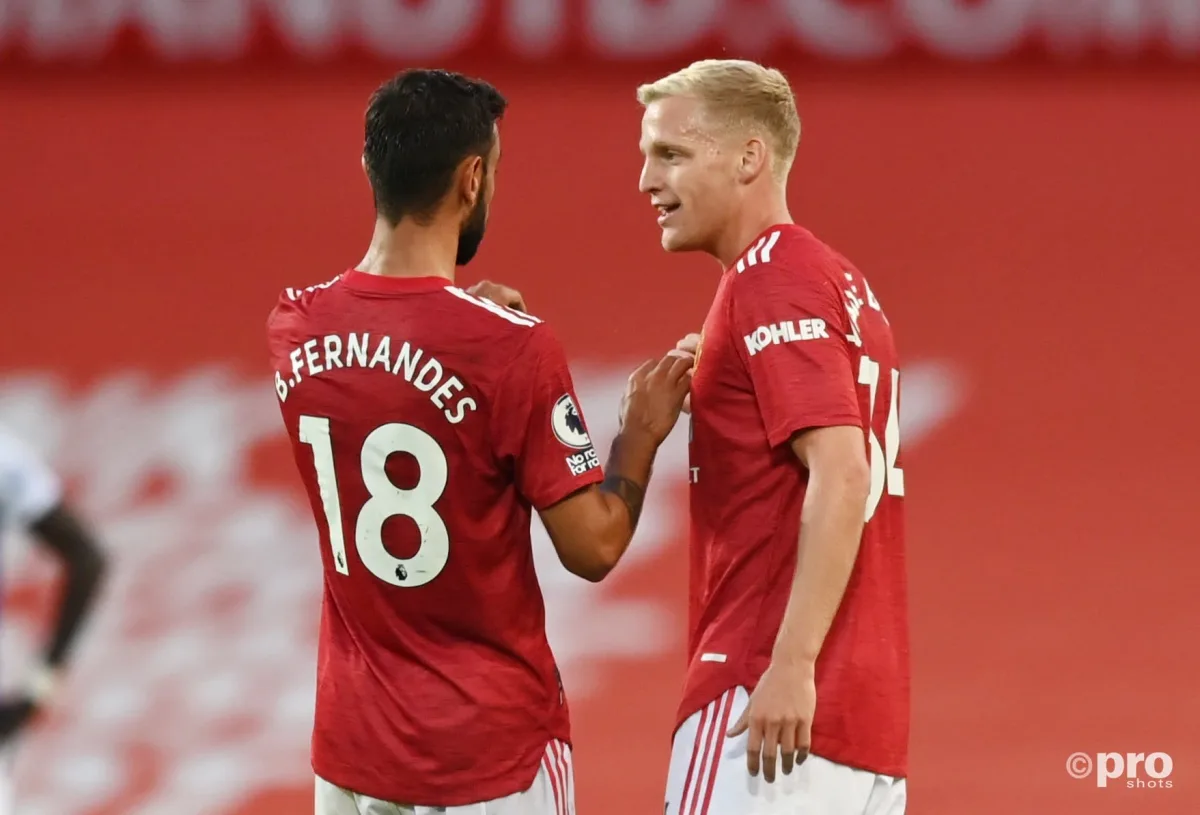 Bruno Fernandes has admitted that, if he was getting the amount of playing time that team-mate Donny van de Beek is being awarded, he wouldn't be happy at Man Utd.
Van de Beek arrived at Old Trafford as Man Utd's marquee summer signing from Ajax, but has failed to make an impact with the Red Devils due to a lack of form and a lack of opportunities.
He has started just two Premier League games in 2020/21 and 10 games in all competitions.
Van de Beek was awarded a rare start in the FA Cup on Sunday as Man Utd defeated Liverpool, but he was replaced after 66 minutes before the winning goal was scored by the man who came on for him – Fernandes.
Fernandes has, however, defended his team-mate, even if the Dutchman should be unhappy about how often he is playing.
"I wouldn't say that Donny is happy," the former Sporting CP man said after the Liverpool win.
"Of course, he wants to play more, but he gets about his job in the right manner.
"We are doing well and have got players who are playing really well in his position."
The Portuguese attacking midfielder believes Van de Beek can play an important part in Man Utd's success going forward as it is important for the club to utilise their squad.
"We have a really good squad and we have options. If you look at the bench and the first XI today and the ones at home we have a really good squad, it will not be a problem if we change the team or someone is tired because we have really good players," Fernandes told MUTV.
"Donny did a great game, playing in the position I play watching him he moves really good, he played really well. It's important for us.
"If I was in the position of Donny I would not be happy at all but the most important is doing what he does today, coming in and helping the team."
Manager Ole Gunnar Solskjaer has previously defended Van de Beek, too, stating his belief the former Ajax man will come good in the Premier League.