Barcelona transfer news: I hope Eric Garcia doesn't go, Guardiola admits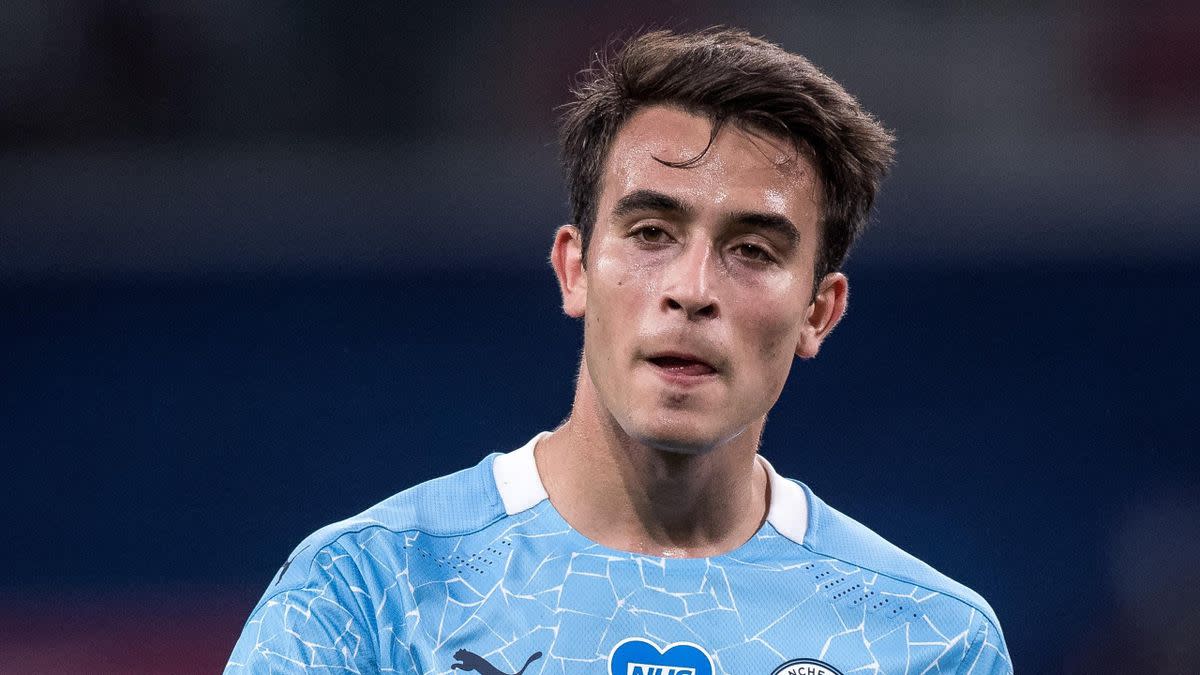 Manchester City manager Pep Guardiola has confessed that he does not want to see Eric Garcia leave the club to join Barcelona this month.
Garcia is out of contract at the end of the season and is being linked with a possible move to the Catalan club. Barcelona's difficult financial position means a deal is complicated, however.
Guardiola has not readily called upon the 20-year-old this season. Indeed, Garcia has made only seven appearances for the club this season, playing less than 500 minutes.
"I hope he doesn't go, although maybe Barcelona know better than me. I don't know what's going to happen but maybe it's going to happen," the former Barca and Bayern Munich boss admitted.
One of the reasons that many managers are seeking to retain fringe players such as Garcia this month is the threat of coronavirus hitting their squad.
With the situation in England especially complicated at the moment, footballers have been urged not to hug each other during goal celebrations.
"The situation in the United Kingdom is not the fault of the players," Guardiola said.
"Footballers, let's not put the responsibility on them. From day one we have followed the government's recommendations. We know the difficult situation here and we will do everything to follow the rules. When someone breaks them, it is not good. I hope we score many goals, although we will be careful not to hug each other."
Manchester City, who are unlikely to do significant business over the January window, have climbed to third in the Premier League standings.
Guardiola's side will play host to Crystal Palace on Sunday as they attempt to stay within touching distance of leaders Manchester United.
Garcia may be unlikely to play, but with Barcelona's presidential election potentially being postponed from 24th January until later in the month, he is liable to be a factor in Guardiola's thinking for the game.