'Like Alisson!' – Carragher calls ex-Arsenal star Martinez one of the great Premier League signings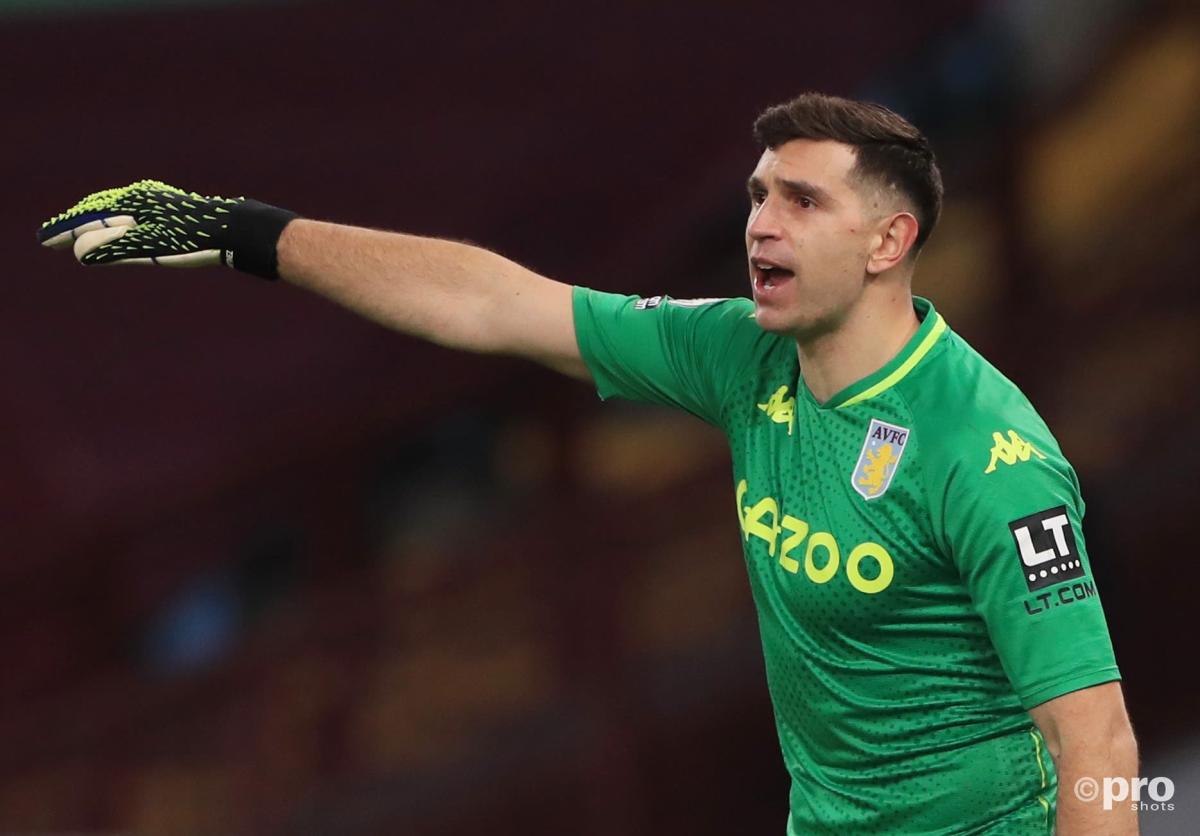 Aston Villa bringing in Emiliano Martinez from Arsenal should go down as one of the best Premier League signings this season, according to Jamie Carragher.
Villa are pushing for a European place, a remarkable turnaround after only just avoiding relegation from the Premier League last season.
Their fine campaign continued with a 1-0 win at Southampton on Saturday.
Villa captain Jack Grealish has won plaudits for his remarkable campaign which looks certain to earn him a huge summer transfer.
And Grealish set up the winning goal for Ross Barkley.
But after the win over Southampton, Carragher, who was on punditry duties for the game, singled out goalkeeper Martinez for praise.
The 28-year-old made a series of pivotal stops to keep his 10th clean sheet in only 19 league games this season.
Martinez also impressed for Arsenal last season.
But the Gunners opted to accept a fee from Villa that could rise to £20 million due to the presence of Bernd Leno.
'Martinez impact like Alisson and Ederson'
Carragher compared the impact of Martinez to that of Alisson at his former team Liverpool and Manchester City keeper Ederson.
They were both deals which solved problem positions at those major clubs.
"We can talk about these being [missed] Southampton chances but for me it is about the goalkeeper," Carragher said about Martinez to Sky Sports.
"I think he really is one of the signings of the season.
"I just feel like Villa are almost a completely different team [with him] this season.
"Villa had four goalkeepers play for them last season.
"This fella has come in on the back of a great end to last season with Arsenal, but obviously they have got Leno there as well.
"I just think – I wouldn't say he's completely changed the club – but we talk about teams going on to win the league needing [to have] great goalkeepers.
"If you think of the effect Alisson has had at Liverpool and Ederson had at Manchester City, he is having a similar effect.
"[Martinez] is not going to take Villa to the title.
"But look at how well they are doing and where they are in the league compared to last season.
"It just shows how important a goalkeeper is."