How close did Bernardo Silva come to leaving Man City?
If Bernardo Silva's current form continues until the end of the campaign, he will certainly be in with a shout of winning the Premier League Player of the Season award.
The Manchester City attacking midfielder has been sensational in recent weeks for the defending Premier League champions.
Overall he has scored seven goals in 14 matches for City, with three of those coming in the last two matches in the league.
He scored two against Watford and what proved to be the winner against Aston Villa.
The strike against Villa was glorious - a side-footed volley into the roof of the net from near the edge of the box.
But, there was a real chance during the summer that Silva could actually leave Man City, as the club were keen to raise funds for the purchase of Jack Grealish as well as their attempts to sign Harry Kane which proved unsuccessful.
WHO ARE THE MOST VALUABLE PLAYERS IN FOOTBALL?
Following a game against Chelsea earlier in the season, Pep Guardiola suggested Silva could leave and hailed him as one of the best players in the world.
"He's so intuitive - it's not his role as a holding midfielder but he knows exactly how to play it and how to anticipate what is going to happen, with the ball or without the ball," the Man City boss said.
"All I want is for Bernardo to be happy, here or anywhere. All I want is his happiness because he's a guy that deserves the best.
"If, at the end, he wants to leave and decides [to go] the only thing I can say is that the guy or the club that gets Bernardo is going to take one of the best players in the world."
Who wanted to sign Bernardo Silva?
The main suitors for Silva in the summer were Arsenal and Atletico Madrid.
Arsenal were considered the favourites to sign Silva, with manager Mikel Arteta a big fan of the player.
The pair worked together at Man City when Arteta was assistant manager to Guardiola and they are understood to enjoy a good relationship.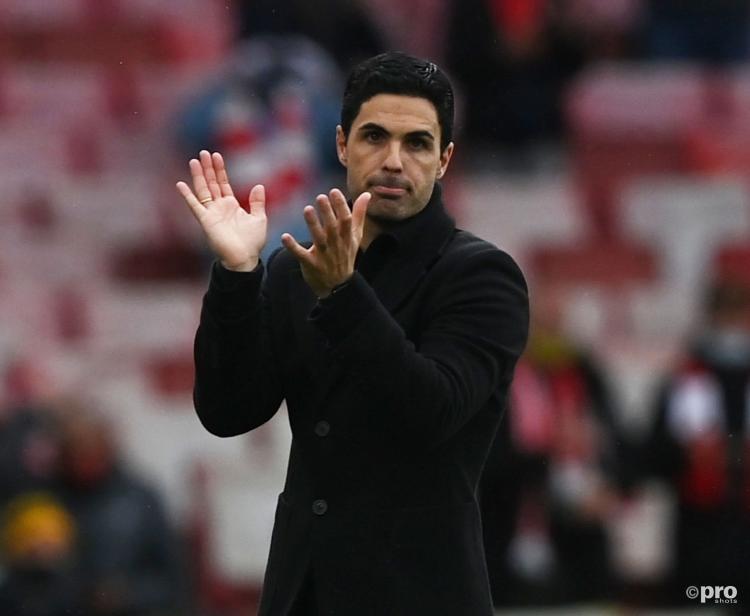 Ultimately, Silva wasn't interested in the move as it was his wish to continue playing in the Champions League.
Arsenal eventually signed Martin Odegaard instead.
As for Atletico Madrid, they actually opened negotiations with Man City over the transfer of Silva.
The Spanish outfit tabled a bid of €45 million which, according to Mundo Deportivo, was the maximum they were prepared to offer.
Man City were holding out for a fee of around €70m and when it was discovered that the two clubs were far apart in their valuation of the player, the talks fell apart.