Arsenal need to quickly forget Vlahovic and sign Calvert-Lewin in January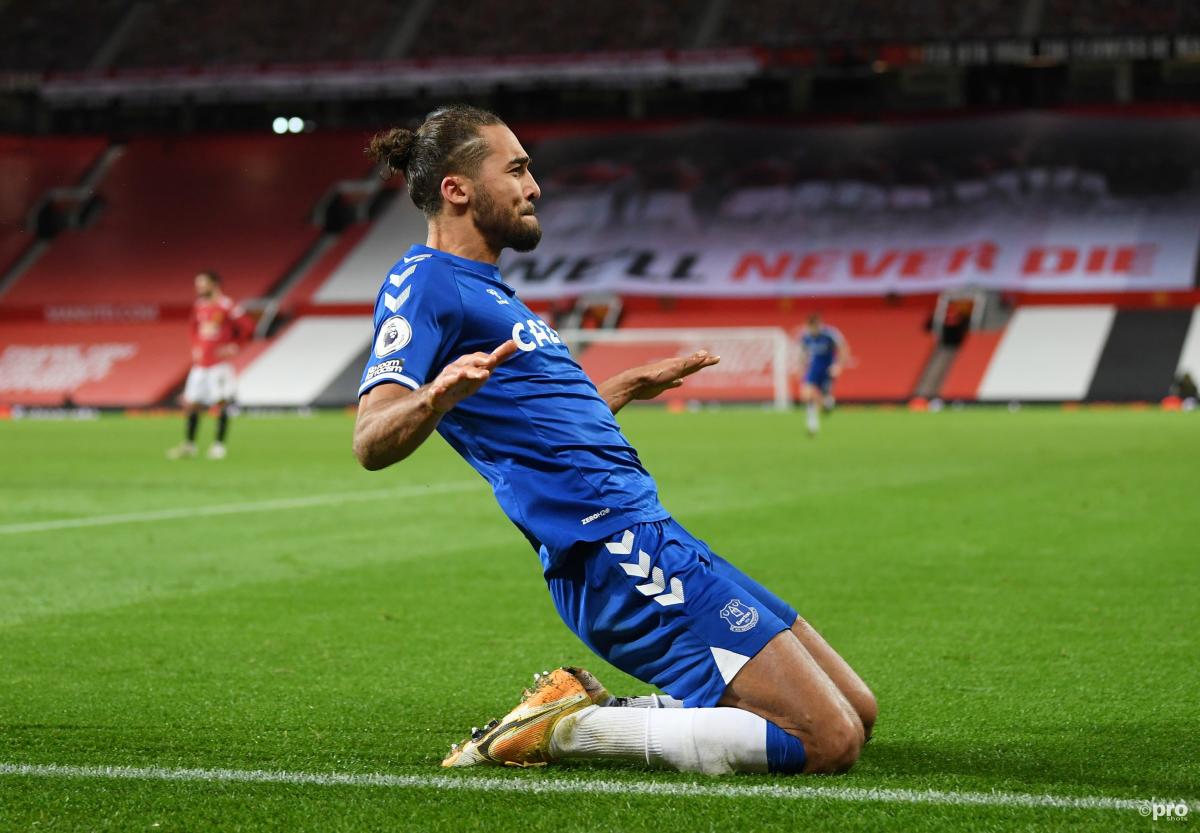 It seems all but certain that Arsenal have finally lost the race to sign Fiorentina striker Dusan Vlahovic in the January transfer window.
According to numerous reports in Italy, the Serbian striker will now complete a €75 million move to Juventus in the summer, with both clubs agreeing a deal this month.
Although the London club were reportedly prepared to pay the striker's high price tag, the Serbian striker apparently turned down all offers to make the move to the Premier League club.
As such, Mikel Arteta & Co. will have to go back to the drawing board in a bid to find a new No.9 before the January transfer window draws to a close.
One such striker that has been heavily linked with a move to Arsenal is none other than Everton striker Dominc Calvert-Lewin.
But would Calvert-Lewin be a smart signing for Arsenal? Could he really replace Lacazette's goals? And how much would he cost?
How good is Calvert-Lewin at scoring goals?
First and foremost, Arsenal fans will want to know whether Calvert-Lewin can put the ball in the back of the net in the Premier League on a more regular basis than Alxeandre Lacazette. And according to the stats, they should be able to rest assured on that point.
Calvert-Lewin's goals per 90 in the Premier League
| | |
| --- | --- |
| Season | Goals per 90 |
| 2016/17 | 0.26 |
| 2017/18 | 0.19 |
| 2018/19 | 0.30 |
| 2019/20 | 0.44 |
| 2020/21 | 0.51 |
| 2021/22 | 0.62 |
Although the English striker's overall record in the Premier League stands at just 0.39 goals per 90 minutes, which is lower than Lacazette's 0.52 per 90 since joining Arsenal, the young striker is certainly improving with each passing season.
As the table above shows, aside from his first two seasons in the English top flight, Calvert-Lewin's goal scoring has improved year on year, with an extremely impressive 0.51 goals per 90 for Everton last season.
Of course, the player's 0.62 goals per 90 this season is simply down to a lack of game time and some opportune goals, but there's every reason to suggest Calvert-Lewin will continue improving as he reaches his peak. And that should be very encouraging for Arsenal fans.
How much would Calvert-Lewin cost?
While no fees have been reported as of yet, the Everton striker certainly won't come cheap if Arsenal are serious about signing him.
At this moment in time, Calvert-Lewin is valued at €35 million due to the fact that he is an established Premier League striker, on a contract until 2025 and just 24 years of age.
As such, Arsenal would likely need to hand over the best part of €50m if they hope to sign the player in January or next summer.