Who is Ianis Stoica? The Romanian forward wanted by Arsenal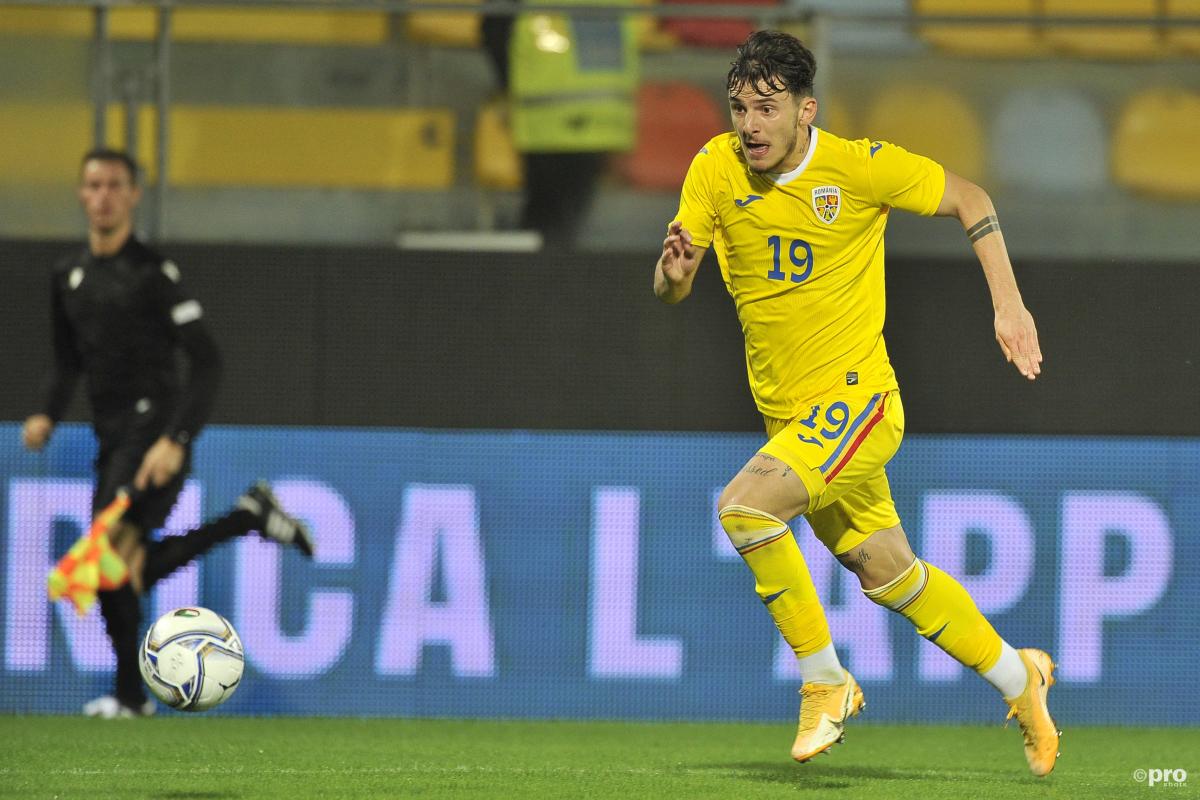 Ianis Stoica is only 18 years old, but he's sensationally already been playing senior football for four years.
Now playing far more regularly, he has attracted interest from Mikel Arteta's Arsenal, with the Gunners viewing him as a potential replacement for Alexandre Lacazette and/or Pierre-Emerick Aubameyang.
But, what kind of player is Stoica, and how good can he become?
What position does Ianis Stoica play?
Stoica can operate anywhere across the forward line, whether that be through the middle, on the wing, or even in attacking midfield.
How good is Ianis Stoica?
Stoica remarkably made his first-team debut for FCSB, formerly known as Steaua Bucharest, aged 14, and he marked the occasion with a goal in a 6-1 cup win over Sănătatea Cluj.
That gives some indication to the talent he possesses, and the faith shown in him at such an early age.
He scored seven goals and assisted five in 24 games for CSM Slatina on loan last season, and that prompted FCSB to recall him this year.
In the opening 12 games of the 2021/22 season, he's netted four goals and assisted two which is a fairly encouraging return for such a young player.
Far from the finishes article, Stoica himself was asked in an interview which player he likens himself to, and he replied: "I think Mbappe."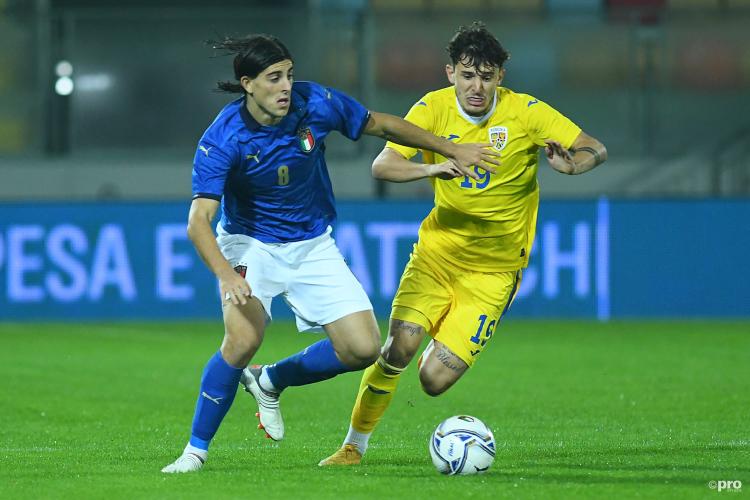 Not short of self-confidence, FCSB's owner, Gigi Becali is also a big fan of Stoica. He told ProSport: "It is good that Arsenal are monitoring Ianis, but there is no point as he is not for sale.
"He could be in a year or two, but not yet. He is technically skilled, physically strong and very smart. To look at him, you'd think he is 23 years old - not 18."
With over 50 senior appearances, he's certainly experienced for his age, and he also has time on his side.
What clubs are interested in Ianis Stoica?
At the moment it seems that Arsenal are the sole candidate for Stoica's signature. Multiple reports in Romania have claimed the Gunners are very keen on the forward.
Known for his pace in behind, he could be a very able Aubameyang replacement.
More clubs may express an interest if he keeps developing, however.
How old is Ianis Stoica?
Stoica was born on 8 December, 2002. He is 18.
What is Ianis Stoica's height?
Stoica is 180cm tall, or 5ft 11in.
What is Ianis Stoica's weight?
Stoica weighs 68kg, or around 11 stone.
When does Ianis Stoica's contract expire?
Stoica's contract expires in June, 2023.
Who is Ianis Stoica's girlfriend?
Stoica is not currently dating anyone publicly.
What is Ianis Stoica's Instagram?
Stoica's Instagram has 15.4k followers as of November, 2021.