Ronaldo throwing away final years of his career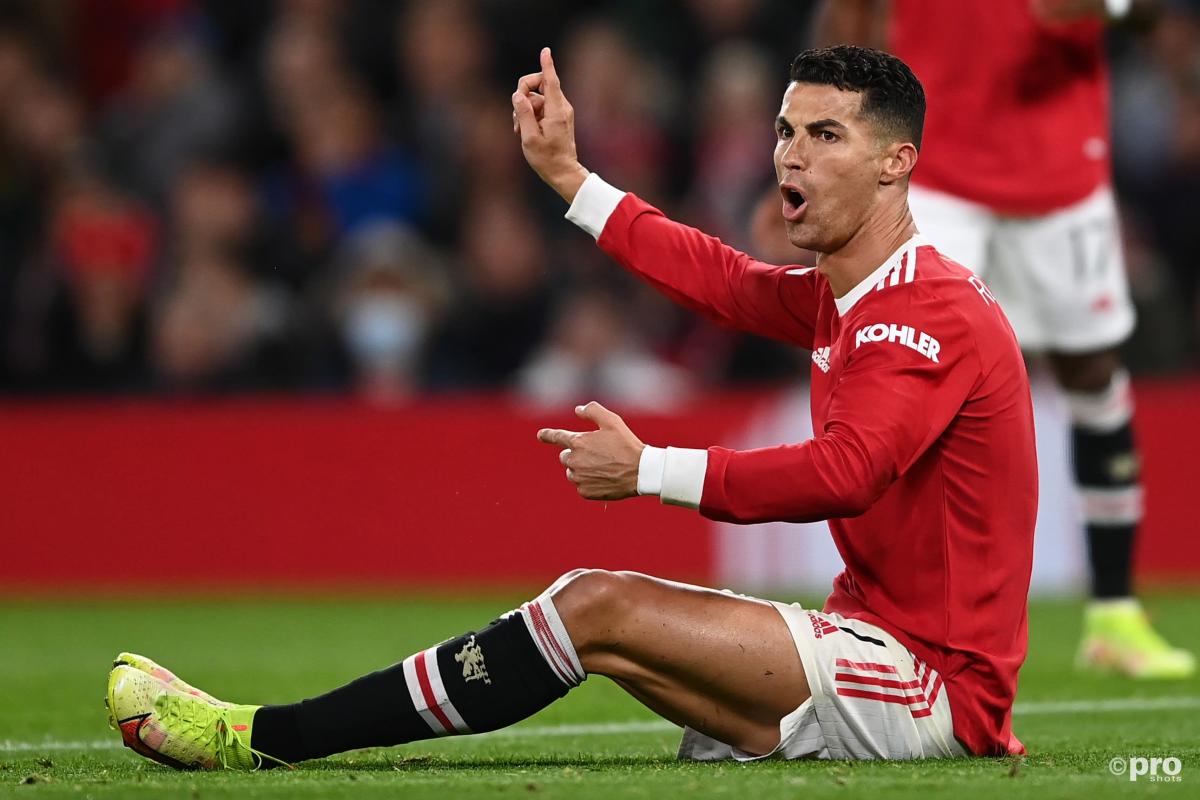 When Cristiano Ronaldo left Real Madrid in the summer of 2018, it came as a huge shock. The Portuguese superstar had just inspired the Blancos to a record third-straight Champions League triumph in a row.
He had won 15 major trophies in nine glorious years at the Santiago Bernabeu, hitting numerous individual landmarks and becoming Madrid's all-time leading scorer.
At the age of 33, it seemed certain that Ronaldo would end his career at Madrid but he opted to move to Juventus in a whopping €112 million transfer.
The Bianconeri signed Cristiano in the hope he would lead them to the holy grail of Champions League glory. It is a trophy that has eluded them since 1996, with five losing final appearances since then creating an obsession to win football's most prestigious club tournament.
Ronaldo was signed to break this curse. He was 'Mr Champions League' having won five titles and being the competition's all-time top-scorer. He had also broken Juve's hearts repeatedly over the years. He was the man to finally get the Old Lady over the line.
However, it soon became apparent that Juventus were not up to the standards Ronaldo had been used to at Real Madrid.
📸 | Cristiano Ronaldo celebrating the 2018 Champions League title, his last ever with Real Madrid. ♥️ pic.twitter.com/BHNq6kpfMN

— TCR. (@TeamCRonaldo) August 8, 2021
Financially, they couldn't pay Ronaldo's €60m-a-year gross wages in addition to funding a strong enough supporting cast around him. By blowing so much money on Ronaldo, Juve had to neglect other parts of their team.
It resulted in a Europa League-standard midfield, as well as talented players like Joao Cancelo and Leonardo Spinazzola being sold simply to balance the books and register a 'plusvalenze' (capital gains) in the annual accounts.
Juve's record in the Champions League in the three years that Ronaldo was at the club was a disaster. They were eliminated in the quarter-final by Ajax in 2018/19 before being humiliatingly dumped out in the last-16 by a crisis-hit Lyon team in 2019/20 and then in the same round last term by an ordinary Porto side.
At the end of last season, when Juventus limped to fourth place in Serie A, Ronaldo decided he had had enough.
He demanded a return to the Premier League in the final days of the market and eventually earned a so-called fairytale move back to Manchester United.
However, despite performing superbly individually this season – he has nine goals in 13 appearances – Man Utd have been just as bad as the Juve that Ronaldo quit.
Their Premier League title challenge is already over in November as they sit 12 points off the top of the table and, worryingly, six points off the Champions League places.
Man Utd have lost seven of their last 13 games in all competitions, winning just four, and this has led to the board deciding to sack hapless manager Ole Gunnar Solskjaer.
Manchester United can confirm that Ole Gunnar Solskjaer has left his role as Manager.

Thank you for everything, Ole ❤️#MUFC

— Manchester United (@ManUtd) November 21, 2021
Ronaldo has thrown away the last two seasons working under coaches – in Andrea Pirlo and Solskjaer – who were out of their depth, unqualified and should never have been appointed to lead two teams as big as Juventus and Man Utd.
Man Utd is being run completely incompetently from a sporting point of view and, with no real top managers available to succeed Solskjaer, it is set to be another miserable year for England's most successful team.
Will Ronaldo now be looking back at his decision to quit Real Madrid and regretting it? That choice led to a succession of dominoes falling that resulted in his current predicament.
Having said that, Ronaldo is the only footballer in history to win the league title, the domestic cup and the top-scorer trophy in the three major European championships of England, Spain and Italy. Had he not initially joined Juventus, that would not have been possible.
However, looking at the present, Ronaldo clearly has no more time to waste. He is set to turn 37 in February and he deserves much better than the current shambolic situation he finds himself in at Old Trafford.