Rating the chances of each Man Utd managerial candidate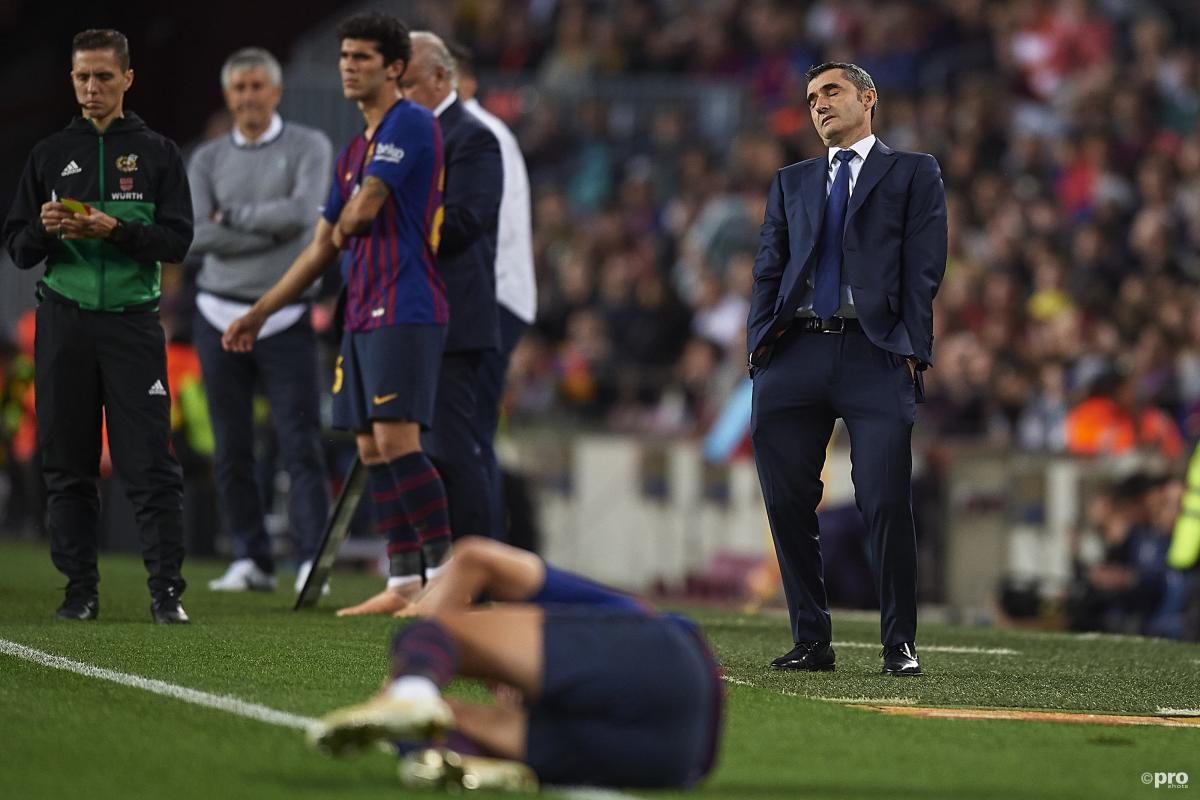 Ole Gunnar Solskjaer is no more and in his place at Manchester United for the time being is former midfielder turned interim head coach, Michael Carrick.
However, if Man Utd wanted to stop this season going from bad to worse they'll need to appoint a new full-time manager as quickly as possible.
With fans desperate to see the Old Trafford side turn their fortunes around, the club will likely appoint a successor to Solskjaer in the coming weeks.
So who are the leading contenders to become the next Man Utd manager?
Ernesto Valverde - LIKELY
While few would have predicted his name would be among the favourites just a few days ago, former Barcelona manager Ernesto Valverde is now the favourite to become the next manager of Manchester United.
Well, kind of. According to the Guardian, the Spanish tactician has been approached by the Old Trafford club to become their interim manager for the remainder of the season.
The 57-year-old coach hasn't had a job since leaving Barca in January 2020 but he did pick up two league titles and a Spanish Cup at the Catalan side and in many ways is a perfectly sound option for the Pemier League giants.
Zinedine Zidane - UNLIKELY
Zinedine Zidane remains to be the most popular choice for most Man Utd fans, but whether or not he actually wants the job depends on which report you read.
According to the Mirror, Man Utd have already got the former Real Madrid manager lined up to take the job but there are those who believe he has no interest and prefers to wait until after the World Cup in order to succeed Didier Deschamps as France coach.
Indeed, BBC journalist Guillem Balague recently reported that the french tactician 'not interested in Man Utd approach to become new manager' and was instead holding out for the France job or a potential opening at Paris Saint-Germain.
Brendan Rodgers - POSSIBLE
If Man Utd are looking for an available manager with a proven Premier League record then they could certainly do a lot worse than Leicester City manager Brendan Rodgers.
While the Northern Irish tactician seems perfectly content at the Foxes, like many of his players, Rodgers will surely fancy his chances of once again being able to prove himself at the very highest level and winning major trophies.
Perhaps the only issue with Rodgers is that his Leicester side don't quite look all that impressive this season and that could end up costing him the opportunity to manager Man Utd.
Mauricio Pochettino - POSSIBLE
Prior to taking on the Paris Saint-Germain job, former Tottenham Hotspur manager Mauricio Pochettino was heavily linked with the Man Utd job and remains so to this day.
However, unlike Rodgers, the Argentine tactician isn't on solid ground in his current situation and could find himself out of work at PSG if he can't turn acceptable results into convincing performances.
Before being pushed by the Parisian side, Pochettino may jump. Especially if there is a convenient escape rope provided by Man Utd.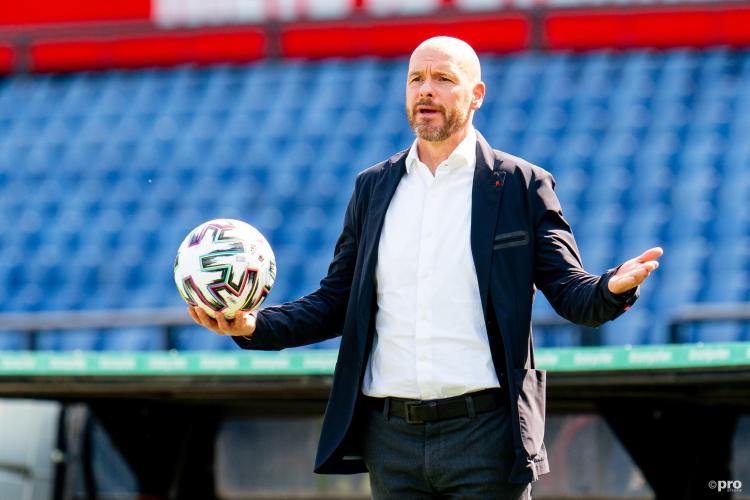 Ralf Rangnick - POSSIBLE
Another name that is constantly linked with the Man Utd job is that of German manager Ralf Rangnick. Famed for his rebuilding project at RB Leipzig, Rangnick is considered one of the brightest tactical and squad-building minds in the modern game.
However, the issue with the German coach is that he'd demand to be the club's sporting director too and while he's got a tremendous track record of scouting and signing the stars of tomorrow, his actual managerial career is far more patchy. A good sporting director? Absolutely. But Man Utd will likely look elsewhere for the man tasked with sitting on the touchline.
Erik Ten Hag - POSSIBLE
Perhaps the most exciting name on the list of potential Solskjaer replacements is none other than Ajax manager Erik Ten Hag, who has built numerous teams at the Dutch club that are capable of punching above their weight with outstanding, attacking football.
The chances of Ten Hag being appointed have increased now that a permanent successor won't be appointed until the end of the season. The Dutchman had made it clear he was uninterested in taking over the job in mid-season.
Luis Enrique - UNLIKELY
Luis Enrique is the favoured option of Cristiano Ronaldo to be the next permanent manager of Man Utd, according to Sky Sports.
Ronaldo is said to be a huge fan of the former Barcelona manager, who is now coaching the Spain national team.
However, Luis Enrique immediately ruled out succeeding Solskjaer just minutes after he was sacked, describing the rumours as "an April Fools" joke.
Cristiano Ronaldo - UNLIKELY
Predictably, these conversations over replacing managers is never complete without a senior player being touted as the man to hang up his boots and swap the match jersey for a suit and tie. In this instance that seems to be Cristiano Ronaldo.
However, while reports in England may suggest otherwise, there is absolutely no indication that Ronaldo is done playing games and scoring goals for club or country and while he may aspire to be a manager one day, he certainly isn't going to do so by starting that journey at Man Utd.