'Van de Beek something different for Manchester United but needs time'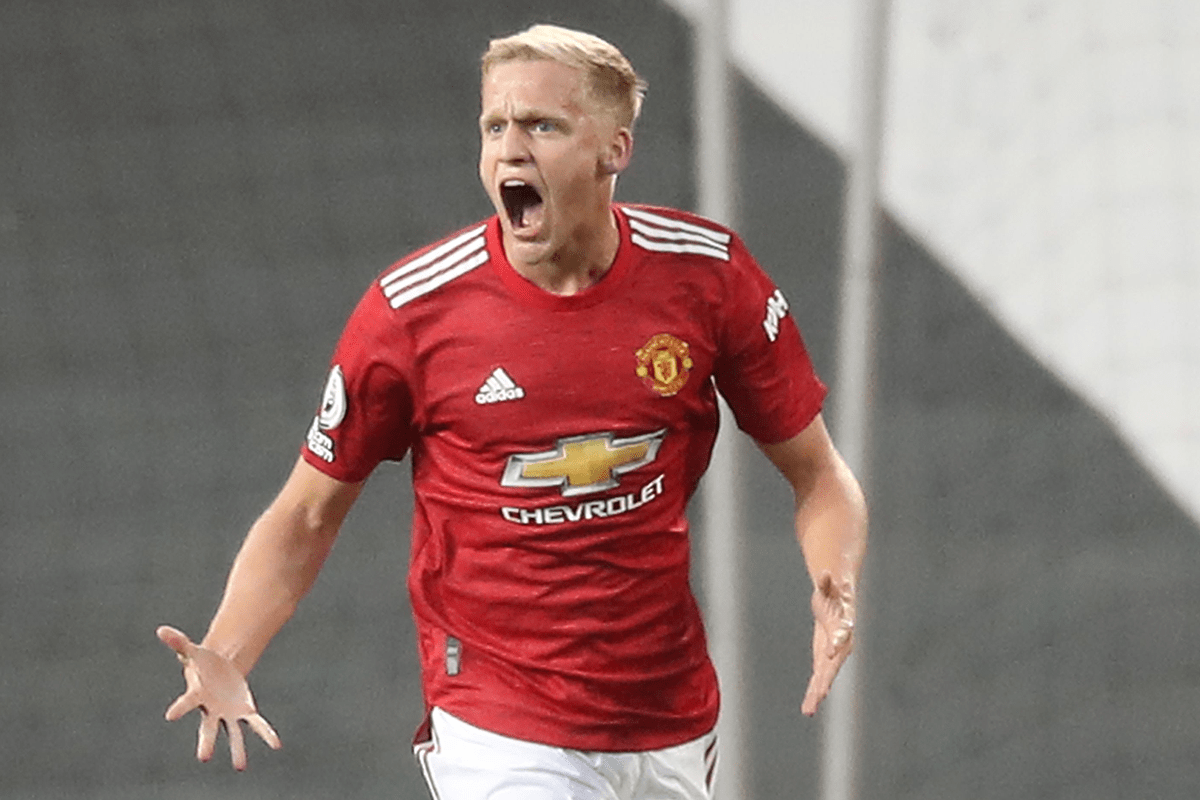 Donny van de Beek is capable of bringing 'something different' to the Manchester United midfield but needs time before his impact can be fully judged, according to Wes Brown.
Signed from Ajax for £39m over the summer, the Dutchman was only handed his first Premier League start in Sunday's come-from-behind win over Southampton.
But, while Van de Beek's playing time has been limited in the early stages of his United career, Brown believes he can see real promise in the midfielder.
"He didn't have many opportunities at the beginning but we've seen he brings something different," the former Manchester United defender told the Webby & O'Neill YouTube channel.
"The way he links up with Bruno [Fernandes] and the forwards is a completely different way of playing. It's quick and you can see a lot of imagination with him.
"I like how he receives the ball. Let him play a season first and then we can judge him. We've got to give him a bit of time but from what we've seen, it's all good."
'Cavani is like Ruud'
Another summer signing, Edinson Cavani, played a key role in United's weekend win, coming from the bench to provide two goals and an assist as the visitors came back from 2-0 down.
On the Uruguayan, Brown added: "Yes he's getting older and he's a bit slower now, but he looks after himself and he looks fit and determined.
"With time, he will score goals for Manchester United. He's the sort of striker we've missed. He's like Ruud [van Nistelrooy], he knows where the goal is and he was brilliant against Southampton."
READ MORE:
Alex Telles also impressed at left-back on just his second start in the English top-flight, much to Brown's delight.
He continued: "With him, you can see he knows what he's doing and his first game was excellent.
"He's very steady and experienced. At first I thought it was going to be a good battle between him and [Luke] Shaw but Shaw got injured and Telles has taken his chance."