Chris Wilder to be kept as Sheffield Utd boss even if they are relegated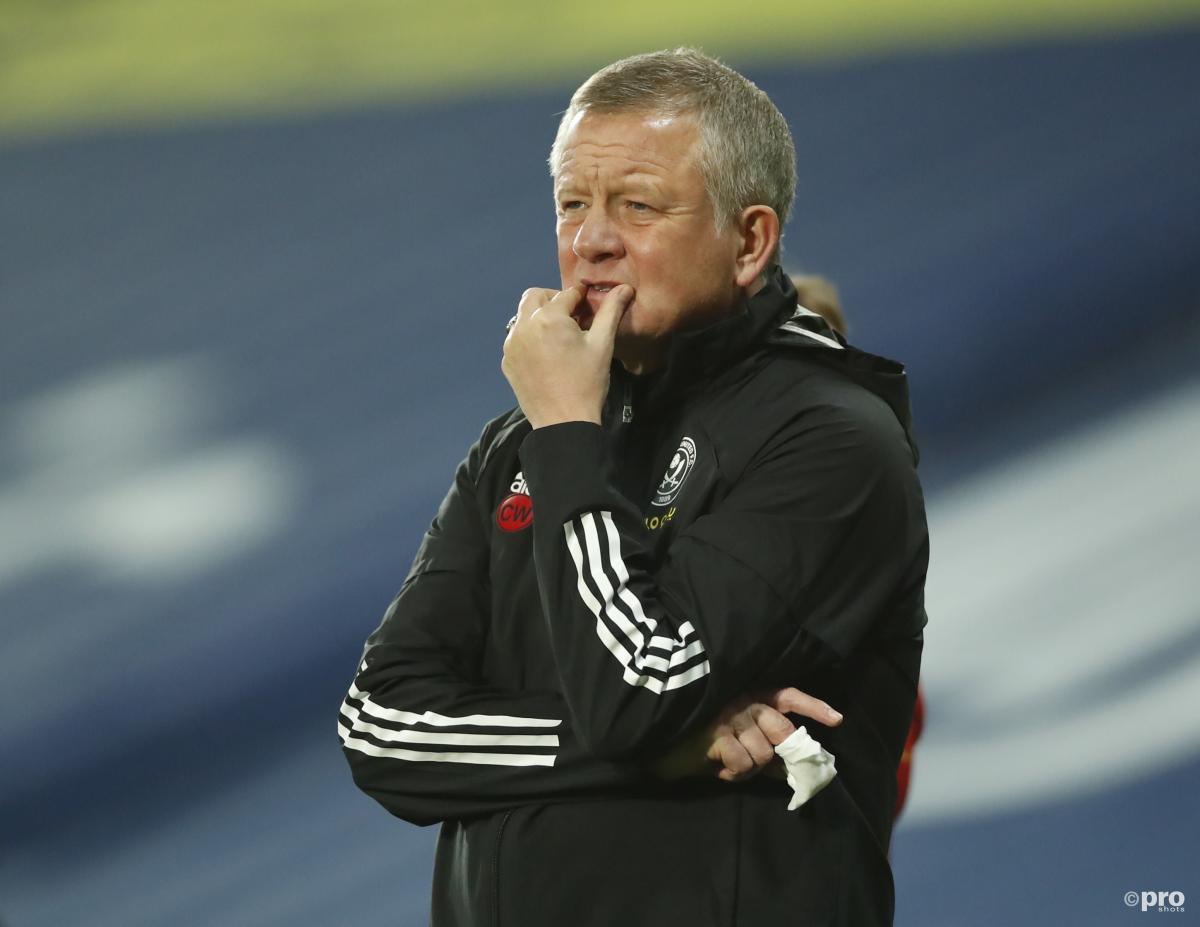 Sheffield Utd manager Chris Wilder has been given a vote of confidence by owner Prince Abdullah, who says that he will not be sacked even if the Blades are relegated this season.
Wilder and his men were a revelation in the Premier League in 2019/20 after being promoted from the Championship the previous campaign.
A place in Europe was a real possibility up until the home stretch of the last handful of games, as they eventually dropped down to ninth – still an extremely admirable final position for a promoted side.
Wilder's tactics were wildly praised last season, with his overlapping centre-backs set up proving to be one of the most impressive innovations from a promoted side that the league has seen in recent years.
However, things just have not gone right, at all, for Sheffield Utd in 2020/21.
They have picked up a dismal one point from their opening 12 matches, losing 11 of those, and are well on course be relegated if things don't pick up very, very quickly.
At the weekend, they were comfortably defeated 3-0 by Southampton. Questioned have been raised over Wilder's presence as manager, but Prince Abdullah believes the current boss is the man to turn things around, or, perhaps more likely, the man to take the Blades back to the Premier League if they are relegated.
"I could say that Chris has earned the right to stay because he won us two promotions in the last three years, but that is not how I look at it," the club owner said.
"If we get relegated, I'm set to lose big money so the decision to keep Chris is simply because I think he is the best manager to take us out of the current situation.
"I believe in him, if he wasn't the manager of the team I would hire him now and if the worst comes to the worst and we are relegated, I believe he is the manager to take us back quickly.
"It has been a tough season so far but I'm optimistic we can turn things around.
"When you have to make a decision, you'd better make it right."
In the history of the Premier League, the worst points tally ever recorded belongs to Derby County, who accumulated just 11 points over 38 games in the 2007/08 season, which saw them win once the whole campaign.