Arsenal and Coutinho are Barca's last hope for a successful January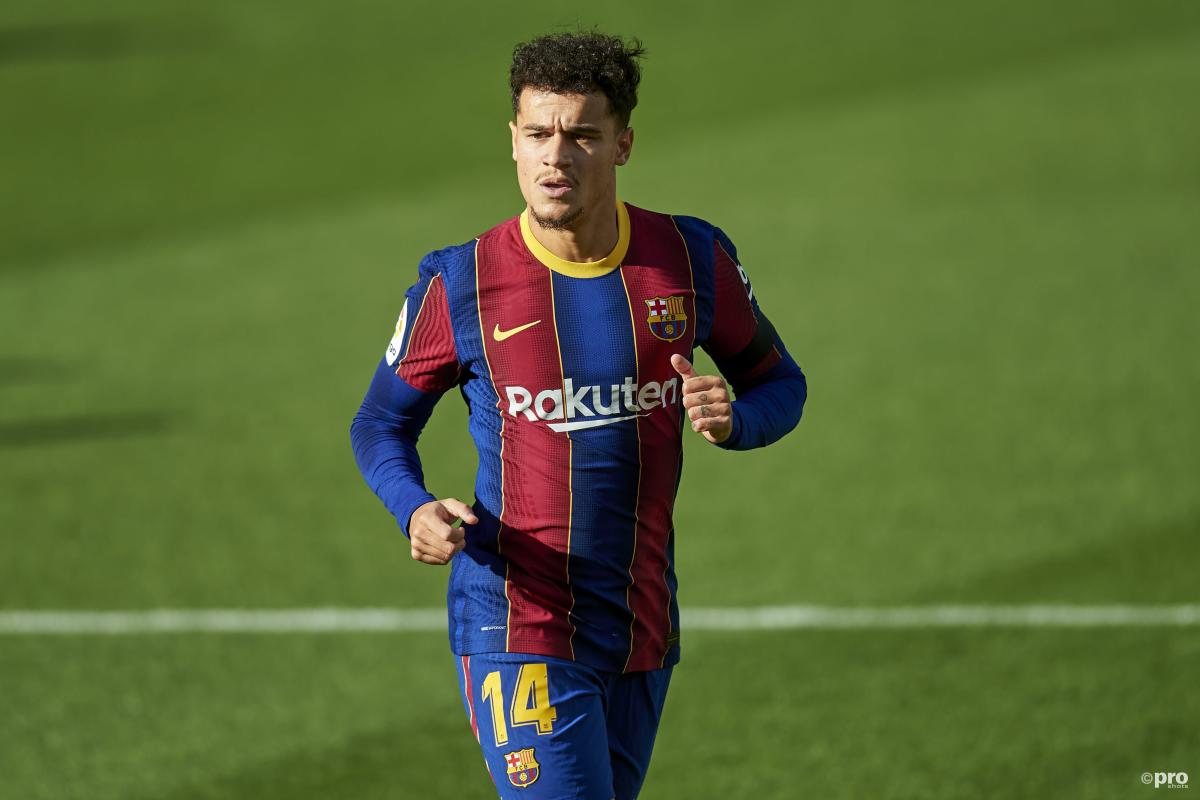 Barcelona's problems on the field have been laid bare for all to see since the beginning of the season three months ago, while their financial issues have become increasingly apparent as the campaign has worn on.
Unfortunately for head coach Ronald Koeman, there is not an easy solution to either problem.
Further muddying the Camp Nou waters is the issue of the presidential election. Until this is held on January 24, just eight days before the end of the transfer window, the club is effectively in a holding pattern with the staff it has.
Even if they can make sales, these will have to be big. La Liga has told the club that any expenditure in terms of players arriving must be matched by an income four times as large.
It is, therefore, going to be an onerous task if they are to raise sufficient funds to sign primary targets Memphis Depay from Lyon and Eric Garcia from Manchester City.
READ MORE:
| STATISTIC | PHILIPPE COUTINHO |
| --- | --- |
| AGE | 28 |
| CLUB | Barcelona |
| INTERNATIONAL TEAM | Brazil |
| POSITION | Attacking midfielder |
| STYLE | Advanced playmaker |
| CONTRACT EXPIRES | 2023 |
| RB LEIPZIG APPS | 87 |
| RB LEIPZIG GOALS | 23 |
The squad is not full of sellable assets, and even if it was, the financial situation around Europe is such that it would be difficult to find a buyer.
There is, however, one exception: Philippe Coutinho.
When Barcelona signed the 28-year-old from Liverpool in 2018 for around £130 million, he became the third most expensive player in the history of the game.
Coutinho, though, has never found his feet in Barcelona. In two-and-a-half years, he has played only 87 times for the Catalans, returning 23 goals and 14 assists. The numbers are not dreadful, but they are a paltry return for a player they bought from a princely feel.
In the interim, Coutinho has won three domestic titles, two domestic cups and the Champions League. Unfortunately for Barca, three of these titles, including the European Cup, arrived while on loan at Bayern Munich last term.
Philippe Coutinho snapshot:
If Koeman might have hoped that the Brazil international had returned a transformed player, replete with confidence, he was wrong.
Sure, Coutinho started the season well but he has struggled since. Indeed, he did not even budge from the bench during the midweek with over Real Sociedad.
As such, reports from Ara that Barca want to sell Coutinho in January add up.
Finding someone willing to buy him will be more difficult.
Juventus are linked to him, but that move is not plausible given their policy of cutting their wage bill.
Chelsea, too, have been associated with a man who lit up the Premier League with Liverpool. There does not, however, appear to be space for him in a squad already bursting with quality.
That leaves Arsenal. Mikel Arteta's side are desperately in need of a spark in January. They are not scoring goals and their league position is desperate. The Gunners have all the hallmarks of a club that is desperate enough to make a big January move.
Reports in Spain have said that he does not want to leave in January, but the player himself has said he is open to returning to England.
Barcelona need them to be. If they cannot offload Coutinho for a significant fee, there is simply no prospect of Memphis or Garcia arriving.