Can Mourinho really sell Davinson Sanchez following Aldeweireld injury?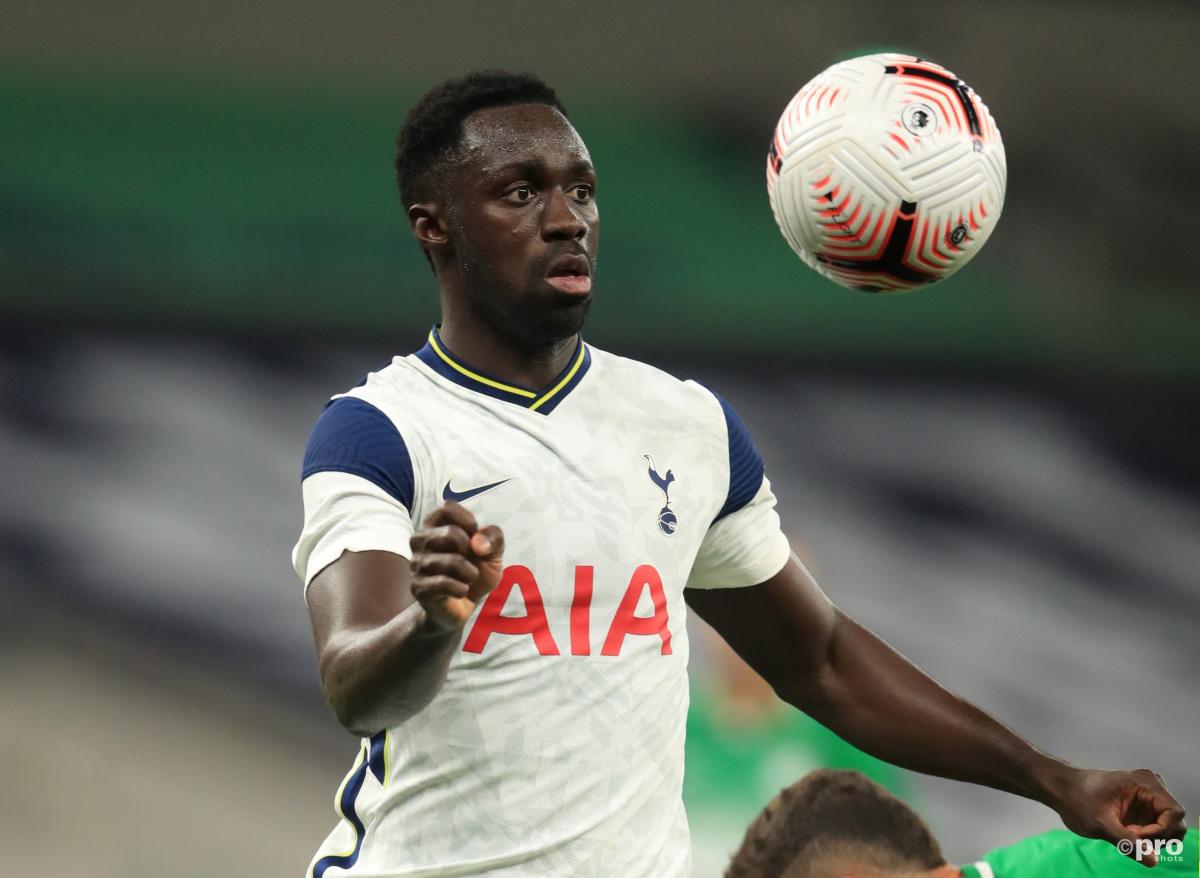 Jose Mourinho looked all set to celebrate his one-year anniversary as Tottenham Hotspur manager with the perfect evening on Saturday.
Spurs were leading his arch-enemy Pep Guardiola 2-0 and heading for the top of the Premier League table.
However, with just nine minutes remaining, the club's star defender Toby Aldeweireld was forced off with a groin problem – an injury Mourinho later confirmed was "bad".
Further tests will determine how long Aldeweireld is sidelined for, but the concerns are that the Belgian will be out for an extended period.
"It's bad," Mourinho said. "It's a muscular abductor injury. We have three centre-backs in the Premier League but not in the Europa League where we don't have Joe Rodon."
This leaves Mourinho and Tottenham with quite a conundrum. Along with Aldeweireld and Eric Dier, who have established themselves as the club's first-choice pair at centre back, Mourinho's only other Premier League options in the position are Davinson Sanchez, the aforementioned Rodon and the inexperienced youngster Japhet Tanganga.
The feeling around north London is that Mourinho is not the biggest fan of Sanchez and feels that he is susceptible tactically and positionally.
So much so that there have been widespread reports in recent weeks that Mourinho was considering offloading Sanchez in the January transfer market and replacing him with another defender.
READ MORE:
However, Aldeweireld's injury means this would surely be an unwise decision for a club that can have realistic ambitions of challenging for the Premier League title this season.
No longer would any hypothetical Sanchez replacement be able to be bedded in slowly into the first team squad. He would need to hit the ground running straight away as the 23-year-old Rodon, who only joined in the summer from Swansea, and the 21-year-old Tanganga probably lack the experience to spearhead a title challenge.
Another reason why it would perhaps be unwise to offload Sanchez in January is that the realistic transfer options to replace him are not the most attractive.
Barcelona are currently discovering how difficult it is to sign a top centre-back in January as they look to enter the market to replace the injured Gerard Pique.
Barca's current shortlist includes Manchester City's Eric Garcia, Arsenal's Shkodran Mustafi, Chelsea's Antonio Rudiger and other defenders who are considered disposable by their clubs.
Sanchez is arguably superior to all of these options so unless Tottenham are willing to spend big money on a defender – which won't be easy given the current post-Corona financial climate – then they are better off holding onto the Colombian until the end of the season.