What are the chances of Insigne joining Chelsea?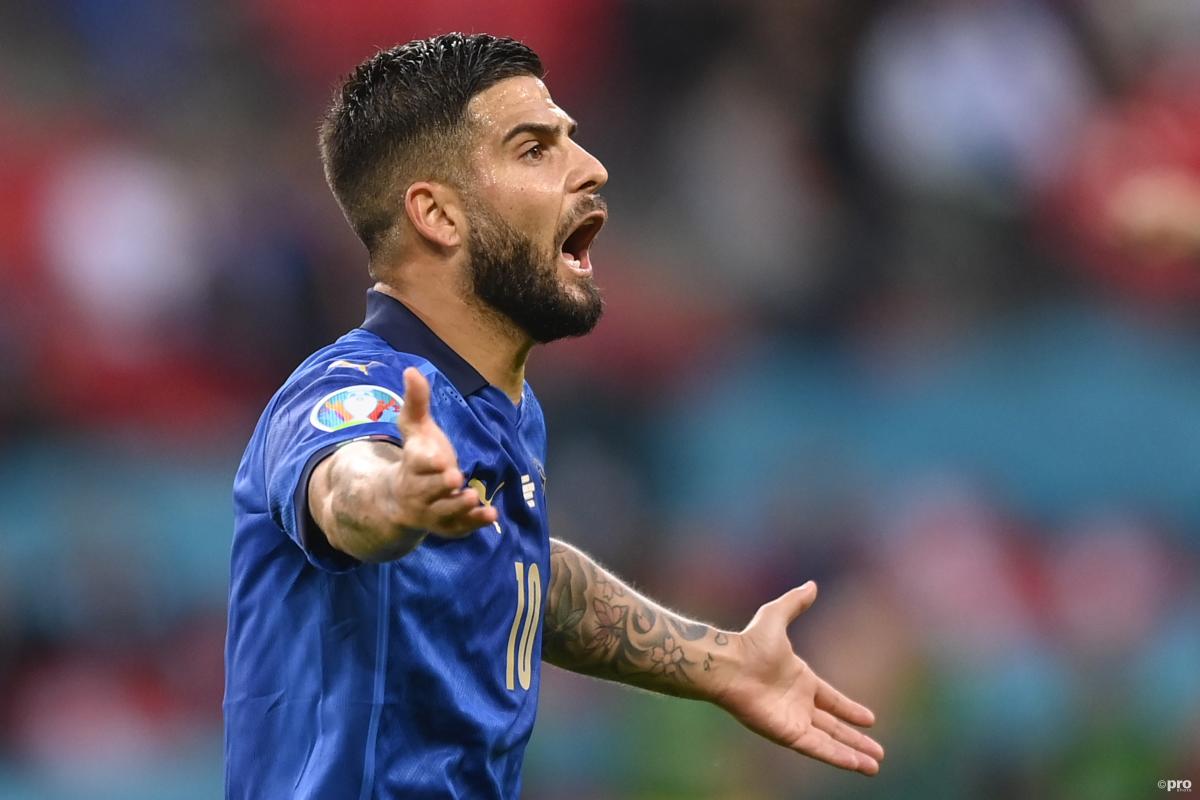 According to widespread reports in the English media, Chelsea are lining up a free transfer move for Lorenzo Insigne in the summer of 2022.
According to the Daily Mail, Daily Mirror and other outlets, Chelsea manager Thomas Tuchel will offload flops Timo Werner and Hakim Ziyech at the end of the season.
And Tuchel is reported to be lining up Insigne as the ideal replacement. So what are the chances of a transfer going through?
Will Insigne sign new Napoli contract?
Insigne's current contract with Napoli expires at the end of the season and talks over a renewal have completely stalled.
Insigne currently earns €4.5 million-a-year and is asking for a small increase in salary to €5m per season.
Napoli president Aurelio De Laurentiis is notorious for not offering big contracts to players over the age of 30 and is only prepared to give Insigne €3.5m a year.
De Laurentiis could be convinced to offer Insigne a longer contract – like Barcelona attempted to do with Lionel Messi's renewal – at a reduced salary.
However, right now there is little prospect of an imminent renewal. There have been no official sit-down talks between Insigne and Napoli for months.
From a financial point of view, Chelsea would be able to offer to Insigne a far more lucrative salary than what he is even demanding for from Napoli.
But Chelsea are also renowned for not offering long contracts and big salaries to ageing players, and Insigne will turn 31 next June.
Does Insigne fit tactically at Chelsea?
From a tactical point of view, it is questionable just how suitable Tuchel's favoured 3-4-2-1 system is for Insigne.
Insigne's natural role is on the left of a 4-3-3 or 4-2-3-1, cutting in from his wing to create and unleash his trademark 'tir a gir' curlers into the far top-corner.
Lorenzo Insigne brilliant winner vs Belgium is one of the goals nominated for the UEFA Goal of the season Award.

EURO 2020 QF Belgium vs Italy pic.twitter.com/kYWCyNC7VB

— 🖤💛⚽ (@ElijahKyama) July 20, 2021
It is likely that Insigne could excel as one of the two attacking midfielders supporting lone striker Romelu Lukaku, but Tuchel may be better off selecting a player more naturally suited for the role.
Furthermore, despite the contract standoff, Insigne will surely prefer to stay at Napoli.
It is hometown club and he has made over 400 appearances since debuting 13 seasons ago.
Lorenzo Insigne 🇮🇹 scores on his 400th appearance for Napoli 🌟 #NapoliCagliari pic.twitter.com/Lid8XI4GBy

— RouteOneFootball (@Route1futbol) September 26, 2021
What has Insigne said about contract renewal?
When asked last week about his contract situation, Insigne told reporters: "I only think about playing and about what happens on the pitch. My agent takes care of the other issues.
"I always put the team in front, I always work hard and I always arrive with a smile. I don't think about the contract, there's time to discuss with the club.
"My agent and the club will take care of it, I still have one year."
Insigne has enjoyed a dream last year. He had the best individual season of his career in 2020-21, scoring 19 Serie A goals in 35 games.
He then played a key role at Euro 2020 as Italy won the title. And he has started fantastically in 2021-22 as Napoli won their first six games of the Serie A season to go top of the table.
The 5ft 4in winger is also interesting Milan, Inter and Barcelona.