Juventus' 10 most expensive transfers of all time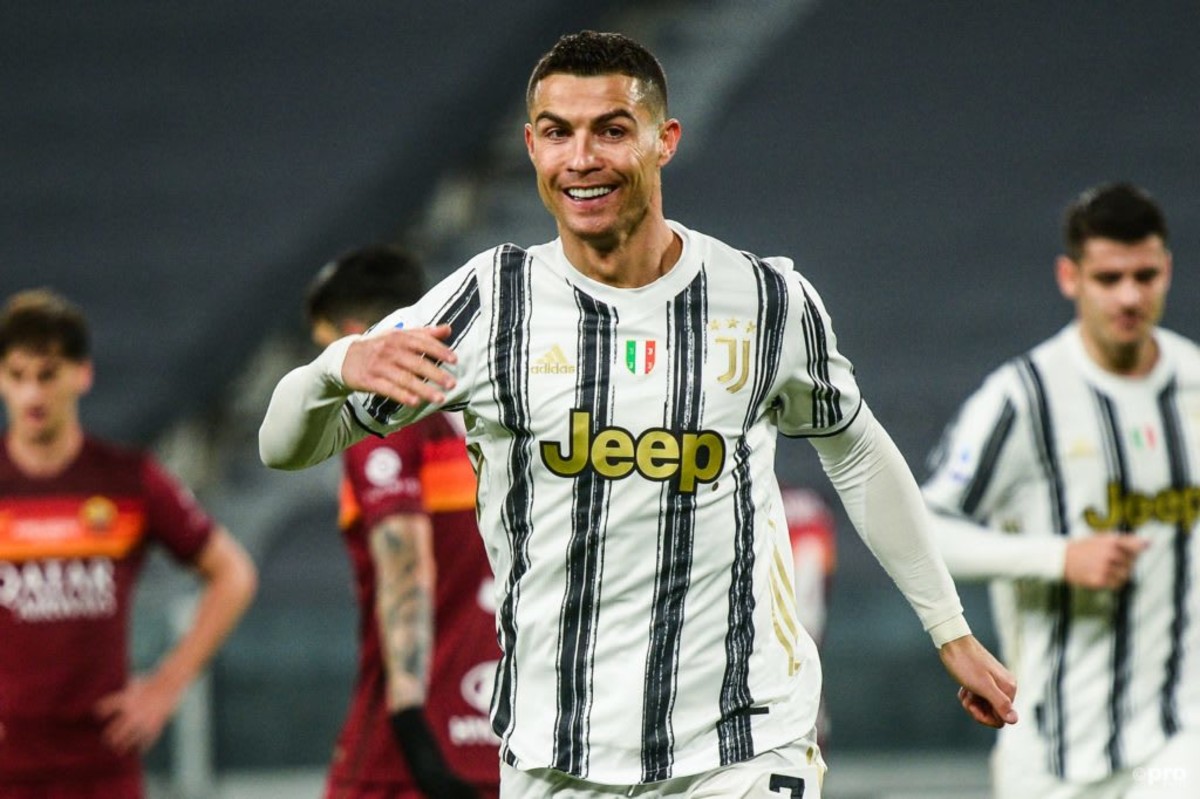 Juventus have been Italy's dominant force over the last decade, albeit their grip on the Serie A title was lost after the 2020/21 season to Inter after nine successive victories.
Over the course of this 10-year period, in which Juve have impressively regained their dominance after the Calciopoli scandal that saw them relegated to Serie B, they were not just dominant on the field but off it, too.
They have landed countless impressive signings – including the biggest in Italian football history – over that time, and while they have been plunged into financial uncertainty due to the Covid-19 pandemic, they remain one of Italy's most attractive clubs.
Here are their biggest 10 signings.
=8. Paulo Dybala - €40m (from Palermo)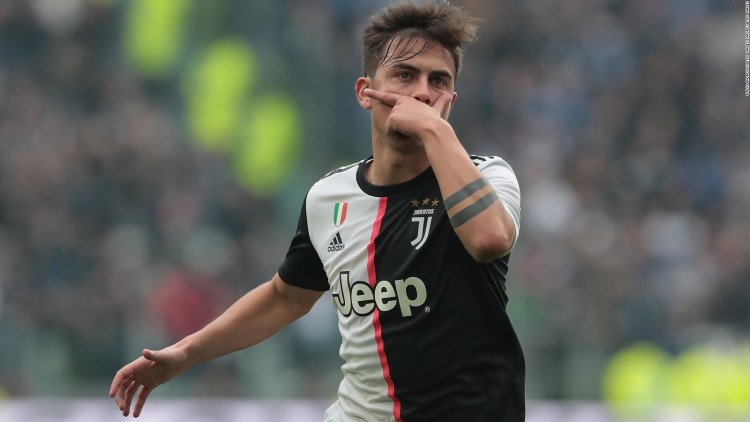 Dybala arrived from Palermo in 2015 with a big reputation. The Argentine had cut his teeth in Serie A impressively, earning favourable comparisons to the likes of Lionel Messi, Diego Maradona and Juventus legend Alessandro Del Piero. Indeed, he was described as the No.10 of the future.
It is fair to say that Dybala has not lived up to that hype, but that does not mean he has been a flop by any means. He has played his role in Juve's dominance in recent years, while his 2020/21 campaign was hampered by serious injury that kept him out three months.
=8. Federico Bernardeschi - €40m (from Fiorentina)
A 2017/18 arrival from Fiorentina, Bernardeschi was expected to feature at Juventus as a player to carve open opposing defences from the wide areas. It has not worked out like that for the attacker, who has a poor goal return for Juve and has not done much better in terms of assists.
Instead, during the 2020/21 season, Andrea Pirlo elected to use him as a left-back, which highlighted the Italy star's adaptability.
=8. Douglas Costa - €40m (from Bayern Munich)
Douglas Costa was a player who gained a big reputation while playing for Shakhtar Donetsk, but since moving to Bayern Munich in 2015 has struggled to justify it. Indeed, he has spent much of the last six years bouncing between Juve and Bayern.
Noted for his speed and acceleration, he impressed during the 2017/18 season in Turin, which was sufficient to see Juventus make a move a permanent one.
In the following two campaigns, he returned just a couple of league goals, which led to him being loaned back to Bayern - a move that proved equally fruitless.
In the summer of 2021, he was sent on loan to Gremio for a year.
7. Joao Cancelo - €40.4m (from Valencia)
Joao Cancelo enjoyed a particularly fruitful one-season stint at Juventus, catching the eye arguably more than compatriot Cristiano Ronaldo after joining the club from Valencia.
That the right-back lasted just a single campaign in Turin was, however, puzzling. Juve sold him to Manchester City just a year after acquiring him, doing so for around €30m and Danilo in return. He was subsequently billed as the most expensive right-back ever, though history has proven that just to be spin.
It was a head-scratching deal and one they certainly did not get the best of.
6. Pavel Nedved - €45m (from Lazio)
Pavel Nedved was signed by Juventus to replace the great Zinedine Zidane, and the Czech did well to come close to having the same influence on the team as the great Frenchman.
He led the club to the 2003 Champions League final and would win both World and European Footballer of the Year later that year.
In all, he would remain with the club eight years until his retirement, even sticking by them when they were relegated to Serie B following the Calciopoli scandal. In total, he played 327 times for the club at which he later became a director, and scored 65 times.
5. Gianluigi Buffon - €52m (from Parma)
While some players can be burdened by such huge transfer fees, Buffon lived up to his price tag in stunning fashion, becoming arguably the most iconic goalkeeper of his generation.
- FT
Gianluigi Buffon became the world's most expensive goalkeeper when he moved from Parma to Juventus – a record that would stand for close to 20 years.
While some players can be burdened by such huge transfer fees, Buffon lived up to his price tag in stunning fashion, becoming arguably the most iconic goalkeeper of his generation.
A 20-year stint at Juve was interrupted only by one spell at Paris Saint-Germain, but while he won a string of domestic titles as well as the World Cup, the Champions League, remarkably, eluded him.
In 2021, he moved back to Parma.
4. Arthur - €72m (from Barcelona)
Arthur arrived at Juventus for a large fee in part as an accounting trick. With the Turin club's finances in turmoil during the summer of 2020, they sent Miralem Pjanic to Barcelona for an inflated fee with Arthur going in the opposite direction, allowing the club's accountants to amortise the expense on the Brazilian over five years while banking the full sum of the Bosnian in their accounts for that period.
His impact during his first season was limited.
3. Matthijs de Ligt - €85.5m (from Ajax)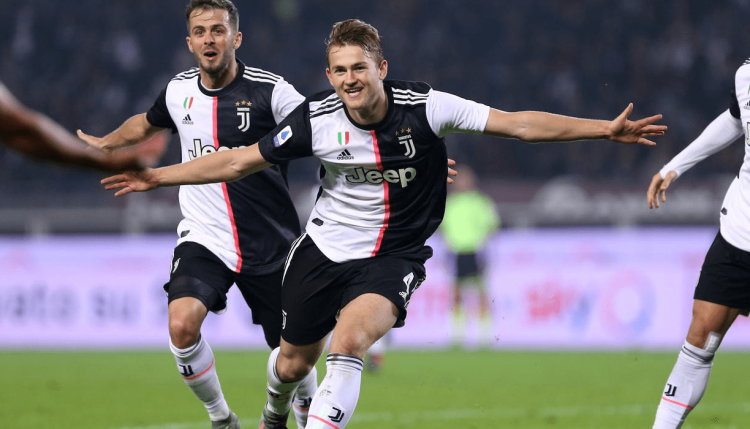 Having caught the eye with his impressive appearances for Ajax during their run to the Champions League semi-final of 2019, Juventus beat off plenty of competition to sign De Ligt..
The Dutchman initially struggled to impose himself in the heart of the Juventus defence, and even after winning a regular spot in the rearguard has not been immune to criticism.
Nevertheless, he remains one of the game's most promising defenders.
2. Gonzalo Higuain - €90m (from Napoli)
Juventus' financial management has come under fire in recent years and the transfer that brought Gonzalo Higuain from Napoli is an example of their profligacy with money.
The Argentine was prolific for the Naples side, scoring 71 Serie A goals over three seasons, though the transfer fee of €90m to Juve was eye-watering.
Although he notched 24 times in his first season at Juve, Higuain would not sustain that level of success. Indeed, he spent the 2018/19 season on loan at Milan and Chelsea.
In 2020, his deal with the club was terminated by mutual consent, allowing him to move to MLS side Inter Miami.
1. Cristiano Ronaldo - €117m (from Real Madrid)
It was a huge coup for Juventus when they signed Cristiano Ronaldo from Real Madrid, where he had attained legendary status by becoming their record scorer.
Even at 33 when he joined, Ronaldo remained a world-class performer, and while he has failed to lead Juventus to the Champions League title that they so crave, he became the quickest player in the club's history to reach 100 goals.
Questions were raised, however, during the 2020/21 season regarding Ronaldo's value for money in terms of his €31m annual wage.